Music Reissues Weekly: Guerrilla Girlsǃ - She-Punks & Beyond 1975-2016 |

reviews, news & interviews
Music Reissues Weekly: Guerrilla Girlsǃ - She-Punks & Beyond 1975-2016
Music Reissues Weekly: Guerrilla Girlsǃ - She-Punks & Beyond 1975-2016
Compilation self-billed as 'a five-decade alternative to the macho hegemony of rock'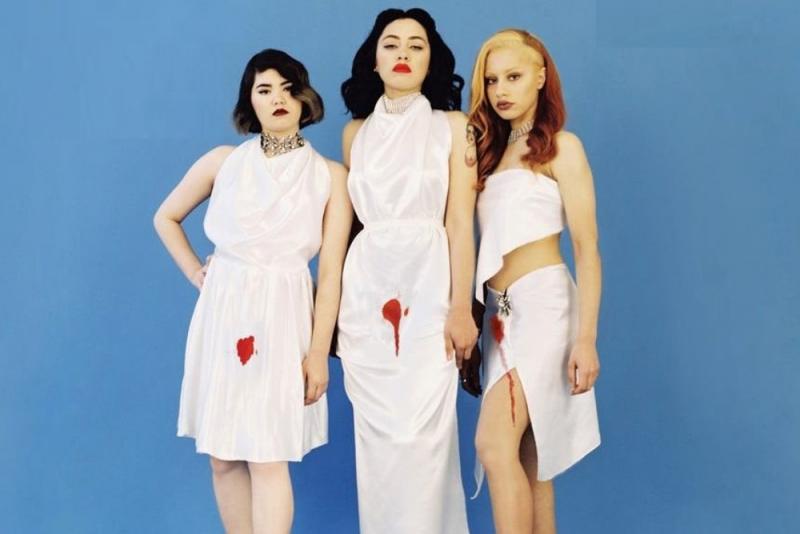 Amongst the Guerrilla Girls – Skinny Girl Diet, as pictured on their 'Heavy Flow' LP
In December 1977, the music weekly Sounds included an article about the County Durham punk band Penetration. By Jon Savage, it was headlined The Future Is Female. The same four words would be used by the band for their promotional badges.
Penetration were fronted by Pauline Murray. In the article, an unidentified male band member is quoted as saying "we've never considered Pauline as anything different from just another member of the group – why should she be any different? It's person to person that's important..."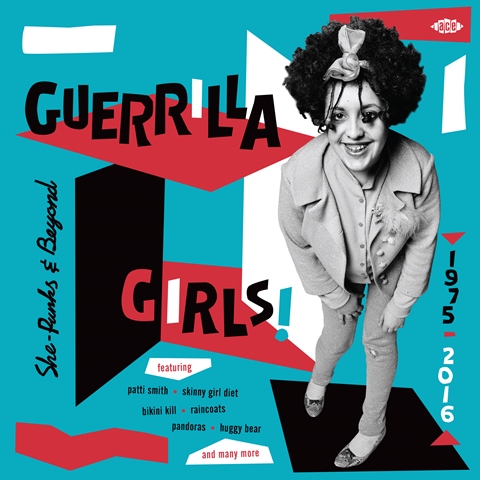 Pauline Murray said "I just feel as though I'm a boy. (laughter). Nooooo. You're with them all the time – I don't think of myself as being a girl".
Savage wrote "…women in rock bands: it's for us commentators to find significance". He concluded "The future? Well – it could be female..."
A couple of months earlier, Chas de Whalley had interviewed the Poly Styrene-fronted X-Ray Spex for Sounds. The article opened with Poly Styrene declaring "If somebody said I was a sex symbol, I'd shave me 'ead tomorrer. In fact I don't even think of myself as a girl when I'm on stage. I think I'm sexless. Girls that go and flaunt themselves on stage are using the oldest and the cheapest trick in the book. I'm just me. I just do what I feel like. Do anything you wanna do. Individualism. That's what it's all about, isn't it?"
It may have been about individualism for Poly Styrene, but de Whalley went on to say "she bumps and grinds like Tina Turner crossed with Otis Redding, she stamps and punches like Janis Joplin at Monterey, she carries on like Barbara Windsor up the junction".
Back in April 1975, also in Sounds, Mick Brown wrote about Patti Smith. He said "Her biggest fans are the critics, who have struggled gamely with the task of coining a succinct description of her. She has been called 'a pouting fru-fru', 'a foxy strutting bitch' and the embodiment of all the elements of womanhood from 'earth-mother to dyke', but Smith dismisses such earth-bound definitions with a muttered expletive. 'Poets should be scrutinised beyond gender, beyond race – like up there, in the stars, looking down. Me, I'm part women, part black, part genius, part idiot. I'm blasphemous, religious, dirty, innocent, funny and dumb. I've always had this rag-pickers aesthetic – wanting to be all things, not just one'". In all three articles, the subjects rebuffed notions of gender typecasting.
For punk, this discourse endured. In 2019, Revenge of the She-Punks by former Sounds writer and current-day academic Vivien Goldman was published. Earlier, Dr Helen Reddington – Helen McCookerybook when she was in The Chefs – wrote Lost Women of Rock Music: Female Musicians of the Punk Era, published in 2007. Collaborating with Gina Birch of The Raincoats, Reddington made the 2016 documentary film Stories From the She-Punks: Music With a Different Agenda.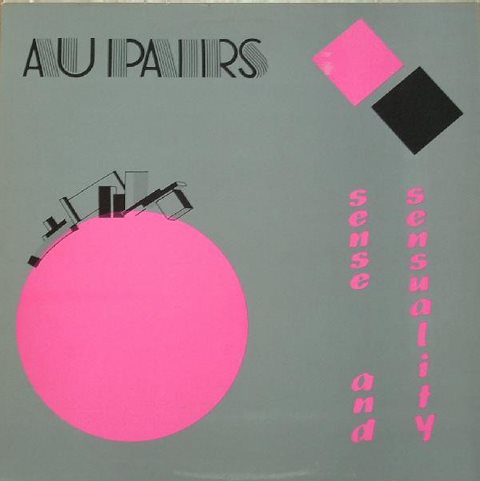 Now, against this comprehensively scrutinised backdrop, the 25-track compilation Guerrilla Girlsǃ - She-Punks & Beyond 1975-2016 arrives. The strapline on the back says it's "a five-decade alternative to the macho hegemony of rock". Ten of the artists/bands collected also feature on the 2022 double-CD Revenge Of The She-Punks - A Feminist Music History, issued in relation to Vivien Goldman's book. The introductory essay to the male-compiled Guerrilla Girlsǃ is by author/journalist Lucy O'Brien, whose books include She Bop: The Definitive History Of Women In Rock, Pop & Soul and biographies of Annie Lennox, Madonna and Dusty Springfield. Some of the booklet's compiler-penned track-by-track commentary is accompanied by interviews undertaken by Lene Cortina and Vim Renault of the Punk Girl Diaries website.
Guerrilla Girlsǃ begins with Patti Smith's 1975 single "Gloria: In Excelsis Deo / Gloria (Version)" and ends with 2015's "Silver Spoons" by Skinny Girl Diet. X-Ray Spex are here, but Penetration are not. Bangles (with 1982's "Bitchen Summer (Speedway)") and the Sixties-garage-styled The Pandoras (1984's "It's About Time") are included. Despite the greatness of both, it's hard to see either band/track as fitting the guerrilla aspect of the bill. Contrastingly, the world of anarcho-punk is not represented (e.g. Lost Cherees, The Poison Girls). What's heard is from the UK and the US, meaning that continental European punk and post-punk-era outfits like, say, Lou's, Kleenex or Mania D are absent. Eastern Europe? Japan? The Russian Federation? While any compilation can only go so far, there's more to this story than an Anglophone sphere.
Tracks 18 to 22 represent the Riot Grrl and grunge eras with Babes In Toyland, Bikini Kill, Bratmobile, Huggy Bear and L7. The final three tracks are from 2015 and 2016, and are exceptionally bracing: "Let Go of the Past" by The Tuts, "Hot" by The Regrettes and "Silver Spoons" by Skinny Girl Diet. The latter would have made power-packed opening track.
Musically, the most interesting section of this chronologically sequenced compilation is when punk gives way to post-punk, the statements made are sometimes oblique as the music, and what's heard is about people creating their own styles of music rather than reframing existing genre templates. Viz: Au Pairs's "Shakedown" (1982), Essential Logic's "Popcorn Boy (Waddle ya Do?)" (1979), Ludus's "My Cherry is in Sherry" (1980), Pragvec's "Expert" (1979), The Raincoats's " You're a Million" (1979) and The Slits's "Earthbeat" (1981).
Guerrilla Girlsǃ - She-Punks & Beyond 1975-2016 covers a lot of – varied – ground. How this sits with 1977's contention that the future is female, Poly Styrene's assertion of being sexless and Patti Smith saying in 1975 that "poets should be scrutinised beyond gender" is summed up in Lucy O'Brien's essay: "this music is anti-A&R…ignoring prescriptive models about how women should perform".
Next week: A Painter In Sound Pre-Beatles Productions and Classical Influences - George Martin's early years are put under the microscope