Reviews
Wednesday, 01 February 2023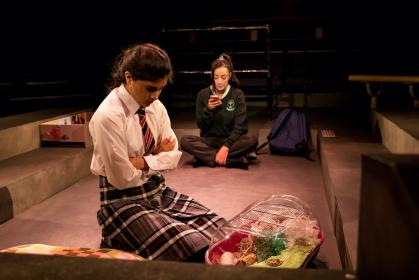 Do the right thing! But doing the right thing isn't easy – especially if you are a teen. And a female teen who is being pressurised by your mother and your school teacher. It takes courage to make the best decisions, it's scary and it's hard.
Wednesday, 01 February 2023
At their best, horror movies reflect destabilisation caused by cracks in the social fabric. The crack indicated in the documentarist Andrey Paounov's fiction debut January is the widening abyss that, one character fears, will swallow Bulgaria village by village, town by town; the entire world, he says, will eventually succumb to this state of waking death. Maybe it already has?