Reviews
Sunday, 10 December 2023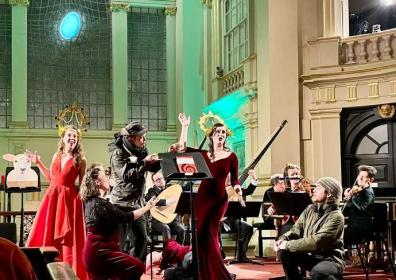 "Nobody likes a Messiah…", deadpanned Robert Hollingworth, with the timing of a practised stand-up. After a pause, "…more than I do." At St Martin-in-the-Fields on Friday evening, however, the seasonal blockbuster did not, just for once, feature on the festive menu. Instead, Hollingworth's ever-enterprising ensemble I Fagiolini served up a savoury and well-spiced alternative to Handel's ubiquitous staple.
Sunday, 10 December 2023
On 21 June 1977, listeners to John Peel's radio show heard a song titled "Pretty Vacant." It wasn't a preview of the forthcoming Sex Pistols single of the same name, which would be in shops on 2 July, but a different song. The band lifting the title was Chelsea, a UK punk outfit whose first single, "Right to Work," had been released on 3 June.