The Look of Love |

reviews, news & interviews
The Look of Love
The Look of Love
This portrait of 'King of Soho' Paul Raymond, with Steve Coogan as the sleazy impresario, is surprisingly lacklustre
Pass the bubbly: Chris Addison, Imogen Poots and Steve Coogan in 'The Look of Love'
It may not be Scorsese and De Niro, but the partnership between Michael Winterbottom and Steve Coogan has been extremely fruitful.
It has given us Coogan's sublime portrayal of legendary music promoter Tony Wilson in
24 Hour Party People
, a triple role as that great literary waffler Tristram Shandy, Tristram's dad, and as himself playing them in the dazzlingly post-modern
A Cock and Bull Story
, and again as the worst public image of himself in the television series
The Trip
.
Real, fictional, autobiographical, there's a certain pattern here, of grandiosity, self-delusion and prattishness. So the late, controversial "King of Soho" Paul Raymond seems to be an ideal subject for Winterbottom and Coogan to take on next. However, this time the mirth, irreverence and narrative invention that one associates with them are strangely absent.
Matt Greenhalgh's script charts Raymond's rise from seaside impresario in the late Fifties (his Cirque nu de Paris, in Eastbourne, featuring scantily clad girls at the mercy of a lion) to massively successful purveyor of striptease and sleaze in Soho, where he also became a property magnate and soft porn publisher. But the focus is on the ultimately tragic relationship between Raymond and his daughter Debbie (Imogen Poots), groomed to take over the empire but ill-equipped for the excesses of her father's world.
There's so much there to be getting on with. But somehow the story never grabs you by the scruff, merely meandering along through a series of sex and drug binges, via the tug of love between wife Jean (Anna Friel, pictured right) and lover and star performer Fiona Richmond (Tamsin Egerton) and the occasional mournful shot of an elderly Raymond wondering where it all went wrong.
It feels as if the filmmakers are caught between two stools, between the fun to be had at the expense of a scurrilous, tasteless braggart, whose mantra was "not bad for a boy who came from Liverpool with five bob in his pocket", and the serious study of a man who not only lowered the country's moral climate, but was so immersed in his sex and drugs lifestyle that he couldn't see that the daughter he doted on was becoming an addict. The result is as flat as, one imagines, the "house champagne" that the richest man in Britain insisted on serving his guests.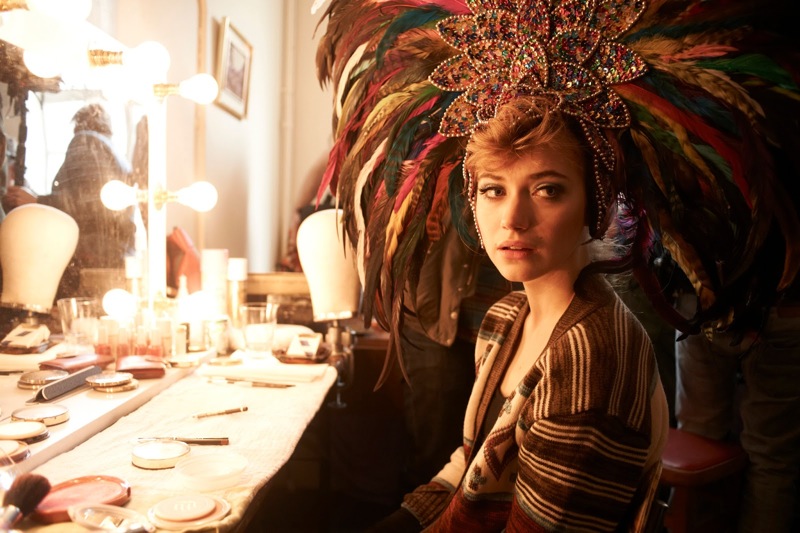 Coogan is fine, though the moment Raymond does a Connery impersonation we are reminded that we're watching the actor showing off, not his character, and the fragile hold of the film is broken for good. Poots (pictured left) is more effective, proving herself a fine singer as poor Debbie tries to embark on a showbiz career, and capturing the bewilderment of a girl who fails to grow up in a personal playground the size of a village.
Ultimately, this disappoints as a Winterbottom film for a curious reason. For someone who constantly moves between genres, his work nevertheless has its stamp, founded on immediacy, spontaneity and a willingness to experiment with narrative, all of which are absent here. This is Winterbottom's most conventional film to date. And conformity doesn't suit him.
Watch the trailer for The Look of Love
This is Winterbottom's most conventional film to date. And conformity doesn't suit him
rating
Explore topics
Share this article