Eleven Days in May review – children pay the price of war |

reviews, news & interviews
Eleven Days in May review – children pay the price of war
Eleven Days in May review – children pay the price of war
Palestinian child victims fondly remembered in an understated anti-war documentary
In another flare-up of Pyrrhic Hamas missiles and punitive Israeli bombing one year ago, over 60 Gazan children were killed. Michael Winterbottom and his Palestinian co-director Mohammad Sawwaf made Eleven Days in May as a "simple memorial to the children who lost their lives". Sawwaf interviewed surviving relatives, who detailed those lives and erased futures. The result is an understated, unanswerable anti-war film.
Sawwaf frames surviving relatives in simple group portraits, structuring the film like a photo album. They sketch affecting, affectless biographies. "Mirwal was two years old, and loved cats," and wore cat make-up; "Zaid loved playing with his toys," and wanted to be an astronaut; Real Madrid fan Mahmoud was "good at picking vegetables", and instinctively helpful; Hamad, 13, dreamed of becoming a doctor, Tala, 12, a photographer or "famous YouTube vlogger", Halea, 9, a journalist. We see 2-year-old Hoor, who died with her 7-month pregnant mum, peeking round the door to play with her teddies. One boy "loved cooking", another "loved swimming in the sea and riding horses, and kept pigeons".
Life in Gaza is terribly circumscribed, but these children had familiar dreams, too young and loved not to hope. They were variously shot after working on a farm, hit by shrapnel walking home from the grocers, blown up painting a picture in the garden, and hit by a missile when about to bake bread. Cruelty is mostly random and inevitable when a city is bombed. In peacetime, kids played by the Med, in what should be a paradise.
We see glimpses of one-sided war: floppy bodies and noisy chaos on mobile phone footage, shrapnel in cacti, a building ploughed into the ground, rubble-strewn homes, and smears of blood on the sad, open eyes of a face stopped dead. And we see destruction arrive from a clear blue sky, on May 14, when, a man says, "my whole family has been killed": children aged 9, 6, and three months, and his wife. Sawwaf also shows daily life now, as girls stroll with school backpacks, and kids kick footballs in narrow streets. One mum can barely stand to see and hear them. "I wish he was still here with me," she says of the son missing from the hubbub, who she still expects to walk through the door. "I remember him every minute," says another mother, "and I dream of him coming back to me." Their children hopelessly haunt them, wrenching grief rarely piercing weary sadness sunk deep into hearts.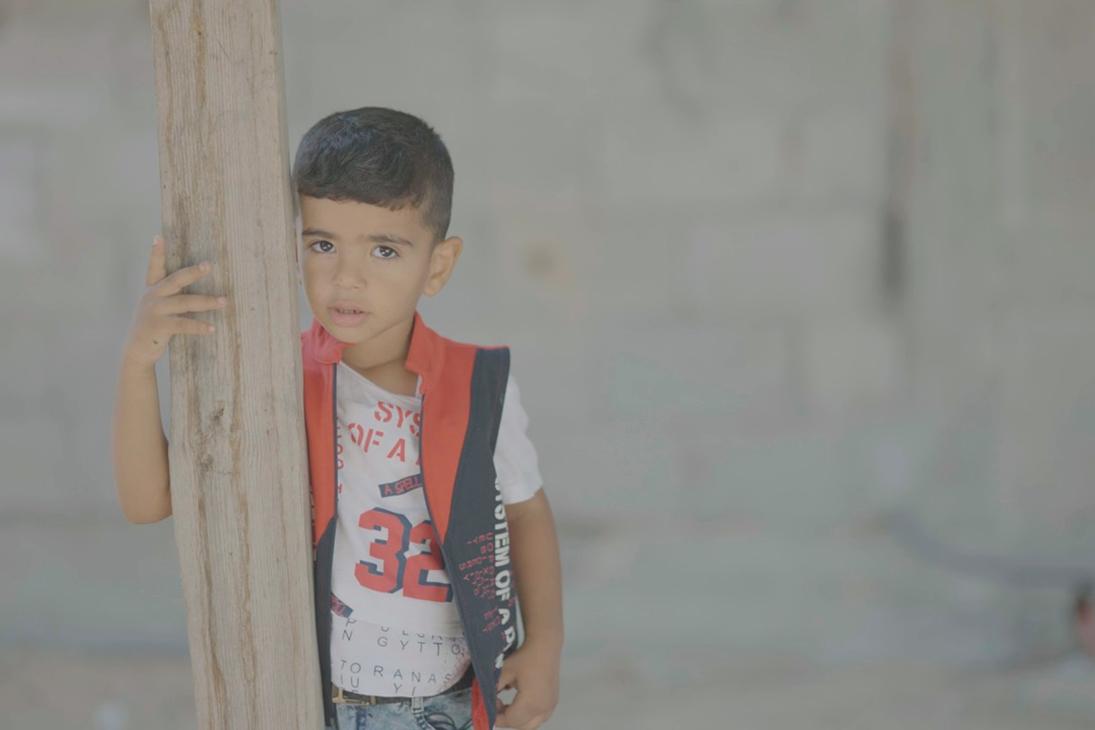 Every war has a political aspect, and a prologue blames Israel for the grimly familiar chain reaction leading to yet another ruthless Gazan demolition. Doubtless Hamas missiles would wreak similar havoc if they could. Tactics and treaties are tallied in corpses: 8 children killed on May 15 - four aged 13, 11, 8 and 6 visiting another family aged 11, 9, 8 and 6. Eighteen killed on May 16, then the destruction's insupportable climax subsides.
The Kate Winslet-voiced, plainspoken narration and Max Richter's muted score are functionally supportive, the directors favouring quiet memories of life over visceral cinematic power. Eleven Days in May shows particular, Palestinian victims' blameless humanity and, as Ukraine is smashed nightly, reinforces what every war costs.
These children had familiar dreams, too young and loved not to hope
rating
Explore topics
Share this article