LFF 2012: Everyday |

reviews, news & interviews
LFF 2012: Everyday
LFF 2012: Everyday
John Simm does time in an uneven Michael Winterbottom prison film, five years in the making
Wednesday, 17 October 2012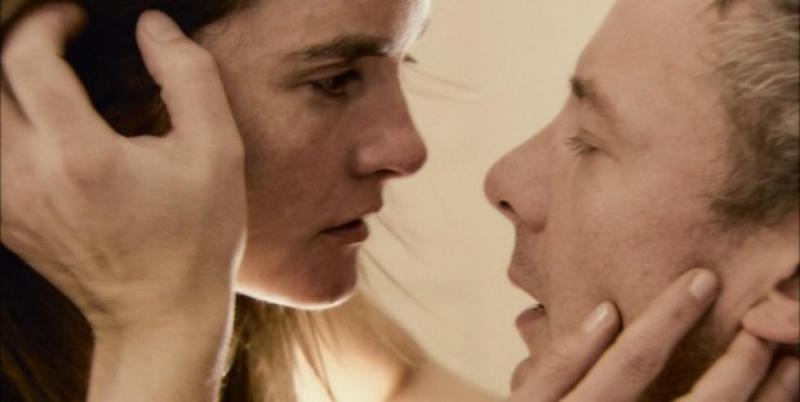 Enduring love: Ian (John Simm) and Karen (Shirley Henderson) in a rare intimate moment
Michael Winterbottom's Channel 4 commission for a film on prison life resulted in this five-year experiment in the passage of time for jailed Ian (John Simm) and his young family left on the outside. The oldest of the four child actors was almost teenage by the shoot's end. More prosaically, Ian's time inside is marked on his wearily hardening face.
The grand Michael Nyman score rightly suggests there's something profoundly important in the passage of everyday lives, reinforced by the rural seasons in the family's Norfolk home. There's even sex and potential violence. In an intensely erotic scene, Ian makes wife Karen (Shirley Henderson) murmur what she misses about their fucking and surreptitiously touch him as the guards watch. This is followed by the eldest son idly hunting for rabbits in the darkening woods with his toy gun, unconcerned by hunters firing real bullets yards away. Gaps in our knowledge as scenes skip months initially add to this interest, till the editing loses its confident beat and repetitions multiply.
Everyday is also a rare unsentimental look at a modern English village, a companion to Winterbottom's contemporary view of South London, Wonderland (1999). John Ford would have admired the big fenland skies here. But the varied life in the local pub is glimpsed as if through a window, crystallising the feeling that this admirably prolific and versatile director stops short of greatness because he skips across the surface of things, just missing their heart. Everyday's cool, elliptical understatement seems to lose a richer film.
This admirably prolific and versatile director stops short of greatness because he skips across the surface of things
rating
Explore topics
Share this article