Resident Evil: Revelations 2 – Episode 1 |

reviews, news & interviews
Resident Evil: Revelations 2 – Episode 1
Resident Evil: Revelations 2 – Episode 1
Action-oriented horror series gets snipped into formulaic episodes
'Resident Evil: Revelations 2 – Episode 1': A decent horror franchise, disembowelled…
A shambling corpse, desperately gouging anything that comes near it for sustenance, a shadow of its former self. I'm not talking of the zombies that infest this game, but the Resident Evil series itself and its iconic Japanese publisher Capcom.
For those not familiar with the Resident Evil series, this wildly successful set of games jump-started the "survival horror" genre in 1996, and has since spawned an army of spin-off game titles and films, while the main series has mutated – from slow-paced adventure to high-speed action.
The original Revelations saw the game broken into TV-style "episodes", with each episode seeing you switch at key moments to different characters. Those ideas are pushed on with in Revelations 2. The game will be available as a set of weekly-releasing download episodes that you can play individually, or gorge on as a box set later.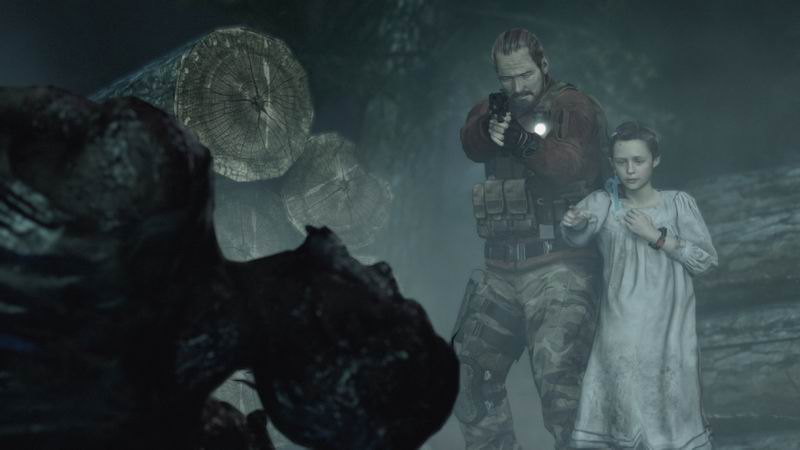 So far, that is probably the best idea in the game: the first episode features two self-contained stories that efficiently throw the characters into peril, without you needing to know loads of Resident Evil backstory.
Series regulars Claire Redfield and Barry Burton each lead a segment – both tough, action-oriented characters, backed up by less combat-driven foils. Claire is trying to help Barry's daughter escape a mysterious island penal colony, filled with medical experiments gone wrong; Barry arrives later, seeking his missing daughter, and finds an unusually powerful small girl to partner with.
In each section you can play both characters co-operatively, simultaneously with a friend (although not split-screen on the PC, or Vita I'm guessing), or let the console control one of them for you, while you directly move the other.
The resulting imbalance in skills between the pairs leads to some nice ideas – Claire's all guns and knives, while her partner aims a flashlight that causes enemies to cower back for instance.
The problem is that other than an asymmetric approach to cooperative play, there's little new in Revelations 2, and a lot that's distinctly past-it. The dialogue in Resident Evil games has always been (some argue comically) wooden – but here it's just rubbish. The creepy prison/medical facility level design is by the numbers, and the game re-uses too many locations, which combined with the distinctly last-generation visuals and stilted animations, has a knocked-out-cheap feel.
Even the popular, returning Raid mode – where two players fight through a series of challenges based on the story levels – adds in paid-for in-game items and add-on content to cynically gouge players for more cash.
That, combined with the MFI approach to the story mode, leaves a distinctly bitter taste so far. Episode 1 doesn't leave one excited about the next few weeks for Revelations 2, let alone the long-term future for Resident Evil. Capcom need to stop feeding on their fans and coasting on past glories.