CD: Jackie Oates - The Joy of Living |

reviews, news & interviews
CD: Jackie Oates - The Joy of Living
CD: Jackie Oates - The Joy of Living
Folk award-winner honours her father and baby daughter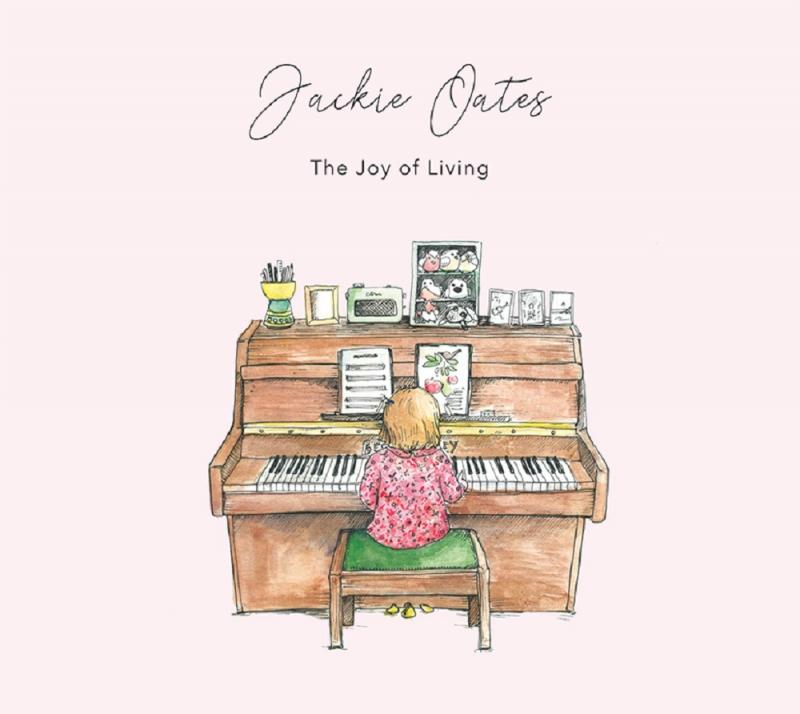 Jackie Oates: new life from old
Birth and death are nowhere more entwined than in folk music, and the seventh album by Radio 2 Young Folk Award-winner Jackie Oates poignantly honours both her father and her daughter, his unexpected death just five days before the birth of Rosie. Inevitably, her life went into free-fall, "intense emotion at the joy and sadness that had struck me all at once".
The album, dedicated to her father, whose love of music inspired Oates, and to her daughter, is very English. Its title comes, of course, from Ewan MacColl's great song, written as his life drew to a close "to turn grief and loss into nostalgia". Oates' liner notes credit her father for versions of such songs as "Virginny", which he'd learned from Martin Carthy. It was recorded round the kitchen table.
As you'd expect of an album by someone of Oates' pedigree (Rachel Unthank and the Winterset, Morris Offspring, Imagined Village), it's solidly in the folk tradition, Oates' uninflected vocals to the fore, backed by a pleasing array of acoustic instruments – she herself contributes five-string viola, bass violin, piano, recorders, harmoniums and kantele.
The songs include Lal Waterson's "The Bird", William Byrd's "Hey Ho, To The Greenwood" and "Constellations" by Imaged Village frontman Darwin Deez, a gorgeous sound-cushion of multi-tracked vocals using some fabulous harmonic progressions which references "Twinkle Little Star". Other songs, with familiar folk tropes, reference nursery rhymes and carols.
The surprise of the album, though it fits perfectly, is "Mother", John Lennon's primal scream of loss for the mother taken from him so abruptly and the father he never knew which he recorded on his first post-Beatles album, Lennon/Plastic Ono Band. The song is here based on a harmonium drone – there's a full 20 seconds of it before Oates' vocal even begins. Percussion and double-tracking are used to great effect on the "Mama don't go/Daddy come home" section of the lyric which, compared to Lennon's Arthur Janov-inspired yowl of pain, is understated – but perhaps paradoxically no less powerful. It segues into a brief reprise of "Spring Is Coming Soon", one of several songs Oates "made up" during the early months of motherhood "almost unconsciously".
Beautifully packaged in a gatefold sleeve, and featuring drawings by Christina Alden, The Joy of Living is a lovely album, beautifully sung and played which gives up more secrets with repeated listening. A little less baby laughter would perhaps have been appreciated but that's a small cavil.
The surprise of the album, though it fits perfectly, is 'Mother', John Lennon's primal scream of loss
rating
Explore topics
Share this article