Album: You Me At Six - Truth Decay |

reviews, news & interviews
Album: You Me At Six - Truth Decay
Album: You Me At Six - Truth Decay
Emo/punk alt-rockers You Me At Six return with fresh, but ultimately safe new album
Thursday, 09 February 2023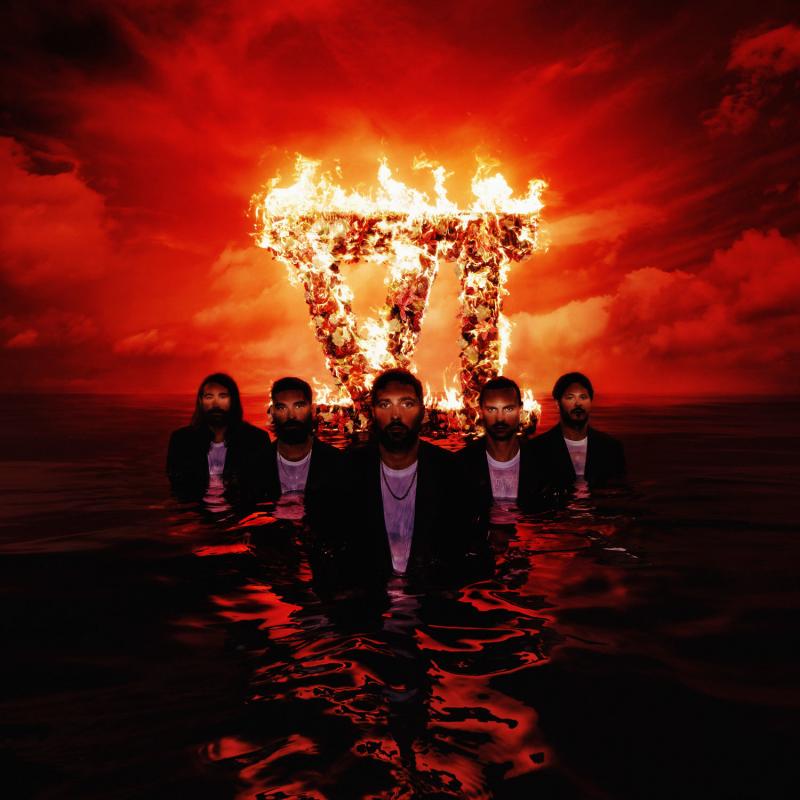 It would seem that we've been overdue a dose of that awkward teens years nostalgia as all three of Fall Out Boy, Paramore, and their UK Emo/Pop-punk counterparts You Me At Six come back bearing new, angst infused music.
For You Me At Six, their career so far has been forever attached to that unmistakable genre, yes, but to their credit they've always strived to expand their sound and develop as a band. To label them as the pre-eminent UK emo group doesn't quite give them the right credit or tell the whole story.
Although reliably successful on tour, after their first three albums propelled them to increasingly new heights in the British rock scene they were greeted with a notably lukewarm reception to their mid-2010s albums (2014's Cavalier Youth and 2017's Night People, respectively). However, Suckapunch in 2021 gave them a new lease of life, energised with a do-or-die attitude.
The "rebirth" continues on Truth Decay with opening "Deep Cuts" and "God Bless the 90's Kids" throwing back to noughties alt-rock and pop-punk with big, hooky guitar riffs. Early on it's easy to read Six's mission statement: nuance is out, catchy and melodic rock that goes down smooth is in. Add to this the occasional, heaping dose of angsty emotions and it all falls in to place very easily.
Though predictability hangs in the air a touch, it's hard to deny the anthemic chorus of "heartless" or that "Who Needs Revenge When I've Got Ellen Rae" does set pulses running as the scales fall on to the heavier side with flashes of furious guitars. Elsewhere, "Breakdown" blurs genre definitions with notes of trap, hip-hop over a gritty, grimey garage rock beat.
Meanwhile, vocalist Josh Franceschi shows some versatility as he demonstrates his usual comfortable prowess whether delivering the angsty sing-a-long ":mydopamine:" or even approaching sing-rapping on "Breakdown". But altogether Truth Decay feels a little restrained within itself – not daring or bold to blow people away, but enough to keep the regulars happy and entertain those who simply want to listen to 40 mins of decent alt-rock.