Album: Viagra Boys - Welfare Jazz |

reviews, news & interviews
Album: Viagra Boys - Welfare Jazz
Album: Viagra Boys - Welfare Jazz
Stockholm punks impress with heart and musical range on their second album
Saturday, 09 January 2021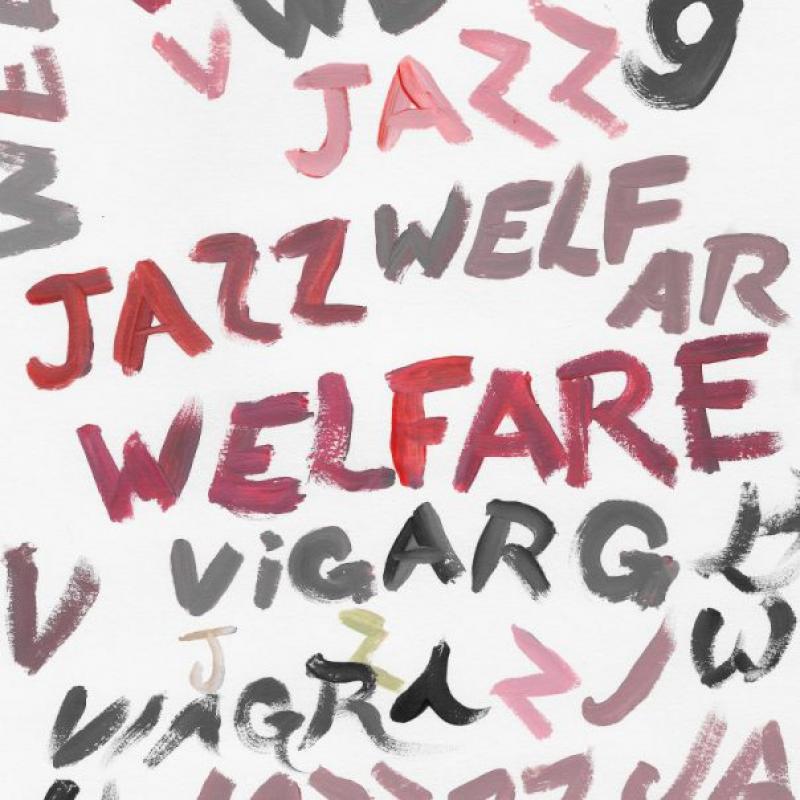 Persuasive scribblings
Their PR cannot put the band name in the header of promotional emails, as they'll go straight to the spam bin, but Swedish punk outfit Viagra Boys have, nonetheless, become a name to contend with.
It's their wild live persona that's put them on the map but their second album raucously – and tenderly – demonstrates they also have the range and the songs to explode into something bigger.
Their sound is a Tennessee-flavoured, rock'n'rollin' electro blues, pumped up with grubby distorted bass-end riffing and occasional Krautrock tints. Welfare Jazz pushes this stew into all sorts of shapes and corners. It wryly sends up bullish machismo whilst also initially revelling in it in a deliberately hokey (and enjoyable) manner. The two opening cuts "Ain't Nice" and "Toad" are both grinding, shouty Stooges-alike proclamations that singer Sebastian Murphy "don't need no woman" telling him what to do, but then a couple of songs later his raw voice pleads that he's willing to stop "ramblin'", "gamblin'" and "playin' around" on the synth-throb slowie "Into the Sun".
Later the album's final two cuts are the Nick-Cave-esque "To the Country" (wherein he hopes to "get a house together" with dogs and "no drugs"), and a delicious cover of the late John Prine's white trash lover duet "In Spite of Ourselves" ("Combat movies make her horny"), featuring Aussie punk singer Amy Taylor of Amyl and the Sniffers. Make no mistake, though, alongside these country-style heart-on-sleeve displays, Viagra Boys are here jump around, not make nice.
There's a rockabilly song about a dog ("Secret Canine Agent"), a grinding, sample-strewn instrumental which sounds like Barry Adamson ("6 Shooter") and the skip-beat pummelling of "Girls and Boys", as well as numbers such as "Creatures", an ode to the criminal underclass, "the creatures who steal your copper". Along the way, synth and sax add texture, while other reference points that spring to mind include Suicide and Elvis Presley. It's my first review of 2021 and it's pleasing to hit the ground with such a rounded album, so full of vim and human spirit.
Below: Watch the video to "Ain't Nice' by Viagra Boys