Metal Gear Solid V: The Phantom Pain |

reviews, news & interviews
Metal Gear Solid V: The Phantom Pain
Metal Gear Solid V: The Phantom Pain
Ludicrous, over the top, brilliant stealth action
Friday, 04 September 2015
'Metal Gear Solid V: The Phantom Pain': Stealth action meets brain-mangling anime plotting
A unicorn, on fire; the wet slap of flesh on hospital linoleum; homoerotic manhugs from wounded soldiers. The latest and greatest in the legendary Metal Gear Solid series starts odd. But brilliantly odd.
Waking in a hospital bed, covered in bandages is Big Boss. Or Ahab, as what appears to be a face-covered Kiefer Sutherland in a hospital gown insists on calling you. Before you know it Kiefer's helping you make a madcap escape from some distinctly superhuman entities that feel torn straight from the pages of a Manga comic, in a hospital covered in blood, on fire.
Then Kiefer's gone and a bloke on a horse is helping you escape from the aforementioned flaming unicorns and psychic warriors to 80s Afghanistan. Suddenly you're on a horse of your own, scouting out Soviet guard posts and enemy villages – reconnoitring from afar with binoculars, before sneaking in, sticking to shadows and using silencers or from-behind chokeholds.
That's the first hour of the game. And a great primer for the rest. The Phantom Pain is part ludicrous, over-the-top scripted encounters and cut-scenes – full of attempts at deep, thematic point-scoring, but really just crazy Manga-esque plot convolution. Part amazingly done seriously brain-smart stealth action – with stunning enemy intelligence, balanced perfectly between organised smarts that pose a constant threat to you, and enough dumb to let you improvise and flow – all done in an open-world, approach-how-you-want setting. Part base and technology management; and part bizarrely self-puncturing humour and player options – you can paint your base lurid pink, or go off to war to 80s hits – the game lets you refuse to take it seriously.
The parts that stick though, are the stealth play and the cut-scenes and scripted mission sections. The latter for their sheer ludicrous brio.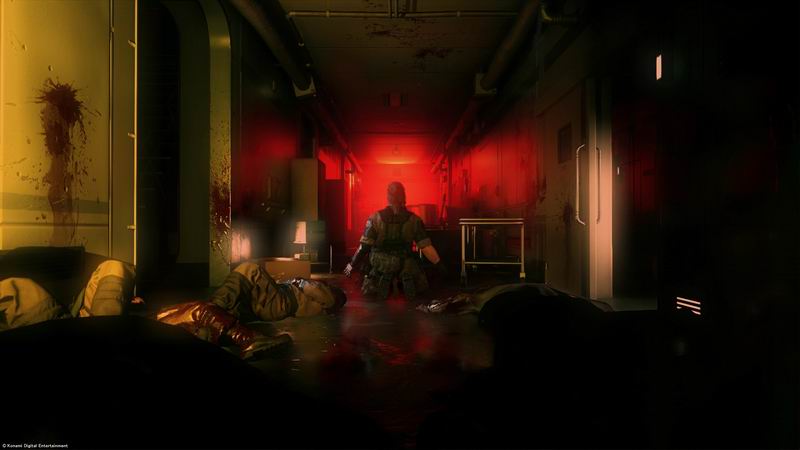 If you're not a follower of the series and its many and convoluted plot twists, it'll be fairly hard to catch up, but just let the unique insanity of it wash over you and it's great fun (apart from the utterly sexist and dinosaurus throwback that is Quiet – a Russian female sniper in a bikini, because, well, because...). The former, the stealth – the bones of The Phantom Pain – is something not just beautiful and often crazy to behold, it's deeply satisfying too.
The stealth gameplay in The Phantom Pain works so well because it gives you a large play area to roam around in, enemies just the right side of smart and loads of toys to play with. The result is a game that doesn't hurt you too hard when a plan goes wrong, but forces, as well as tempts, you into trying to concoct plans.
The best plans are hugely satisfying – stealing a truck by leaving a load of unconscious soldiers on the road, tempting a camp commander out of his fortified post with an explosion, dropping supply crates onto an unsuspecting enemy boss, even. The game may look very serious and macho, but it implicitly encourages playfulness and invention. The result is a delight. A dumb, huge and weird Hollywood blockbuster – and simultaneously a series of brilliantly playful puzzles.