Love & Friendship |

reviews, news & interviews
Love & Friendship
Love & Friendship
Kate Beckinsale shines in a stylish but uneven adaptation of Austen's early novella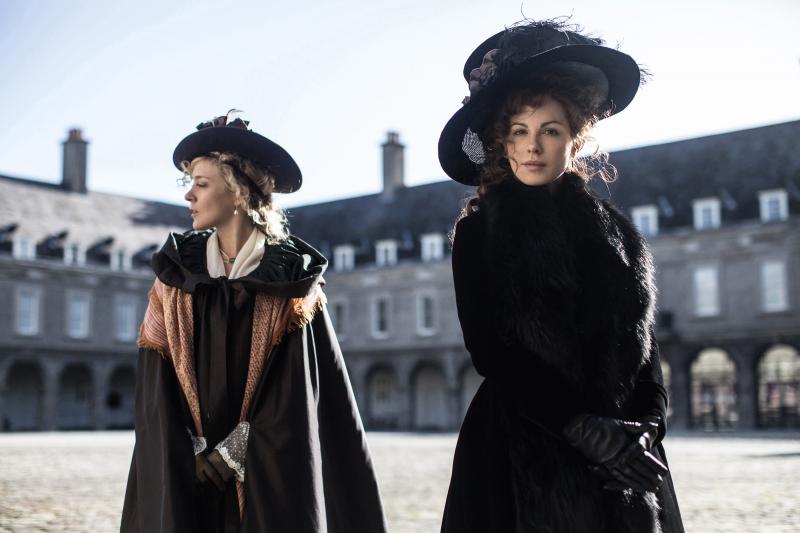 Kate Beckinsale's Lady Susan shines so brightly she eclipses almost all other characters, including Sevigny's Alicia
Jane Austen's early novel-in-letters Lady Susan has more in common with Vanity Fair or even Les Liaisons Dangereuses than it does with the author's mature works. Austen's familiar wit is there, certainly, but sharpened from embroidery needle to dagger. Her eye for social foibles and failings is similarly keen, but lacking the tempering generosity of her later novels.
This is satire that cuts deep, and who better to wield the blade than director Whit Stillman, whose
Metropolitan
and
The Last Days of Disco
have shown him such an idiosyncratic observer of the human condition?
Austen's story centres on the machinations of Lady Susan, "the most accomplished coquette in England", and her teenage daughter. Widowed and left without fortune, the beautiful Lady Susan must contrive to find a husband for both herself and Frederica (preferably foolish and definitely rich), ensuring not only their survival but also the continuation of her relationship with the very married Mr Manwaring.
Clinical, cynical and never less than elegant, Love and Friendship is about neither love nor friendship, which makes it all the more baffling why Stillman has jettisoned the book's perfectly serviceable title and replaced it with that of another piece of Austen juvenilia. But despite any confusion created, this is a straight adaptation, with no borrowings or additions from elsewhere.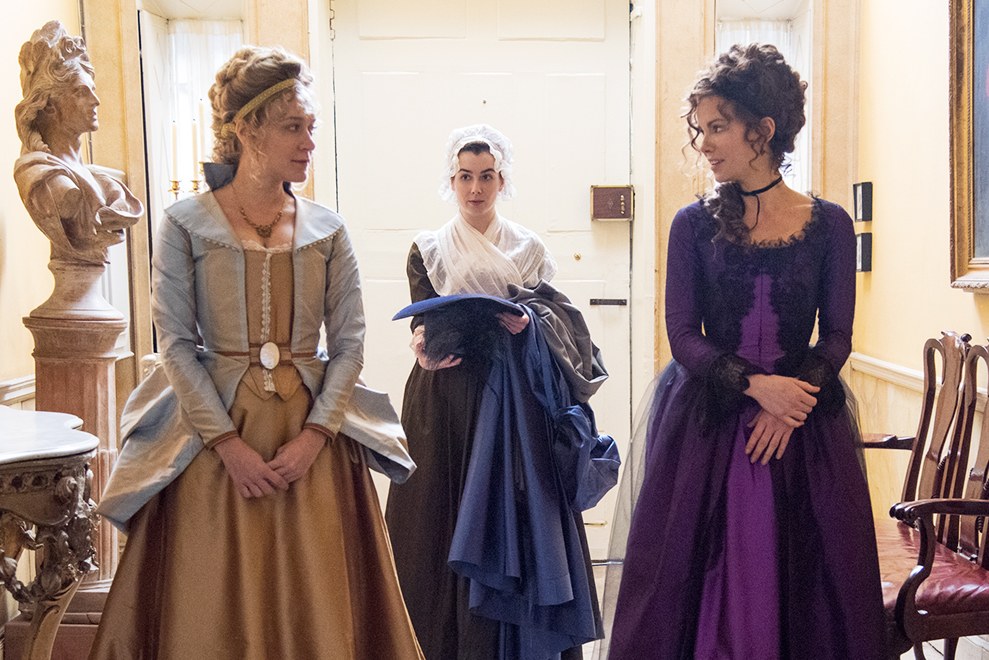 Love & Friendship is Stillman's first foray into period drama, and it shows – in a good way. There's affection here, and a respect for period detail, but also a refusal to put on cinematic gloves when handling the work of a national treasure. Austen's characters and the absurd conventions of their world are persistently sent up, from the first introduction of the dramatis personae – posed as if for cameo portraits with arch little biographies printed on screen below – to their conclusions, variously disposed, in the final few minutes of the film, in marriages of greater or lesser happiness.
Kate Beckinsale's Lady Susan (pictured above with Chloë Sevigny) is bewitching, an artful, pouting delight whose rueful self-awareness only makes her ruthless self-interest that much more compelling. Suddenly, after decades of werewolves and catsuits, we're back with the Beckinsale of Cold Comfort Farm and Emma, and it's exhilarating to watch. The trouble is that, like every on-screen male, Stillman allows himself to fall under her spell, and the result is a film whose dramatic dice is so loaded in its anti-heroine's favour that it fatally undermines her victory.
The supporting characters, painted so deftly by Austen's letters, here dissolve into the background. Given little to do and still less to say, Chloë Sevigny makes almost no impression as Lady Susan's confidante Alicia Johnson (reinvented here as an American, for no more obvious reason than convenience of accent), and Stephen Fry's role as her overbearing husband is tiny even by cameo standards.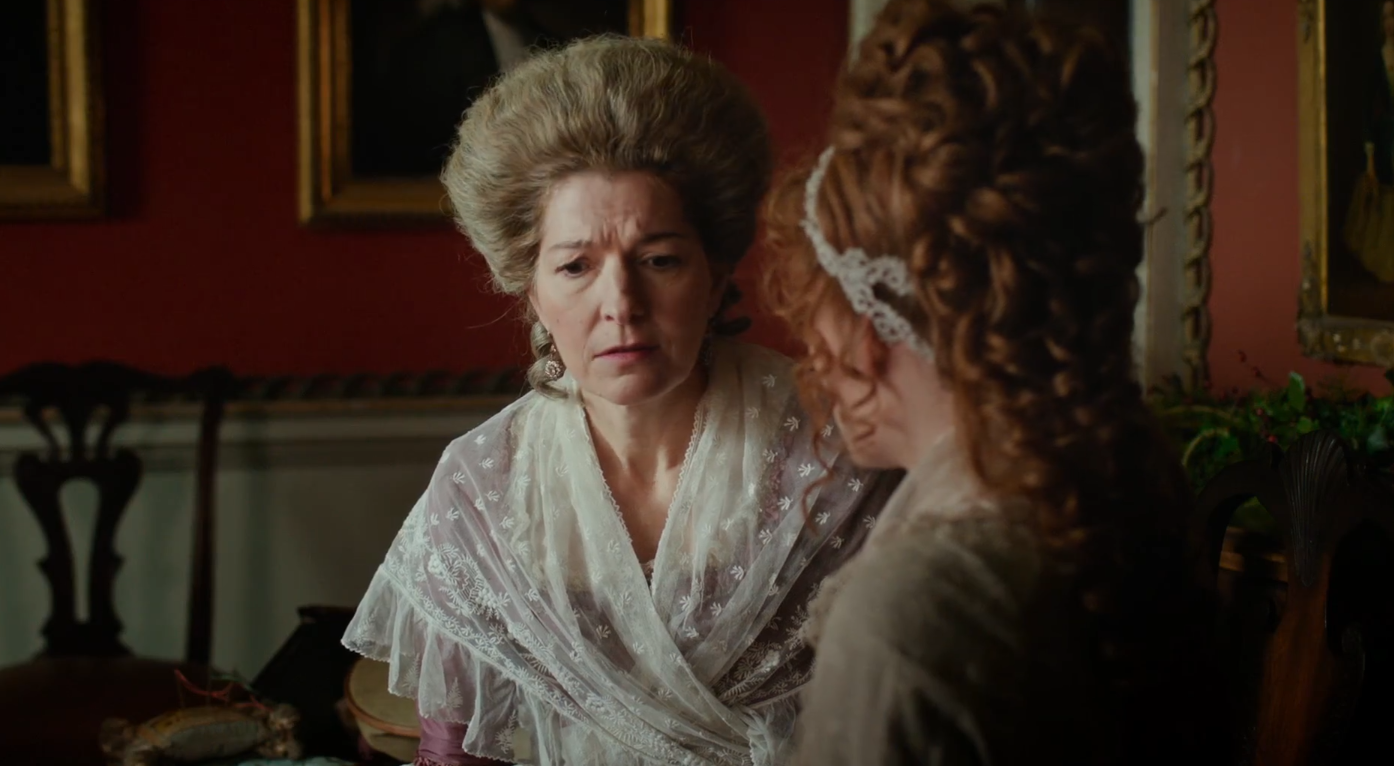 Xavier Samuel fares better as Reginald DeCourcy, the youthful object of both mother and daughter's affections, bringing easy charm to his romantic sparring with Beckinsale, and James Fleet and Jemma Redgrave (pictured above) are luxury casting as the senior DeCourcys, with Justin Edwards as their relentlessly generous and good-hearted son Charles. But the only figure who really gives Beckinsale a run for her money is Tom Bennett's Sir James Martin, a "rattle" of a young man, whose idiocy is painted in such loving and unexpected detail that he's at risk of ruining the ending's final twist of the knife with his empty-headed appeal.
In a year that has already seen Curtis Sittenfeld's Eligible and the film release of Pride and Prejudice and Zombies, Love & Friendshipis certainly not the worst bit of Austenophilia on offer. Purists can rejoice in an adaptation that doesn't acknowledge any universal truths, and period sceptics will enjoy the arms-length wit and naughtiness of it all. This is Austen before moral scruples and moping unrequited loves – bracing, stylish and cruel, and none the worse for that.
Overleaf: watch the trailer for Love & Friendship
After decades of werewolves and catsuits, we're back with the Beckinsale of 'Cold Comfort Farm' and 'Emma'
rating
Explore topics
Share this article