Best of 2022: Books |

reviews, news & interviews
Best of 2022: Books
Best of 2022: Books
Our top titles before we turn the page on another year
Saturday, 31 December 2022
'Supplicant and distinguished patron' by Franz Kafka (c.1901–1907); pencil and India ink on paper (11.5 × 14.3 cm)
From Kafka's spry sketches to Derek Owusu's novel-poem, and Jaan Kross's Estonian Wolf Hall to Katherine Rundell's spirited biography of John Donne, our reviewers take the time to share their favourite books of 2022.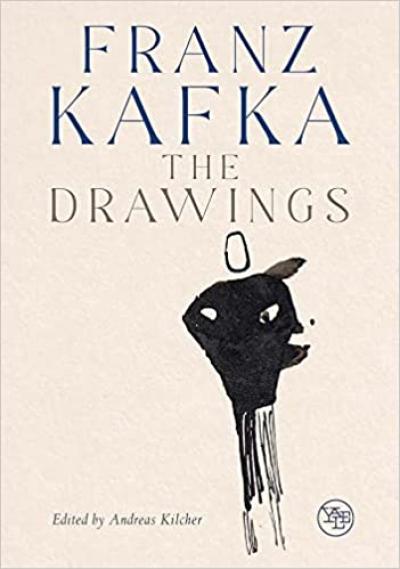 Before his death, Franz Kafka asked his friend Max Brod to burn all of his papers. This included his short stories, novels (both finished and fragmentary), diaries, and his little-known foray into the visual arts. But now, collected extensively for the first time, we can find The Drawings (Yale University Press, £50) staring defiantly back at us. The fact that, if Kafka's wishes were carried out, these various sketches would be ash and cinder lends a certain transgressiveness to the book's publication; but this is a problem that exists in all of Kafka's work, and any moral uncertainty has been sensitively curated by Andreas Kilcher (in collaboration with Pavel Schmidt). We discover a kind of parallel world to Kafka's words: faces, figures, comic scenes and melodramatic abstractions, scratched with pencil or splashed with ink. Though surprisingly playful, they are all drawn with the same indeterminate precision as his haunting prose. With illuminating essays by Kilcher and Judith Butler, it is a book that caringly presents and deftly explores an important visual life. I'm glad it exists. Jack Barron
"Spattering" is a word that recurs again and again in Rebecca May Johnson's provocative blend of essay and memoir Small Fires: An Epic in the Kitchen (One, £14.99), which tells "the complicated story of cooking for ten or more years in ten or more kitchens". Unruly, exuberant, mess-making – or rather, mark-making, in the manner of writing – the spattering pan is an important figure for her book, insisting on the primacy of the body in cooking: its appetites, pleasures, movements through space and time and in and among other people, its needs and vulnerabilities, and its volatile, imperfect relationship with set scripts, which it always exceeds. Johnson writes persuasively about the unique kind of text that recipes are and the way they always anticipate our refusal of them. In this book she writes against the "loveliness" of food writing to recover the kitchen as a space for serious thought. It is an exhilarating, generous and frequently joyous invitation to consider the kind of "doing" that cooking is, its relationship with language, and how it mediates our relationships with others. Jess Payn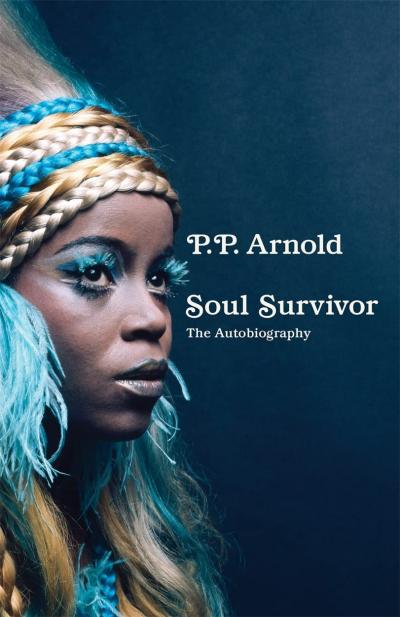 PP Arnold was always going to have a remarkable story to tell. In the 1960s she was a young black backing singer from South Central LA who, defecting from Ike and Tina Turner's roadshow, was befriended and adopted by white swinging London. She knew and worked with everyone, and slept with quite a few of them. In the mid-1990s she began writing it all down but couldn't find a publisher. It was only in the last five years that her stock rose again with the release of her magnificent long-lost album, recorded in 1968. When a publisher approached she had her memoir – Soul Survivor: The Autobiography (Nine Eight Books, £20) – at the ready. What ensues is an outsider's view of the England's Sixties revolution of which she was an integral part. Among white English male musicians obsessed with American blues and soul, she was the real thing with a rich, gospel-tinged voice equally adept at radiating pain and joy.
There are particularly frank accounts of liaisons with today's gerontocrats of rock. Mick Jagger introduced her to threesomes and abortions. "The sex was cool," she writes of Rod Stewart, "but he was also extremely arrogant and could be a spoiled brat if things didn't go his way." Jimi Hendrix and Steve Marriott, with whose Small Faces she recorded "Tin Soldier", fare better. Then there are the strictly professional connections. Cat Stevens gave her "The First Cut Is the Deepest". John Paul Jones arranged her version of "Angel in the Morning". Eric Clapton and Barry Gibb jointly produced her second album before it was swallowed up in record company politics.
Soul Survivor is a story about music and sex, but also about marriages and the trials of motherhood. The memoir ends with her rollerskating around the London stage in Starlight Express in 1984. It's quite an odyssey, told in a conversational style without the help of a ghost. And if you listen on Audible, you get the extra pleasure of PP Arnold herself telling you all about her life, in a speaking voice that is almost as lush and seductive as when she opens those pipes and sings. Jasper Rees
China's breakneck boom has re-shaped the world. Many extraordinary writers have chronicled its human costs; skilled translators have brought their work to our doorstep. Yet differing norms of genre, style and voice mean that this greatest story of our time may still seem, for Anglophones, to lie on the far side of a literary abyss. Which makes Zhang Yueran's novel Cocoon (World Editions, £13.99, translated by Jeremy Tiang) such a precious gift. It's not that Zhang (born in 1982, and a bestseller in China) writes remotely for "Western" instead of local eyes. Rather, her story of two childhood friends who seek to understand and overcome the tragic history – of Mao's Cultural Revolution and its bitter legacy – that has blighted both their families has a boundary-busting focus, subtlety and tenderness. It may reach out to readers anywhere who have grown up among the secrets and lies of a half-buried past. The beautifully phrased and paced translation by Jeremy Tiang, a novelist himself, makes Cocoon a radiant gateway into current Chinese fiction for anyone who wants to enter. Boyd Tonkin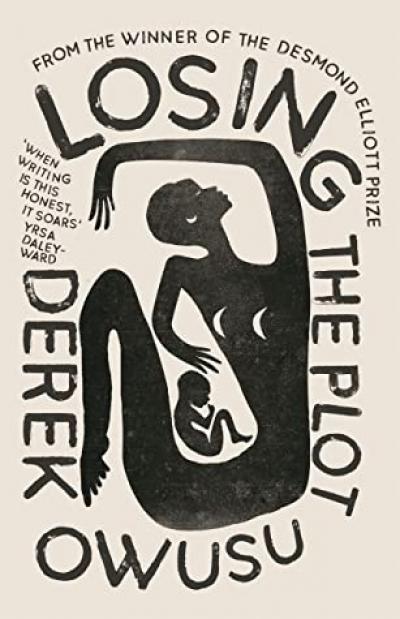 My favourite book of 2022? When I close my eyes to think, I see a young woman standing in front of a steamed-up bathroom mirror brushing her teeth out of sync with her reflection. The woman is Derek Owusu's fictional mother from his novel-poem Losing the Plot (Canongate, £12.99). He imagines her arrival in Tottenham from Ghana in 1989 and the appalling obstacles she faces. It's a harrowing, beautiful and challenging read, excitingly hybrid in form, and not without humour. Burning through the bathroom mirror like a double exposure are the monster flames of Bronwyn Adcock's Currowan: The Story of a Fire (Dead Ink Books, £9.99) in which she chronicles the fire that ravaged her coastal community in New South Wales for 74 days in 2019-20. The polyphonic narrative is as pacy as it is haunting in spite of the inherent tragedies it describes and its warning to the world of impending climate disaster. Images from both these books visit me daily. Harriet Mercer
Miranda's Seymour's biography, I Used to Live Here Once: The Haunted Life of Jean Rhys (William Collins, £25), is a compelling story of a tortured genius, though Seymour puts paid to the notion that Rhys and her down-on-their-luck heroines were one and the same. She was no victim, had an iron will and bent many to it, and there are fascinating accounts of her friendships with Diana Melly, Sonia Orwell and her mentor and lover, Ford Madox Ford. Gripping whether you're a Jean Rhys fan or not. Markie Robson-Scott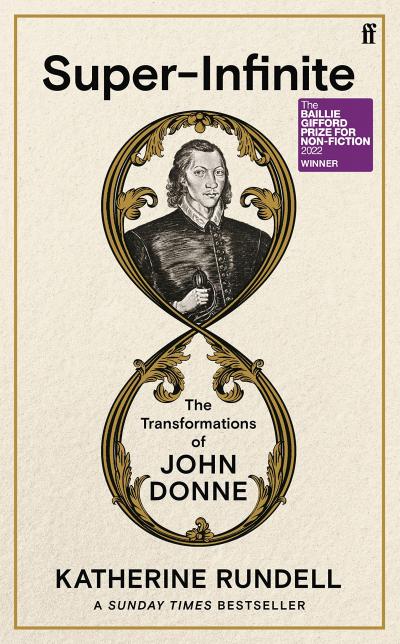 The book I enjoyed most this year was Katherine Rundell's Super-Infinite: The Transformations of John Donne (Faber, £14.99), a stylish biography of Shakespeare's contemporary, the metaphysical poet. Rundell highlights the unlikely contradictions in Donne's life: born into a recusant Catholic family, he became a Puritan cleric but also wrote some of the greatest poems about sexual intimacy in the English language ("The Flea", "To His Mistress Going to Bed"). With great verve and imaginative sympathy, Rundell explores the political, religious and romantic themes that formed and transformed Donne's work. Hugh Barnes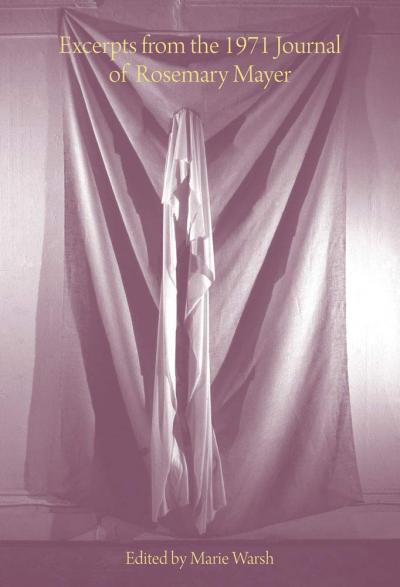 It's 1971 and a young Rosemary Mayer writes in her diary about her day. Summarising her life in dashes and shorthand, polaroids and fabrics, conversations and lovers changing hands, Mayer confides all to the page. In Excerpts from the 1971 Journal of Rosemary Mayer, edited by Marie Warsh (Soberscove Press, 2020), we learn of her dreams, fears, creative ups and downs, as she begins again, post-divorce, during a period of unemployment. Though she hangs around with names who were better recognised and rewarded by the art world (Sol Le Witt and Nancy Spero), Mayer struggles with the direction of her craft. Never one to give up, she finds hope and envisions new works of art through drawing, many of which become beautiful artworks in themselves. All the superb texts I've reviewed for theartsdesk deserve to be books of the year, but I turn to Mayer's journal as a promise that beauty can come out of hopeless, painful and difficult moments in life. Reading the excerpts from Mayer's diary, one cannot help but smile knowing that she is on the cusp of her most fruitful period of artmaking; that although her life and work aren't quite where she would have them, the seeds she sows, in frustration, in confusion, alone and without financial support, will grow into the richest of fruits throughout the Seventies. This is a journal to remind us all, wherever we are in our creative journeys, that change does come if we just hold on – and hold true – to that which we love the most. Hannah Hutchings-Georgiou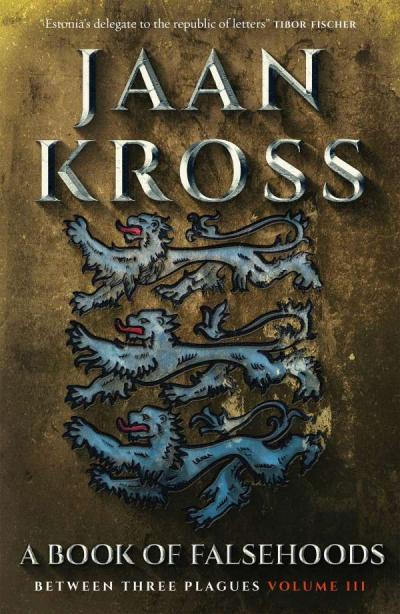 I've been waiting six years for the third volume in Merike Lepasaar Beecher's translation of Jaan Kross's classic Estonian epic, A Book of Falsehoods (MacLehose Press, £20). Real-life 16th century chronicler Balthasar Russow's rise from Estonian peasant stock to holding his own with Tallinn's higher, German nobility, as told with a good deal of fictional licence by Jaan Kross, has fascinating parallels with the life of Thomas Cromwell in Hilary Mantel's Wolf Hall, and I'd hoped the translation would ride high on that trilogy's great success. Sadly it hasn't, but I urge you to try this sequence, which has an extra layer of tension owing to Kross's battles with Soviet authorities, finding their parallels in his historic novels. A full review will appear in early January. David Nice