Urioste, Chineke! Orchestra, Edusei, QEH review – a precious gem catches the light at last |

reviews, news & interviews
Urioste, Chineke! Orchestra, Edusei, QEH review – a precious gem catches the light at last
Urioste, Chineke! Orchestra, Edusei, QEH review – a precious gem catches the light at last
Coleridge-Taylor's Violin Concerto shines ready for this idealistic orchestra's tour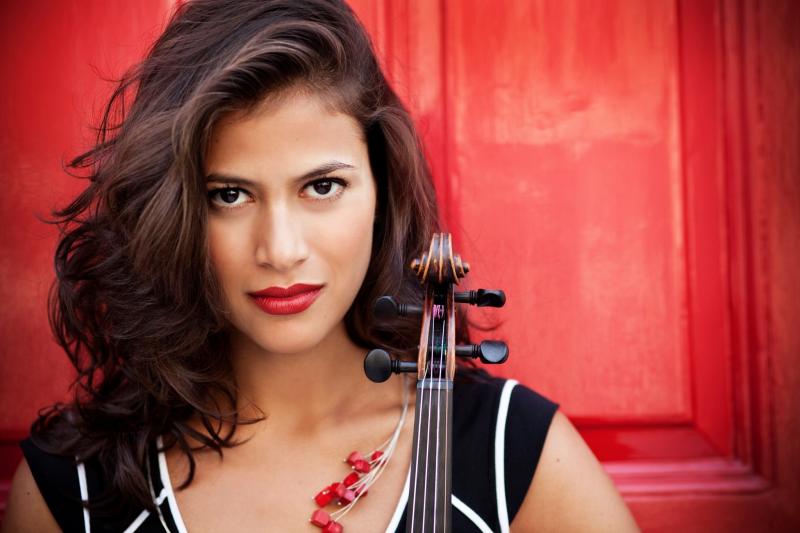 Elena Urioste brought the concerto all the panache and tenderness it needs
The Chineke! Orchestra, founded by double-bassist Chi-chi Nwanoku as the first majority BME orchestra in the UK, is heading off this week on a substantial European tour, which began last night at the Queen Elizabeth Hall.
Since the organisation has a strong track record in promoting rare music by composers of colour, this looked at first like a relatively conservative programme, topped and tailed with Weber's
Oberon
Overture and Brahms's Second Symphony. But the gem of the evening was the
Violin
Concerto by Samuel Coleridge-Taylor - and if you have heard it and puzzled over why it, too, is not standard repertoire, you would not be alone.
This 1912 work is exquisitely beautiful. It is proud, upbeat, tender, idealistic, memorable and deceptively tricky. Comparisons to Dvorák tend to stem from the composer's employment of spiritual-like themes and a light-footed, syncopated finale, but really the similarity stops there: Coleridge-Taylor had a strong individual voice that perhaps reached its apex in this, one of his last works. Half-African, half-British, much encouraged by his teacher Charles Stanford and admired by Elgar, who gave him a helping hand by recommending him for a commission, he has become something of a figurehead composer for Chineke! and with good reason.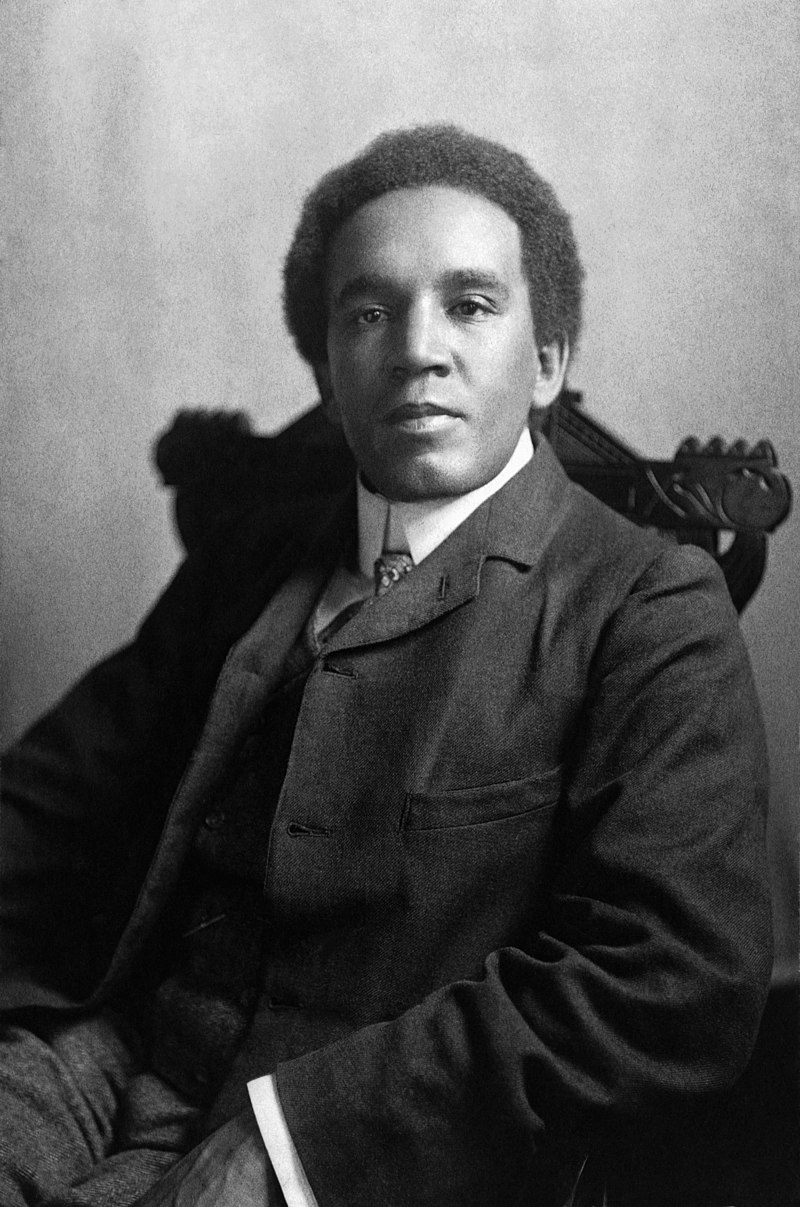 Aged only 37, he collapsed on West Croydon station and died soon afterwards of pneumonia, largely brought on by overwork. The Violin Concerto had contributed to this: it was to be premiered in the US by the violinist Maud Powell, but the orchestral parts were lost at sea (possibly apocryphal legend has it that they sank on the Titanic) and the unfortunate composer had to recreate them himself at high speed. Although his cantata Hiawatha's Wedding Feast was one of the most popular choral works in Edwardian Britain, he had sold it to a publisher for next to nothing and never benefited financially from its success. He did not live to hear the concerto's UK premere. Witnesses reported that in a delirious fever on his deathbed he imagined conducting it.
The American violinist Elena Urioste brought the work everything it deserves: a rich, glowing tone, rhythmic panache, shedloads of charisma and a tenderness that cradled the slow movement as if it were the most precious jewel in the world, which I think it actually may be. Conductor Kevin John Edusei - blessed with an authoritative presence plus huge and expressive hands - was a sensitive and sensible accompanist, expertly fielding Coleridge-Taylor's numerous curveball gear-changes and attentive not only to clarity of detail but also the orchestral sound's potential to form a halo around the soaring violin line. It is high time this gorgeous concerto was heard more widely. Perhaps Chineke!'s tour will help to spread the word at last.
Edusei offered decisive, energetic interpretations of the Weber and Brahms, letting no grass grow under his feet: tempi were lively and the rhythmic pulse ebbed, flowed and breathed easily. Chineke!'s membership varies from concert to concert: musicians come from all over the world to take part - some are soloists, chamber musicians or hold orchestral posts and a few are still studying. Last night the ensemble still needed to settle in a little bit, but no doubt it will during the tour. It is a smallish gathering this time (only five cellos, for example) and the Brahms could perhaps have done with a meatier tone from some of the upper strings. Nevertheless, the South African violinist Samson Diamond is a stylish leader, the double-basses led by Nwanoku bring a lovely solid grounding to the texture, and with the Oberon Overture and Brahms's Second it was a big evening for the horn players, who rose splendidly to the occasion. And every player has a fascinating story of their own. As these ambassadors for musical inclusivity set off on the road, the message they carry has never been more important.
The concerto is exquisitely beautiful: proud, upbeat, tender, idealistic, memorable and deceptively tricky
rating
Explore topics
Share this article