CD: AMMAR 808 - Maghreb United |

reviews, news & interviews
CD: AMMAR 808 - Maghreb United
CD: AMMAR 808 - Maghreb United
North African trance hits the spot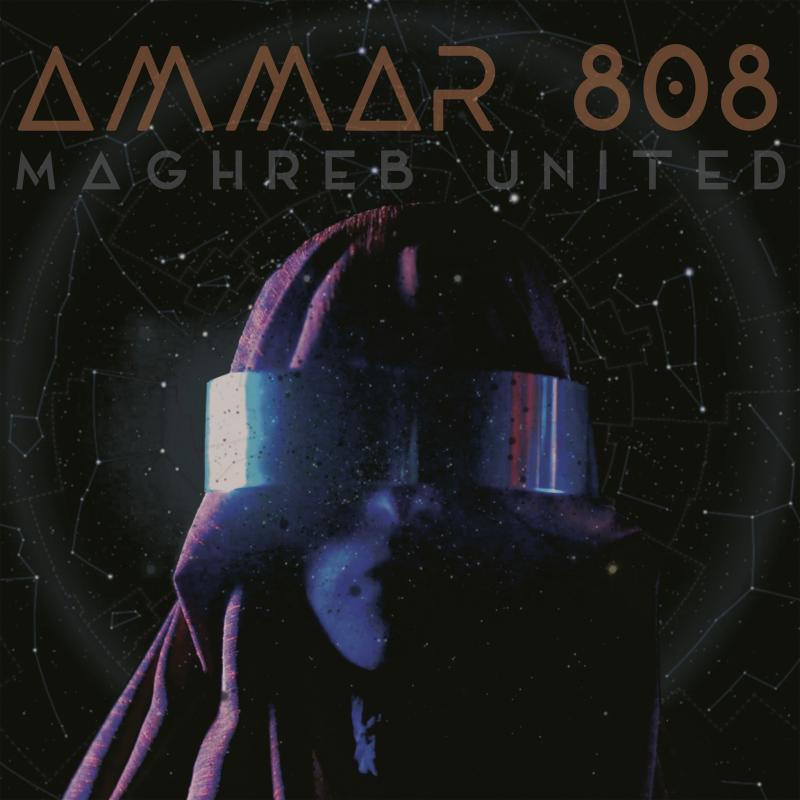 Take a trip with AMMAR 808
Hot in the burning footsteps of Bargou 08, last year's subtle but daring mix of traditional Tunisian sounds and electronic beats and textures, Sofyann Ben Youssef launches a new project under the name of AMMAR 808, Maghreb United.
There is a great deal more fire and confidence in this new album, which plunges deeper into the rich sonic universe of the
Maghreb
while taking a few more risks with the contemporary electronic and rock elements that are deftly combined to create a beguiling whole.
Traditional popular music from the Maghreb works with distortion – the snare on the bendir frame drum, the ear-splitting clatter of the krakebs, much used by the Gnaoua fraternities. The reedy rasp and curlicue riffs of the qasba and the piercing urgency of the high-ptiched ghaita, the melisma of wailing and criss-crossing vocals – all of them create a kind of disorientation that messes with your mind. This music is the result of centuries of healing work, and the unhinging of rational or everyday thought is part of the magic. Electronic and digital sounds allow for the creative exploration of microtones, sound-bending and tonal deconstruction, and the combination with traditional North African works beautifully.
Similar cross-over experiments started years ago with Morocco's ground-breaking group Nass El Ghiwane in the 1970s, and a couple of decades later with Rachid Taha's punk rock-inflected exploration of the chaabi song repertoire. The sophistication evident in AMMAR 808 is something else. This is an album full of excitement and fury, on the edge of the Dionysiac madness that some say originated in Berber trance rituals from the Maghreb. Anyone who enjoys finely crafted music that drives you (pleasantly) crazy will enjoy this album a great deal.
The unhinging of rational or everyday thought is part of the magic
rating
Explore topics
Share this article