Blu-ray: Melville - The Essential Collection |

reviews, news & interviews
Blu-ray: Melville - The Essential Collection
Blu-ray: Melville - The Essential Collection
Jean-Pierre Melville, French master of the 'policier', and more
Tuesday, 26 December 2017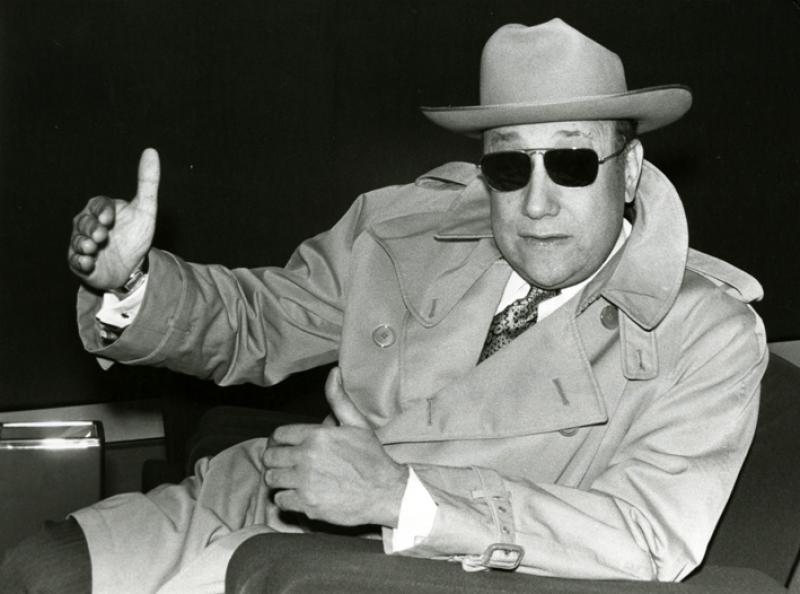 American-styled Gallic director Jean-Pierre Melville
A new box-set to relish, six French cinema classics by a cult director, along with a wealth of fascinating extras on a seventh DVD.
The French film-maker Jean-Pierre Melville belongs to a class of his own: a precursor of the New Wave, an influence on Godard, Louis Malle and others, and a successor to French film
noir
directors such as Pierre Chenal and Edmond T Gréville.
He is most celebrated for stylish thrillers in which archetypal gangsters and lawmen are pitted against each other in a complex duel that unfolds with the tragic predictability of classical Greek drama. These films are often as slow-moving as Robert Bresson, tortuously plotted, and shot through with moral ambiguity as well as displays of anti-heroism tainted by betrayal and duplicity. Melville's masterpieces include Le Doulos, featuring a ruthless police informer, played to perfection by Jean-Paul Belmondo, or Bob le flambeur, one of the first French films to rely on handheld camera-work and moody location shooting, and Le Cercle Rouge with a star-studded cast that includes Alain Delon as an English ex-con, Yves Montand and Gian-Maria Volonté.
Like many French film-makers, Melville – who had borrowed his name while fighting in the résistance from the author of Moby Dick – was influenced by Hollywood, not least by William Wyler and John Huston. The appeal of his work comes in part from the seductive fantasy world (strangely but appealingly mid-Atlantic) he created: with quintessentially Gallic characters who wear hats and raincoats straight out of a cartoon Raymond Chandler universe. Melville was something of an automobile fetishist. Many of the bad men's cars are big American saloons with space-age tailfins, that sail around with sinister grace, while the cops often drive the equally stylish Citroën DS19. There are recurring scenes in bars with elaborate floor-shows, proto-bunny girls and pole dancers, and cool jazz bands, a backdrop to the disenchanted drama that takes place in this underworld of pimps, executioners, robbers and cops.
These are the films that have made Melville a cult director. It's disappointing that two of the best of this genre, Le samouraï and Le deuxième souffle are not included in the box-set. But two of his masterpieces in other genres are: L'armée des ombres, a gripping account of the French resistance with Lino Ventura and Simone Signoret in particularly fine form, and Léon Morin, prêtre, another wartime drama, which pits a communist atheist, in full spiritual crisis, magnificently played by Emmanuelle Riva, against Belmondo, unusually cast as a totally engaged young priest. This tale of repressed sexuality and liberation theology is surprisingly similar in feel to Melville's film policiers, dramas that explore in fine and ambiguous detail the difficulty and perhaps impossibility of unequivocal ethical behaviour. This malaise, mixed with a touch of melancholy, gives Melville a quality of greatness, and an undisputed place in the history of French cinema.
He is most celebrated for stylish thrillers in which archetypal gangsters and lawmen are pitted against each other
rating
Share this article