Ben Affleck: from Bennifer to Renaissance Man |

reviews, news & interviews
Ben Affleck: from Bennifer to Renaissance Man
Ben Affleck: from Bennifer to Renaissance Man
How the Academy learned to love the multi-skilled actor all over again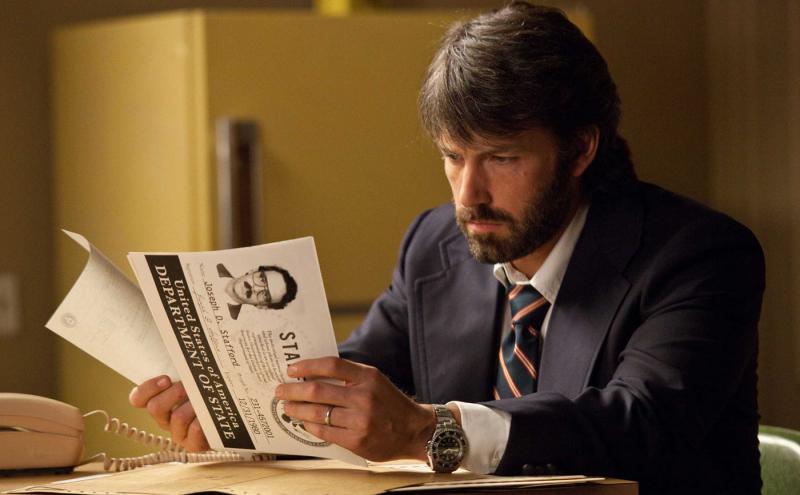 Affleck as CIA man Tony Mendez in 'Argo', planning a getaway from the Ayatollah's Iran
"There are no second acts in American lives," said F Scott Fitzgerald, but he had failed to include Ben Affleck in his calculations. "This is a second act for me," announced Affleck, as he collected the Best Director award for his work on Argo at the recent BAFTAs in London, "and you're giving me that and this industry has given me that.
I want to dedicate this to anyone else trying to get their second act - you can do it!"
Stirring stuff. With Argo storming on to collect the Oscar for Best Film, the culmination of a brilliant streak of accolades from the Golden Globes, Screen Actors Guild and BFCA Critics' Choice Awards in addition to the aforementioned BAFTA-rapture, it's suddenly difficult to believe that not many years ago, Affleck was enduring a rocky period of flop movies and ill-advised career choices. Indeed, despite his dazzling arrival on Hollywood's main stage with Good Will Hunting in 1997, his very survival in the industry was under threat.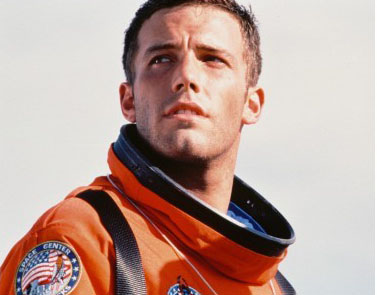 In the late Nineties, Affleck was the man most likely to. He delivered solid turns in Shakespeare in Love and the absurd but enjoyable earth-in-peril yarn Armageddon (pictured right), and even emerged unscathed from playing an angel (uh-oh) in Kevin Smith's Dogma. But then he seemed to stall at the crossroads. While the likes of Bounce (2000), an aircrash romance which reunited Affleck with ex-girlfriend Gwyneth Paltrow, or the Memento-lite sci-fi drama Paycheck (2003) were just average, Michael Bay's megabloat World War Two fantasy Pearl Harbor (2001) was flayed alive by critics and starring in it left a question mark over Affleck's judgment, even if it did gross $200m.
The hits kept on not coming. Jersey Girl (2004), where Affleck again teamed with Kevin Smith (whose indie flicks Mallrats and Chasing Amy had given him a crucial early leg-up), was an ill-advised foray into sugary melodrama and bombed disastrously. Which might not have been so bad if Jersey Girl hadn't arrived in the wake of Affleck's appearance in the Mob caper Gigli, a catastrophe of almost Ishtar-esque proportions. The damage was amplified when Affleck hooked up romantically with his co-star Jennifer Lopez to form "Bennifer" (Affleck and Lopez pictured below), an irresistible punchbag for comedians and cynical tabloid hacks. Affleck later admitted that his appearance in the video for Lopez's song "Jenny from the Block", in which he massaged the bikini-clad singer with sun-tan oil, was "a big regret".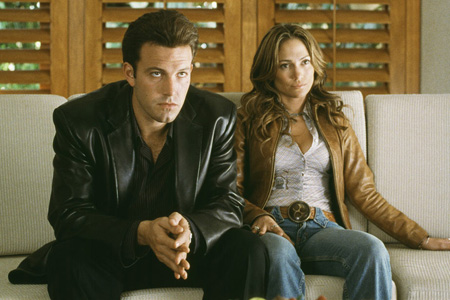 Career declines in movieland, once under way, are notoriously difficult to arrest. This is because it's usually not just one atrocious film that does it, but a fateful streak of failures which seems to feed on itself. As Joe Queenan wrote in the Guardian: "While it is true that Ben Affleck's official collapse as a movie star ... was written in stone after the stupendously awful Jersey Girl and Gigli were released a few years back, the process of career atrophy had already begun with his jarring performance as a blind and somewhat silly superhero in Daredevil."
True, the latter wasn't very good, but with the gift of even more hindsight (Queenan wrote this in 2007) we might view the Daredevil experience in a different light, since this was where Ben started getting close to his co-star Jennifer Garner, whom he subsequently married. And is still married to, apparently happily and mutually fulfillingly (with the obvious caveat that even seemingly rock-solid Hollywood marriages have an extraordinary propensity for ending up like that cake that Jimmy Webb left out in the rain). But it's surely an auspicious omen that nobody calls them Bennifer.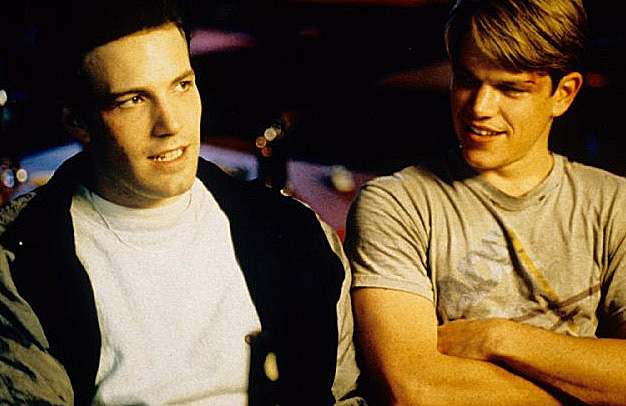 Having duly donned sackcloth and ashes for writing Affleck off so cavalierly, we can appreciate now that it's his gift for multi-skilling which has proved to be his saving grace. This wasn't apparent in the early years of his career, when he appeared to audiences merely as another aspiring young and good-looking leading man ("tall and handsome in a meat-eating sort of way," as movie website Rotten Tomatoes puts it).
He was born in Berkeley, California in August 1972, the son of schoolteacher Christine and drug counsellor/social worker/writer/actor Timothy. His parents divorced in 1984, though not before the family had moved to Cambridge, Massachusetts, where eight-year-old Ben met 10-year-old Matt Damon, who lived a couple of streets away. Ben began cutting his acting teeth as an adolescent, appearing in the PBS children's TV series The Voyage of the Mimi (about an exploration vessel taking a census of humpback whales), and made the jump to movies with an appearance in Richard Linklater's high school romp Dazed and Confused (1993). He soon graduated to working with Kevin Smith.
However, it was the Matt Damon connection that allowed Affleck to put down a marker as a potential significant talent. The pair's feat in writing and starring in Good Will Hunting (pictured above), with Damon as a conflicted working-class genius and Affleck as his drinking buddy, was the stuff of Tinseltown fantasy. Affleck's delirious acceptance speech for the screenwriting Oscar he shared with Damon became one of those showreel moments, though, as he admits himself, the prize came a little too early. "I was here 15 years ago or something and I had no idea what I was doing," he told the Academy audience at the 2013 Oscars, as he clung to the Best Picture statuette for Argo. "I stood out here in front of you all and was really just a kid. I went out and I never thought I would be back here."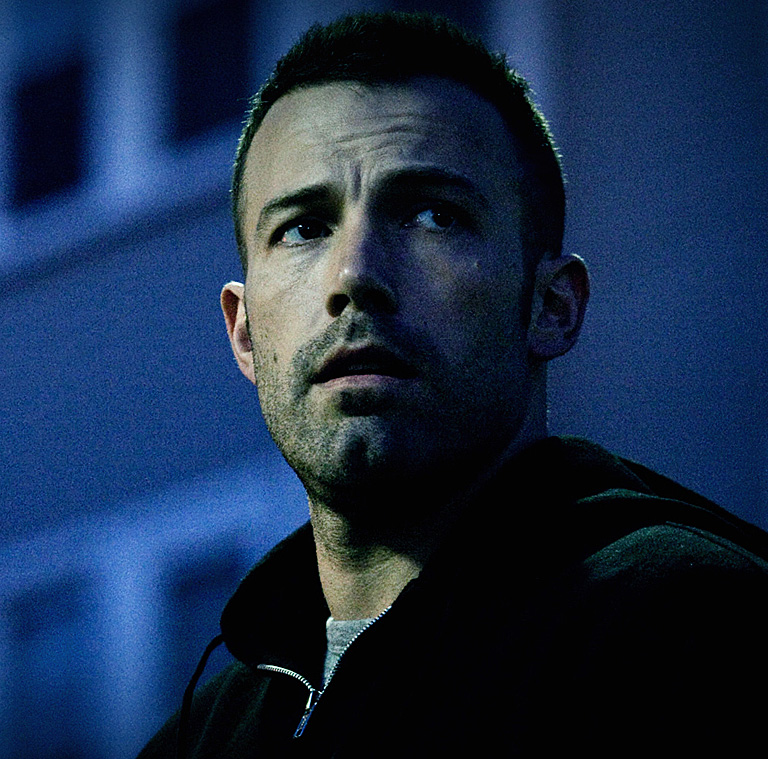 As we have seen, there would be detours, false trails and a near-death experience along the way, but he reached a significant milestone when he made his feature film directing debut with Gone Baby Gone (2007), for which he also co-wrote the screenplay (adapted from the novel by Dennis Lehane, the movie-friendly writer who also wrote Mystic River and Shutter Island). The story was about a pair of investigators tracking down an abducted child, one of them - Patrick Kenzie - played by Ben's younger brother Casey. A critical and commercial success, the film gained an extra layer of poignancy in the UK when its release was delayed by six months in the wake of the disappearance of three-year-old Madeleine McCann.
Affleck was maturing as an actor too, judging by his role as compromised Congressman Stephen Collins in the movie version of State of Play. Affleck gave the character a sober gravitas that his 20-something self could never have managed, achieving that rare feat of making the audience feel sympathy for a politician.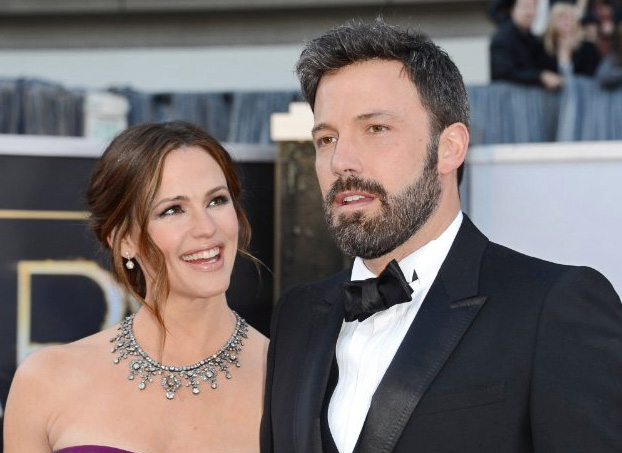 All the pieces of the Affleck jigsaw fell into place when he co-wrote, directed and starred in The Town (2010). This was both a pulsatingly tense heist movie as Doug MacRay (pictured above) and his gang worked their way up to robbing the Boston Red Sox HQ at Fenway Park, and an absorbing portrait of the city's hard-boiled Charlestown district, where armed robbery is an inbred hereditary pursuit. Affleck won accolades for all aspects of his work, and The Town incidentally earned Jeremy Renner an Academy Award nomination for Best Supporting Actor (Mr & Mrs Affleck, pictured above).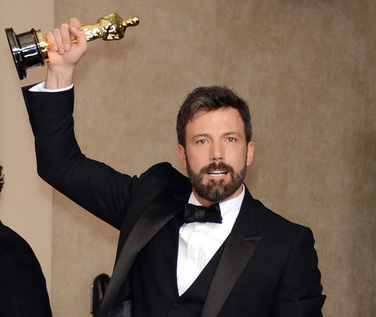 It's hard to beat the encomium delivered by Harold Matzner, Chairman of the Palm Springs International Film Festival, on delivering the 2011 Chairman's Award to Affleck: "If there is truly a renaissance man in today's cinema, it's Ben Affleck. He has distinguished himself as a premier writer and director, as well as an actor with a broad-ranging and impressive filmography."
Full-scale Academy approbation duly arrived when Affleck followed up with Argo, though you have to wonder how much the film's acerbic yet celebratory take on the inner workings of Hollywood helped schmooze its path to victory. But clearly, the "kid" has studied hard and learned his lessons well.
Career declines in movieland, once under way, are notoriously difficult to arrest
Explore topics
Share this article