Argo |

reviews, news & interviews
Argo
Argo
Ben Affleck's sideways account of Iranian hostage crisis is one of this year's must-see films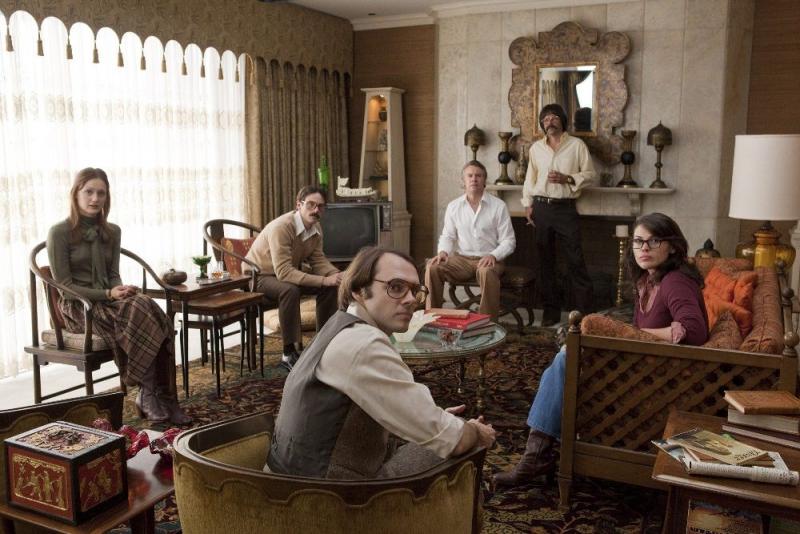 Unmissable movie-making in Ben Affleck's third feature
No one can resist a story based on declassified truth and in Argo's case, no one should. The broad strokes of this so-ridiculous-it-must-be-true tale involve six American hostages who escape the siege of the Iranian Embassy in 1979. They hole up at the Canadian ambassador's house while the Iranian military are slowly discovering that some of their hostages are missing and the American government is trying all sorts of idiotic plans to get these hostages back.
It's a pincer movement heading straight for our hapless hostage heroes.
The third of director Ben Affleck's films is, so far, the best story he's told since Good Will Hunting. With terrific period detail, identikit-matching actor to real character and a denouement that really will have you clawing the person next to you, this film not only deserves your money, it also deserves an Oscar. It is that good. With Argo, you get funny, human, believable, ridiculous, pacey and heartwarming all in one film.
Bodies of collaborators are hanging, lynched, from cranes throughout the streets of the city: this is no laughing matter
Ostensibly a political thriller, Argo is the name of the film script top spy Tony Mendez (Affleck) is pretending to make. Getting the six hostages out by making a fake film is the CIA's "best bad idea". Mendez teams up with Hollywood types John Chambers (John Goodman), makeup artist extraordinaire, and veteran producer Lester Siegel (Alan Arkin, even more godlike than usual) to give the project credibility. The scene where Arkin negotiates for the script is one of 2012's high points for knockout dialogue.
Two months later, as the Iranians suspect the six missing people are being sheltered somewhere, Mendez comes to the hostages at the Canadian embassy where he teaches them how to convincingly portray a Canadian film production team - "the Hollywood Option".
With terrific lines such as, "We had suicide missions in the Army that had better odds than this," the screenplay by Chris Terrio keeps the pressure on, ON, ON. Seriously, bring someone you like to this film because by the end of it, you'll be all over them with anxiety: will they make it out? Who's going to goof up? Who's going to die? Who's going to snitch? Bodies of collaborators are hanging, lynched, from cranes throughout the streets of the city: this is no laughing matter.
And yet, to Affleck's credit, it is. This true story is truly absurd, but less so when you consider the other options involved bicycles and snow. Argo is, however, entertainment and not documentary: the beauty of this story is that all the great elements of are there - they just so happen to be based in reality.
Affleck's sense of period, of pace, of space and of laughs mesh nicely. Everything from the wardrobe to the old phones and mimeograph machines will either bring a sense of nostalgia or a pang of retro-wonder. The cinematography by Rodrigo Prieto captures that Seventies avocado-and-harvest coloration almost too well.
There is a lengthy and loud prologue for anyone who doesn't remember the Iran Hostage Crisis, made more immediate with generous use of actual footage. By the end credits, we are treated to pictures of the actors and the real characters they portray - and in many cases, you can hardly tell them apart. Argo is one of this year's must-see films which, unlike most, is tremendous entertainment.