Catherine Ringer: Life After Les Rita Mitsouko |

reviews, news & interviews
Catherine Ringer: Life After Les Rita Mitsouko
Catherine Ringer: Life After Les Rita Mitsouko
The French star talks about her first solo album, the loss of partner Fred Chichin and music as a meal
Tuesday, 29 November 2011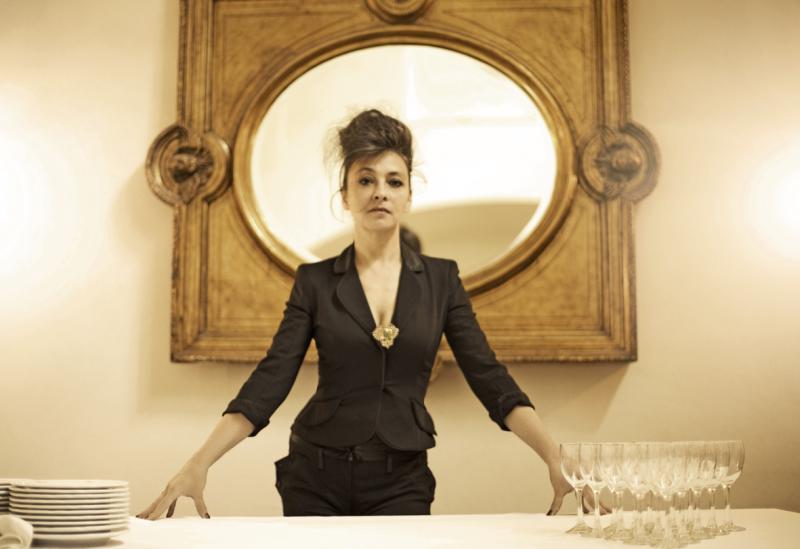 Catherine Ringer: about to serve some sweet stuff, then something spicy
Asked what attracted her to the music of South America, Catherine Ringer says, "C'est comme ça. Boom-ta-ta-boom, ta-ta-boom, ta-ta-boom-da boom, boom-da-da-boom." She begins singing. "Boom-da-boom-da-boom, doo-doo-da-doo. It's the rhythm of rock'n'roll," she concludes. Ringer still exudes the spontaneity that defined Les Rita Mitsouko, whose first French hit, "Marcia Baïla", was fuelled by Latin rhythms.
Yet now, she's on her own, in London promoting her first solo album,
Ring n' Roll
, released here this week. Her partner Fred Chichin died in November 2007.
He's gone, but Ringer says, "There were two in the team, but now I am one and a half. I feel Fred there, in the way of working, the way of doing things. Life is continuing. I feel free."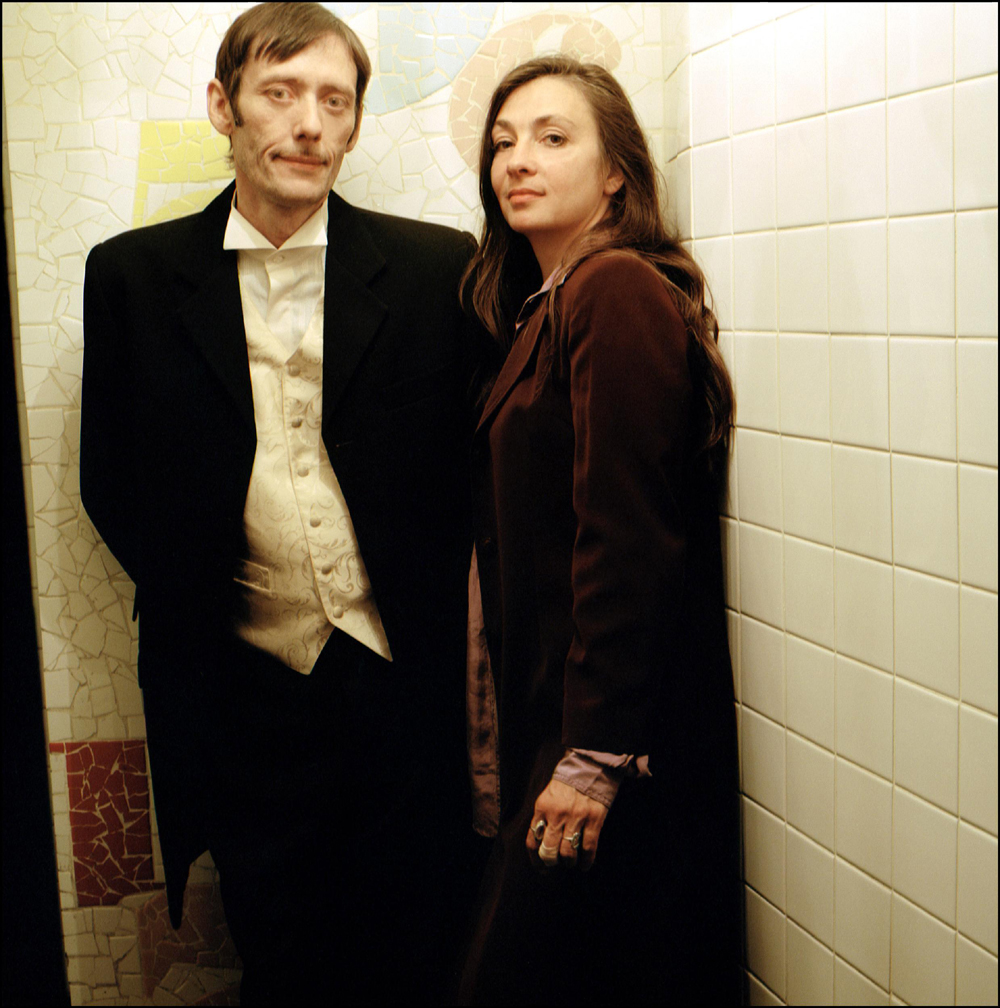 When Chichin died, Les Rita Mitsouko were touring, promoting what would be their final album, Variéty (pictured right, Les Rita Mitsouko in 2007). "I continued while he was sick," she recalls. "He told me to continue to tour. He said continue, while I'm getting better. But he didn't get better. Three months later, I continued the tour, not to stay alone. I think he would have been proud, continuing what we were doing. I don't know if I had died rather than him, if he would have taken another singer? Like AC/DC."
Les Rita Mitsouko always did the unexpected, and confounded expectations. But they never broke through over here on the back of their mid-Eighties rise in France. Possibly because they seemed too hyper-real, too stylised. Perhaps they were too Gallic. Maybe there was too much going on at once musically. Now, of course, music that picks from everywhere and anything is commonplace.
"The world is not so big now," contends Ringer. "When I was a kid my father was listening to short-wave radio. All night he was listening to China, Africa. Arabian music. I loved South American flutes and played flute since I was four years old. I don't feel like I liked only that, or this. A lot of people are like that now as we can touch so many things. I've always been a fan of [Egypt's] Oum Kalthoum, I'm in love with her voice. My cousin had an album by [Argentine/Chilian flute-guitar quintet] Los Calchakis. Music from movies too, Nino Rota. When I was a kid I was also listening to Callas, The Beatles and Bob Dylan."
She didn't reject the music of France though. "I loved Trenet, Georges Brassens, Edith Piaf. I didn't rebel against that at all. When I was a kid [French pop girl] Sheila had a nice voice. She was singing, in French, a lot of famous songs from America, so we knew them that way which was cool. I liked some Sylvie Vartan songs. I didn't like Claude François too much, I didn't like the girls that sang around him and his voice. Now when I listen to it I feel the taste of the past, but at the time I didn't like it. Now, I'm grown up."
Watch the video for Les Rita Mitsouko's first hit, "Marcia Baïla"
Before Les Rita Mitsuoko she was exploring, finding out how to express herself. "My beginning was in experimental theatre, very bizarre. It was not Mary Poppins. I spent three years with that – experimental singing. The musicians didn't want any kind of normal voices: ooh – aooh, shouting. I've always loved dancing, but never appeared professionally. I didn't know exactly what I was going to do. I was experimenting with many things in that period, even appearing in porno films. I was with a guy who was a… a pervert. He was older than me and took me in that style of things. I tried to do my best in that, too. Yes, it was weird."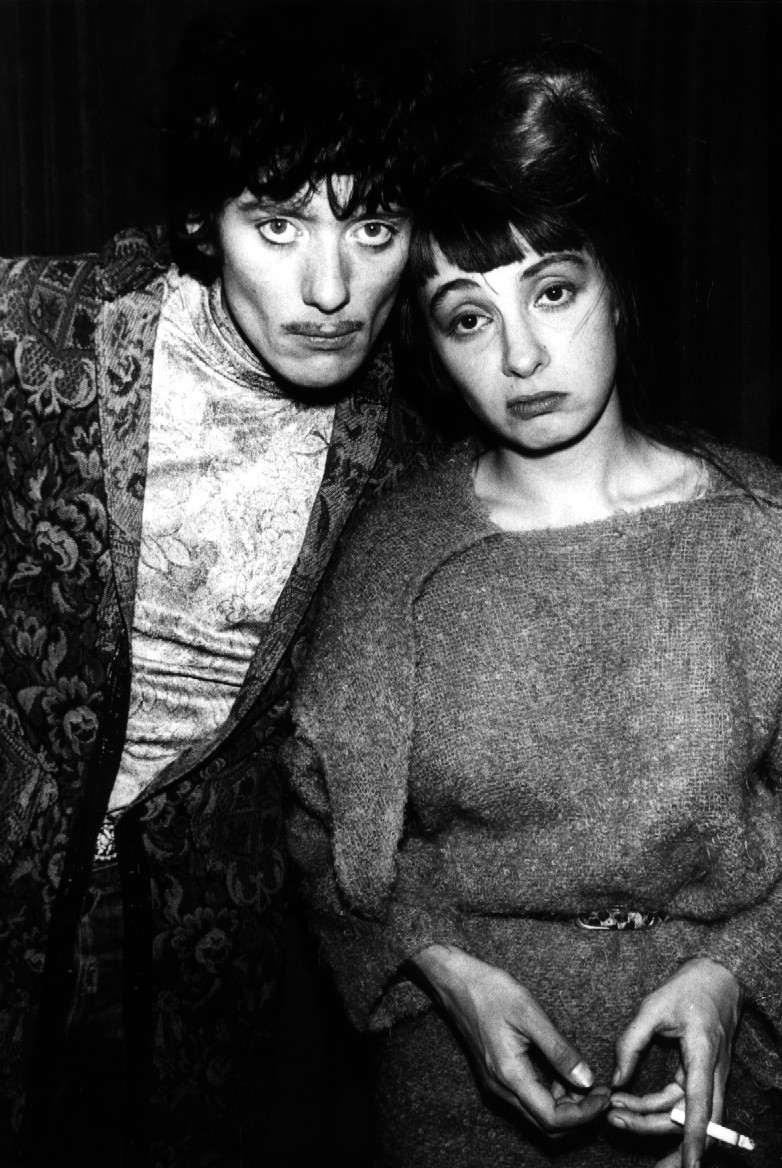 But it was meeting Fred Chichin in 1979 that gave Ringer the right vehicle (pictured left, Les Rita Mitsouko at their dawn). "I met Fred and entered the rock'n'roll circus," she laughs. "The rock people were like: she's not a real rocker. She's not a blues singer. I sang easy-listening tracks that I loved. I didn't have their way to wear the clothes."
Although Les Rita Mitsouko's impact was largely limited to France, they did attract admirers from elsewhere. System of a Down's Serj Tankian sang on Variéty. Iggy Pop also sang with Les Rita Mitsouko on 1993's Système D album. Sparks were fans and recorded and played live with them. Two Les Rita Mitsouko albums were produced by Bolan/Bowie collaborator Tony Visconti.
"We wanted to go around the world," explains Ringer. "We were listening to music from all around the world. Especially your music. American, too. We wanted to be in the pop area like international artists, but we didn't get that. It's often DJs who took us into the international area, but it's not an obsession. If the music is useful for people, they take it. If they don't need it, that's it. To have the quality of working with Tony Visconti, it's like if you go to an Italian tailor, it's a choice of quality. Iggy we met via a French producer who wanted us to meet him. With Serj Tankian I heard him and loved his voice. For Sparks we were touring in the Eighties in the States and they knew us as they are aficionados of what's in France, so they went to our show and we had a good surprise to meet them after the show congratulating us, and asking if we wanted to do something together."
On the self-produced Ring n' Roll, Ringer has continued going around the world. "I wanted to work with [Wu-Tang Clan's] RZA, so I went to Los Angeles. I had this song we were working on, where I say don't take your guitar tonight, have me instead. I wanted a guitar answering, like it was singing. I spoke about that to RZA and he asked [Red Hot Chili Peppers'] John Frusciante to play. I was happy."
Watch the video for "Pardon", Ring n' Roll's first single
She admits that after Chichin's death, "I wasn't sure I was going to make an album. I had stopped, not even singing in the shower any more. I worked in my studio mostly alone, sometimes with other people. I wasn't nervous, but I wasn't sure. When I had 10 songs I thought, hey, I have something."
Part of that something is the way she's sequenced the album, a soft track followed by a hard one, a fast one by a slow one. "It's a contrast," she says. "From one ambience to another. Like travel or a meal. Some sweet stuff, then something spicy, salt and pepper. Different kinds of food. I made the album my way."
Ring n' Roll's last-but-one song is the affecting "Mahler", where Ringer sings over Mahler's Fifth Symphony of Chichin's face, his hands, him holding her and the loss. "I wanted to do something about Fred for me and the audience, mourning. I tried to make some music and couldn't. Speaking about Fred and doing music without him – I couldn't do it. I was listening to this symphony and the words came on their own. He's a presence. But he's absent."
Watch Cathernie Ringer perform Ring n' Roll's "Mahler"

If I had died rather than Fred, would he have taken another singer for Les Rita Mitsouko? Like AC/DC
Share this article