theartdesk on Vinyl Lockdown Special 2: Luke Haines, Finnish jazz, cosmic country, blues and more |

reviews, news & interviews
theartdesk on Vinyl Lockdown Special 2: Luke Haines, Finnish jazz, cosmic country, blues and more
theartdesk on Vinyl Lockdown Special 2: Luke Haines, Finnish jazz, cosmic country, blues and more
Second edition of our stay-in-and-work-that-record-player selections
And the music turns and turns...
Welcome to the second of our lockdown specials. It's a small but vital dip into what's new on plastic. Other than that, theartsdesk on Vinyl wishes you well in these strange times. Stay at home, play records, turn up the volume.
Various Cadence Revolution 1973-1981: Disques International Vol. 2 (Strut)
Welcome second volume of Strut Records' carefully collated history of Guadeloupe's Disques Debs International, "the longest-running and most prolific label to have come out of the Francophone Caribbean". It follows An Island Story: Biguine, Afro-Latin & Musique Antillaise 1960-1972 which theartsdesk on Vinyl reviewed back in 2018 and this time round it's easier to hear the flavours bleeding in from New York salsa kingpins Fania Records, as well as, more generally, Western pop. Cadence is the umbrella name for a dancefloor style in this part of the Caribbean, a term derived from Haitian music. Abasolutely ripe with sunshine, percussion and rhythm, some cuts have a sassy ska-ish drive, notably "Music Passe Partout" by Les Rapaces, but most of the material here is a geographically specific take on meringue, built to move feet and hips. During the time period covered Henri Debs' label was moving into the album market, giving bands such Les Vikings and Galaxy room to lay explore their sound. The result is a rich cross section of music which dips into reggae but is mainly just gorgeous Latin-soaked good cheer: if you want a flavour, check out the superb and aptly named "Good Trip" by H.W.T. Band. Comes on double with a detailed 12" x 24" photo/info insert.
Timo Lassy with Ricky Tick Big Band Brass Big Brass: Live at Savoy Theatre Helsinki (Diamond T/Membran)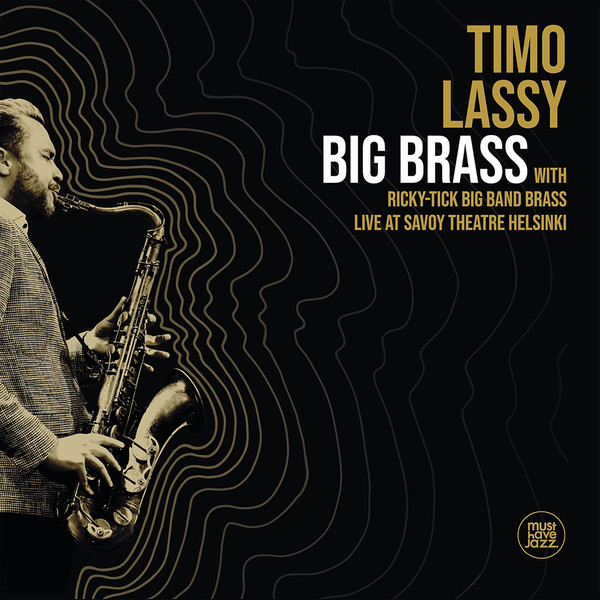 Celebrating a decade together with his band, successful Finnish jazz saxophonist releases the best of a two night stand in Helsinki. Arriving on double in photo/info gatefold, the nine song set uses swing-ish big band brass as an approachable backdrop to his own solos and those of his band. These range from bebop challenge to delicious mellow muted trumpet on "Waltz Unsolved". The highlight is the quarter hour long version of Lassy's defining debut single "African Rumble", with a virtuosic bass riff intro, but the whole album is palatable, even smooth and sweet, with the climactic "Sweet Spot" showcasing as much in common with Benny Goodman as it does with Charlie Parker. Scandinavian jazz once again showing it is the equal of London's thriving scene.
Leverton Fox Megascopz/I Am Zebra (Not Applicable)
There is little clue on the sleeve what this 12" single is. The scrawled screen-printed graphics by Berlin-based film-maker and artist Joji Koyama intrigues but does not explain. Nor does the contents, an exercise in abstraction redolent of bananas early '00s San Diego art label Accretions, which means to say it's not freak-out music, so much as an experimental exercise is shuffling effects. In amongst the Café OTO clatter and whir and synth wibble are faint traces of jazz, very faint, but this is one for the staunchly anti-pop brigade: pure avant garde-ism
Honey Harper Starmaker (ATO/PIAS)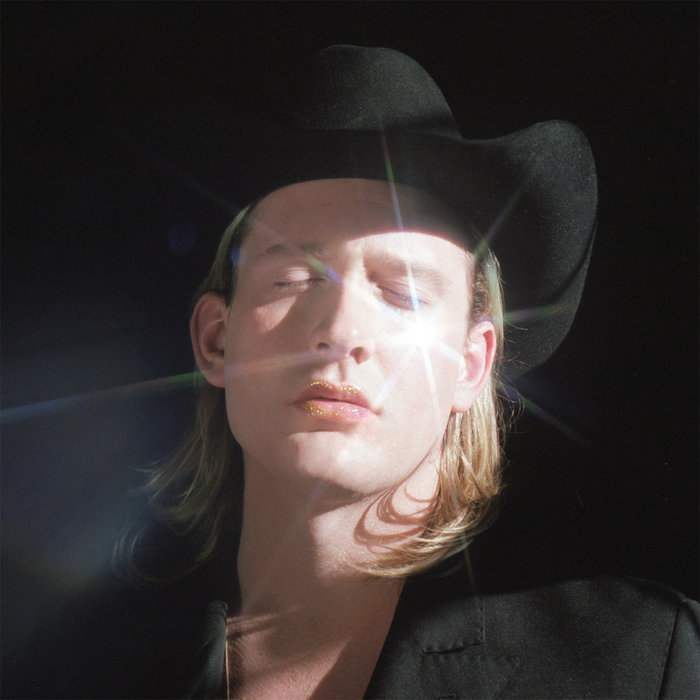 Atlanta musician William Fussell has tried on a few hats over the years before finding that a Stetson fitted him best. His work with alt-rockers Mood Rings achieved some profile but since his move to London five years ago he's been exploring various options, notably his strange-pop Promise Keeper persona. The debut album from Honey Harper, however, doesn't feel like the stop on a journey so much as the end of it. He has filleted country music, losing trad Americana but retaining a longing sense of romance on a set of steel guitar-tinted smoothery dipped in chill-out vibes. Arriving with a 12" x 36" poster of Honey Harper, backed by a lyric sheet, this album on transparent vinyl is vaguely narcotic in tone – there's something of Air about it – but adheres to enough original country feeling to also recall Gram Parsons. Sweet and hazy.
Luke Haines & Peter Buck Beat Poetry for Survivalists (Cherry Red)
Good old Cherry Red Records. Born of post-punk, the label retains enough of that spirit to stand by one of England's most prolific and wordy indie doyens. This time – due, apparently, to REM's guitar-player buying a Haines painting of Lou Reed for £99 – he is paired with Peter Buck, a man with a long Anglophile history of enjoying musical outsiders such as Nikki Sudden and Roby Hitchcock. Beat Poetry for Survivalists is an enjoyable indulgence. Haines' dense half-spoken, semi-comic lyrics are rammed to the gills with cultural references, from the Enfield Haunting to the rock band Kiss. Buck's guitar is at the heart of the rock band backing, ranging from adequate accompaniment to genuinely memorable tunes such as the catchy garage-ish "Witch Tariff". Comes in art/indie sleeve featuring descriptions of the songs such as, for the number "Andy Warhol Was Not Kind"; "Neither was Pol Pot or Kurt Weill. Just because you have planning permission it doesn't mean you are righteous." It's another stop on the continuing mind-journey of a man whose constant raking over pop culture's backwaters remains entertaining.
Early James Singing For My Supper (Nonesuch/Easy Eye Sound)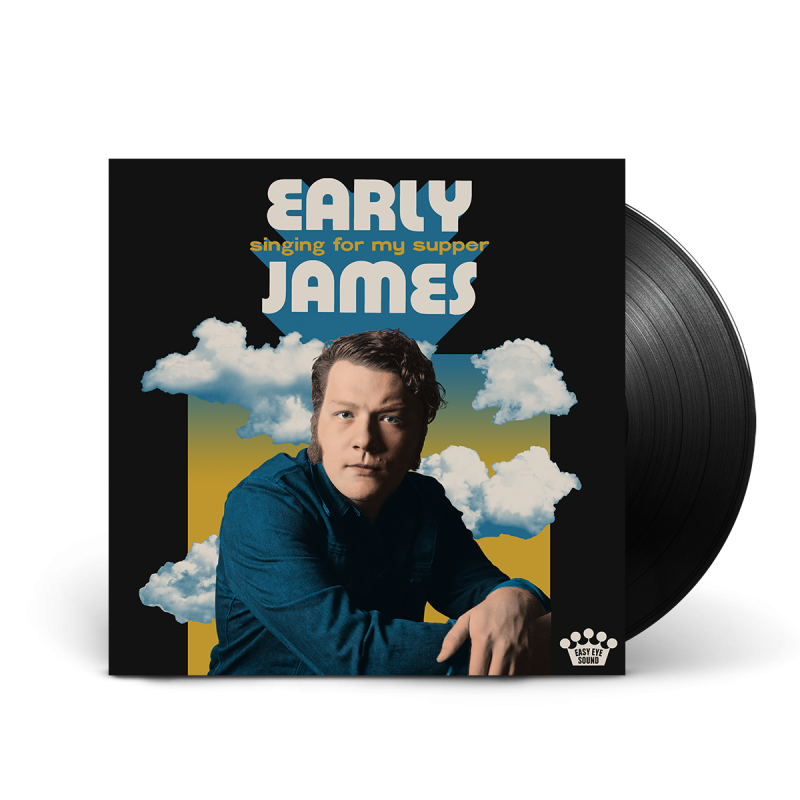 Debut album from Alabama blues-rocker Frederick James Mullis Jr AKA Early James, produced by the Black Keys' Dan Auerbach, an expert in this area. It sounds great, relaxed, lyrically confident ("Well, I guess it's all been said and did before/Old semantics, second hand lines galore/He said, she said/Don't know what to say anymore"), with phat clean production that forefronts Mullis's vocals while laying out a sassy upmarket bar blues behind him. Polished yet retro, it's easy to imagine Early James on festival bills (when there are festival bills again!), whether laying down entry level jollities such as "Easter Eggs" or on the much more appealing swampy blues of cuts such as "It Doesn't Matter Now" and "Blue Pills Blues". You could imagine David Lynch being drawn towards the best of this material, while the ghost of the late great Harry Dean Stanton sits wistfully beside him. Comes with photo/lyric insert.
We welcome any and all vinyl for review. Please hit thomash.green@theartsdesk.com for a postal address.
You could imagine David Lynch being drawn towards this material, while the ghost of the late, great Harry Dean Stanton sits wistfully beside him
Share this article