Isolation Song Contest review - a fun alternative to Eurovision |

reviews, news & interviews
Isolation Song Contest review - a fun alternative to Eurovision
Isolation Song Contest review - a fun alternative to Eurovision
Real thing is cancelled but comics come up trumps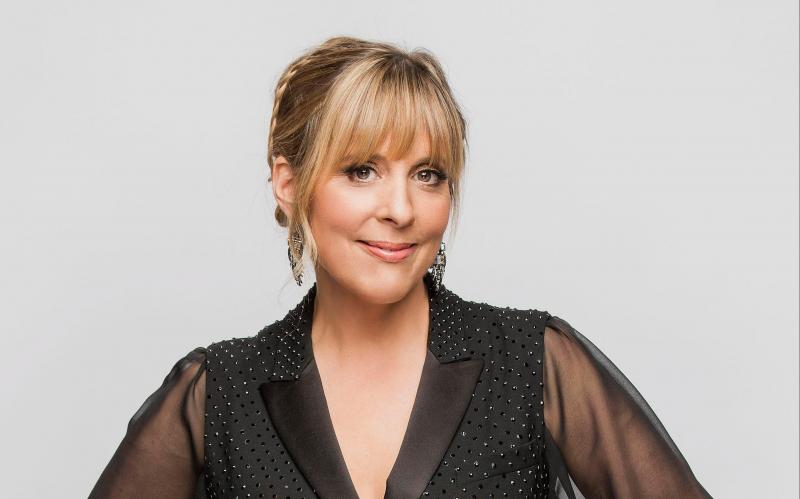 Mel Giedroyc wrote and performed Italy's entry, a fizzy Europop number
Of all the disappointments the lockdown has brought, great among them is the cancelled Eurovision Song Contest, which was due to be held in Rotterdam later this month. And while there are bigger concerns at the moment than a light entertainment programme, the Isolation Song Contest reminded us that community, the arts and a sense of humour will help to get us through.
It was the brainchild of comic Tom Taylor, who persuaded friends from comedy, music and drag to take part for free, with donations from viewers going to the Trussell Trust, Crisis and Refuge charities. He randomly assigned 14 countries to the participants and they had a week to come up with an original song and video "which capture the spirit of that nation".
The show – apart from the impressive line-up of contestants – was packed with star names introducing the acts. Among many others, Clare Balding, Sir Cliff Richard, Jason Donovan and Sally Phillips appeared in support, while Eurovision stalwarts Ken Bruce and Graham Norton also made an appearance.
Some acts – Nick Helm (appearing as Niko Helvetin Helm for Finland with "Finnish Me") and Pippa Evans (Germany, with "Wo Ist Meine Frucht?") – gently mocked Eurovision bombast and its occasional weirdness. Drag artist Glamrou (Norway) subtly inserted the kind of soft-diplomacy message about inclusivity the Eurovision has long delivered – in acts such as 2014 winner Conchita Wurst – with "A Town Called Hell", stuffed with facts gleaned about Norway from Wikipedia.
Others, such as Måns Zelmerlöw (representing the UK as Benedict Bartholomew), who won Eurovision 2015 for Sweden, went for out-and-out comedy. His ballad "Swings and Roundabouts" – complete with a video where the singer was, yes, on a swing – spoofed many you will have seen on Eurovision over the years. Meanwhile, Mel Giedroyc (appearing as a very bronzed Melania for Italy) sang in Italian and English with a fizzy Europop "Non Vedo l'Ora", about how much she misses her cleaner during lockdown because her nails are getting wrecked keeping the house spick and span.
But the musical treat of the night – which ended the show – was from Neil Hannon, who sang for Spain as Eduardo Maldonado Castellano de la Cruz, with his Spanish/English composition "Te Amo España". It had the lyrical gymnastics we are used to in his output; "Julio Iglesias/ Taught me all these phrases" in a song about travelling to a country he loves after the lockdown lifts. It was – not for the first time in a show produced with so much affection for the real thing – a genuinely emotional moment.
It was huge fun, and kudos to everyone involved for producing material – in such quick turnaround – that in several cases wouldn't be out of place in the real thing. Talking of which, the organisers of the official version will broadcast Eurovision, Europe Shine a Light, honouring all 41 participating songs in a non-competitive format, on 16 May, the date Eurovision should have been broadcast. You can vote for your favourite Isolation Song Contest entry until 22 May, and please chuck in a donation if you can; the results are announced 23 May.
Isolation Song Contest is at isolationsongcontest.com
Read more new music on theartsdesk
Read more comedy on theartsdesk