CD: The Albion Christmas Band - Under the Christmas Tree |

reviews, news & interviews
CD: The Albion Christmas Band - Under the Christmas Tree
CD: The Albion Christmas Band - Under the Christmas Tree
As traditional as turkey with all the trimmings
Wednesday, 05 December 2018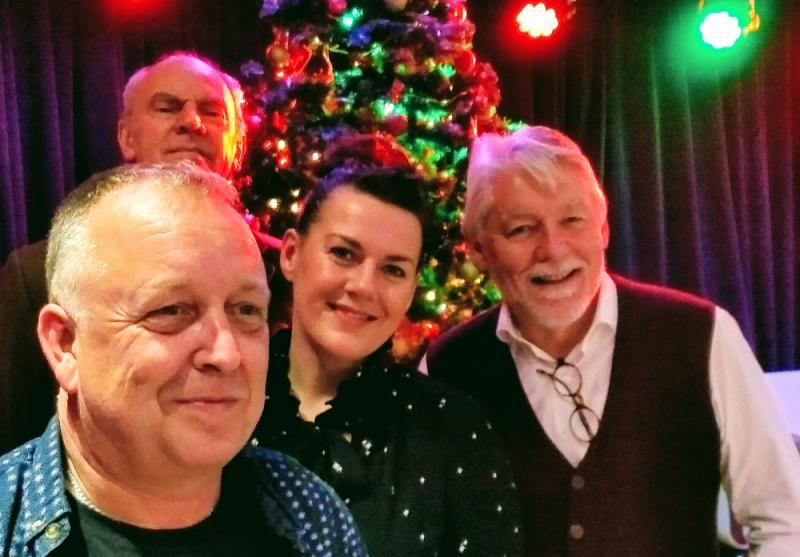 Midwinter, though it's far from bleak
The Albion Christmas Band is as much of a fixture as Yuletide itself and their tour runs right through till Christmas – and of course there's an album, Under the Christmas Tree. Specially formed for the festive period and featuring Simon Nicol (Fairport Convention), Kellie While (Albion Band), Simon Care (Edward II) and of course Ashley Hutchings, it's a journey through Christmas and its tradition
s, with songs, instrumentals and readings. The fiddles and accordion certainly add a warm festive feel of chestnuts roasting on an open fire and all that and all is beautifully played.
It's a long way from the sort of bastardised Christmas crap piped into every supermarket and by and large rather pleasing, though there are moments when it feels a bit cloying, like a Poundland plum pudding. But there are also moments of simple beauty: Kellie While's voice on an unadorned "In the Bleak Midwinter", the classiest of all carols, thanks to Christina Rosetti and Gustav Holst, and recorded at one of Bob Harris's Under the Apple Tree Sessions. So too Hutchings narration that follows, a memory of Morris Men on Christmas morn which leads into "Little Johnny England", complete with bells and whoops. "Humours Upon the Ice", all drums, drone and penny whistle and visions of a frozen Thames, and the instrumental version of "It Came Upon a Midnight Clear" both make you want to reach for the mead.
The other standouts on this old favourites compilation are Joni Mitchell's "River" (am I alone in liking Mitchell only when her songs are sung by someone else?), Clive Gregson's poignant "Comfort and Joy", and Jackson Browne's "Rebel Jesus". Written for the Chieftains, the song's a Christmas gift that goes on giving, a subtle commentary on our hypocrisy that's even more appropriate now than it was in 1997:

Well we guard our world with locks and guns
And we guard our fine possessions
And once a year when Christmas comes
We give to our relations
And perhaps we give a little to the poor
If the generosity should seize us
But if any one of us should interfere
In the business of why there are poor
They get the same as the rebel Jesus
The Archbishop of Canterbury would agree with Browne's judgment, but the prime minister would surely take issue with it.
It's a long way from the sort of bastardised Christmas crap piped into every supermarket and by and large rather pleasing
rating
Explore topics
Share this article