Album: Liam Gallagher - C'Mon You Know |

reviews, news & interviews
Album: Liam Gallagher - C'Mon You Know
Album: Liam Gallagher - C'Mon You Know
Lots of big-sounding sonic detail but a lack of great songs on the latest from Liam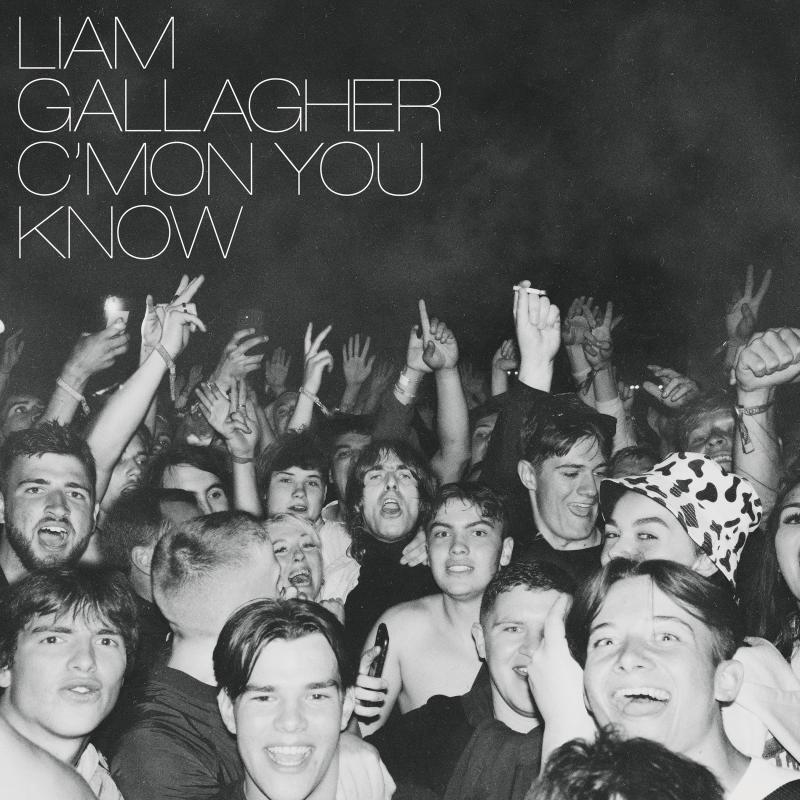 Getting amongst it at one of his shows
While Britpop was a retrogressive media construct, Oasis were a genuine socio-musical phenomenon (albeit also retrogressive!). And at their heart was, of course, Liam Gallagher, bullishly Manc, sneeringly rude and pugnaciously charismatic, a proper rock star, perhaps the last before the oncoming generation of coffee-drinking, fleece-wearing nice-boys-next-door.
He's mellowed with age; the 2019 documentary As It Was revealed a more self-aware, likeable fellow, yet retaining just enough truculent edge. It's a shame that more the latter is not present on his third solo studio album.
Gallagher told The Sunday Times recently that C'mon You Know (a terrible title, incidentally) is "a bit peculiar in places… 80 per cent madness and 20 per cent classic." The truth is, though, that Gallagher's co-writers/producers, notably Greg Kurstin and Andrew Wyatt, have, perhaps, been tasked with creating something "classic" but instead drift into the realms of epic pastiche. Some of the production is more playful than Gallagher's template guitar stomp, but mostly the songwriting simply isn't there to back this up.
The title single is a case in point, an exercise in massiveness over a relentless 1/2 drum pattern. It just grows and grows with Gallagher portentously announcing "I think it's coming home again" and the like (although, admittedly, the lines "I'm sick of acting like I'm tough/C'mon baby give us a hug" do stand out!). But it never really blossoms into anything, just like closer "Oh Sweet Children", a self-conscious Lennon-in-the-Seventies stadium lighter-waver. There are lots like these; expensive-sounding filler.
The touted "peculiar" is often in the drums, electronic rhythms occasionally redolent of Kasabian, as on single "Everything's Electric", one of the better numbers here. The best one, though, is "I'm Free", a dubby post-punk-ish attack with Gallagher snarling about how "You're gonna pay the piper, maaaan." Other likeable cuts include the trip hoppy Stone Roses-ish pop of "Diamond in the Dark" and the filmic, tuneful "Moscow Rules" (nothing to do with contemporary global politics). Overall, though, while the songs on C'mon You Know will be perfectly adequate to wave beer about to at Knebworth this summer between Oasis oldies, I'd put money down that Gallagher's most persuasive solo album – a rawer creature, let's hope – is yet to come.
Below: watch the video for "Everything's Electric" by Liam Gallagher
Gallagher's co-writers/producers have, perhaps, been tasked with creating something 'classic' but instead drift into epic pastiche
rating
Share this article