Album: Le Vent du Nord - 20 Printemps |

reviews, news & interviews
Album: Le Vent du Nord - 20 Printemps
Album: Le Vent du Nord - 20 Printemps
Top-notch musicianship, bracing rhythms
Thursday, 03 February 2022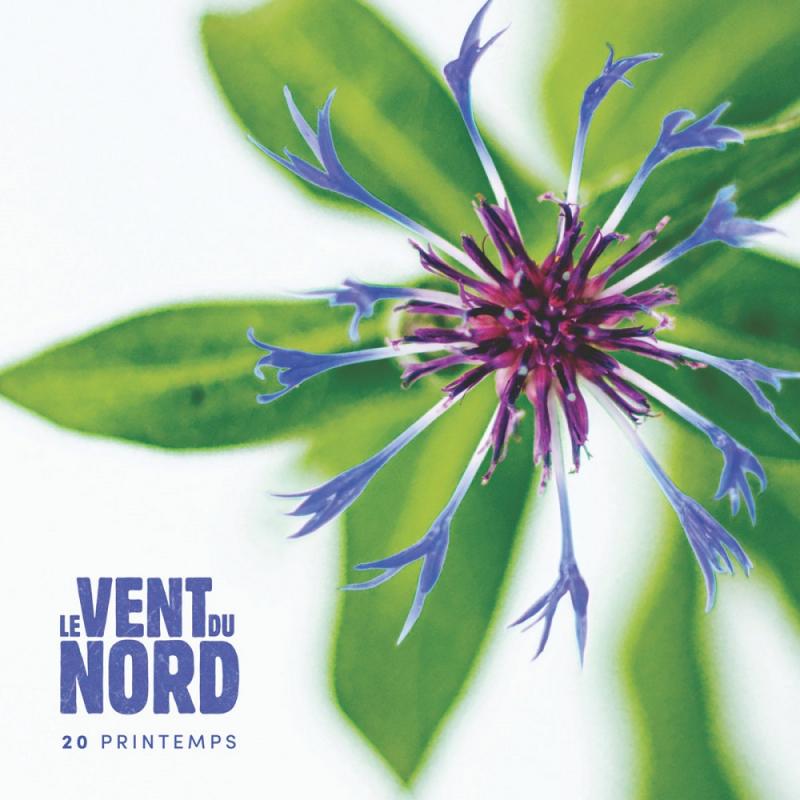 Catch the wind - it comes from Canada
What a joyous album for a grey winter's day, any day in fact – a celebration of 20 springs by Le Vent du Nord, a wonderful five-piece band that hails from frigid Quebec and who make it their business to explore and collect the folk music of French-speaking Canada.
If ever there's a band, and an album, that demonstrates the idea of music as truly international language this is it. The sounds of Brittany and Ireland are blended in a beautiful and invigorating mix, but they are leavened by the plaintive melodies of Appalachia and the driving rhythms of Louisiana and much besides.
Le Vent du Nord is less well known in Britain than they deserve to be, though they've played at Cecil Sharpe House and at festivals and had been due to appear at last week's Celtic Connections until Covid upended plans. Founded twenty years ago as the title suggests, 20 Printemps is the band's eleventh album. The previous ten have garnered numerous awards and nominations.
Le Vent du Nord hails from Saint-Antoine-sur-Richelieu and compromises Simon Beaudry on guitar, bouzouki and vocals; Nicolas Boulerice on hurdy-gurdy, piano and vocals; André Brunet on fiddle, foot tapping and vocals; Réjean Brunet on button accordion, bass guitar and vocals; and Olivier Demers on fiddle, foot tapping and vocals. Notice the emphasis on foot-tapping, not drums, and of course the hurdy gurdy's drone and its percussive vibe helps drive the rhythm, along with the bass.
20 Printemps mixes traditional and original tunes that demonstrate the band's high-level musicianship. "Marianne" highlights the quintet's harmony prowess as the song builds over that hurdy gurdy drone while Brunet and Demers fiddle up a storm. "L'Auberge" is a stunning and powerful piece of a cappella singing, the voices beautifully blended and controlled. "La Centaurée", an instrumental track, transports the listener to Ireland – we're in toe-tapping River Dance territory. Instrumental tracks bookend the album: the intensely rhythmic "Tour du Monde" defies anyone to sit still while "Petit Rêve IV" features excellent guitar and bouzouki picking, often in counterpoint.
This CD that makes me want to explore more, though previous ones have been very hard to find here. With Proper Records aboard that will change. And I certainly want to see them live. Le Vent du Nord is a sadly necessary reminder that Canada is about more than a tiny handful of high-profile musicians.
20 Printemps mixes traditional and original tunes that demonstrate the band's high-level musicianship
rating
Explore topics
Share this article