Album: Kiefer Sutherland - Bloor Street |

reviews, news & interviews
Album: Kiefer Sutherland - Bloor Street
Album: Kiefer Sutherland - Bloor Street
The Hollywood star's latest is for fans of American FM radio mainstream slickness
Saturday, 08 January 2022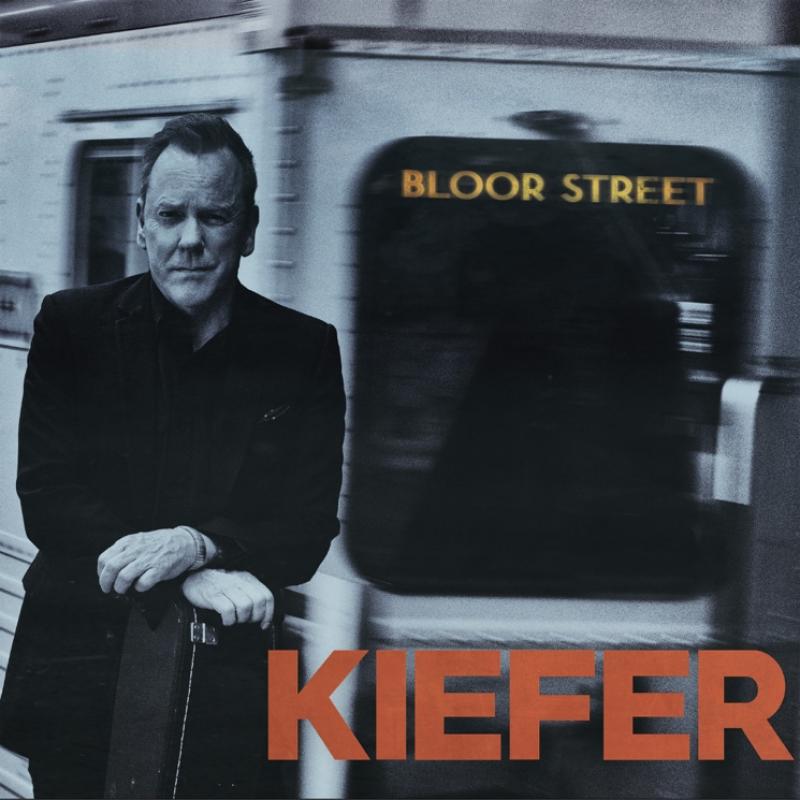 Old Gun III
Disclaimer: it's a little unfair I'm reviewing Kiefer Sutherland's third album. He seems alright, left-ish for an American, done his time in the bad boy lane, sense of humour, tried his hand at this and that, even as a rodeo-rider, and has entertained plenty onscreen.
Although I'd never heard his music until this month, I knew he'd played everywhere from the Grand Ole Opry to far-flung
Glastonbury
marquees. Unfortunately, the reason I'm reviewing this is I understood from all I'd read that he made whisky-soaked
country
. This shows you should be careful what you believe. Kiefer Sutherland makes M.O.R. country rock of a kind I do not like.
If you're after 11 songs boasting squeaky clean production, tonally somewhere between Don Henley and Bryan Adams, with a light seasoning of southern rock, then maybe this is for you, but it's too slicky-cheese for this writer. There's something here. I checked his other albums to make sure and they have chunkier, more persuasive material on, blues rockers such as "Agave" and "Down in a Hole", as well as well-calibrated moody country strums, but Bloor Street is end-to-end polished FM radio chugging.
The lyrics are occasionally engaging but mostly bogged in American myth cliché. Check out these from "Chasing the Rain": "We're chasing the rain/Staking our claim/Singing our song/Again and again/Like a band on the run/Feeling untamed". There are some monster choruses, notably on "So Full of Love", but they are the kind I'd run away from if I heard them coming from a bar: such a place would be full of estate agents letting free their inner rock'n'roll cowboy after a trip to the gym and two Aperol spritzes.
But the final track, "Down the Line", is cute, a catchy upbeat duet with Eleanor Whitmore of The Mastersons, a dose of emotive string-backed Nashville sun-pop. But I'm probably being generous. Thing is, he seems alright, Kiefer Sutherland. Just not on this.
Below: Watch the video for "Bloor Street" by Kiefer Sutherland