10 Questions for Harry Grafton of Red Rooster Festival |

reviews, news & interviews
10 Questions for Harry Grafton of Red Rooster Festival
10 Questions for Harry Grafton of Red Rooster Festival
On The Rolling Stones, Americana, and his festival surviving COVID-19
Harry Grafton at Euston Hall
Harry Grafton (b. 1978) is the preferred title of Henry Fitzroy, 12th Duke of Grafton, custodian of Euston Hall in Suffolk and the man behind the Red Rooster Festival.
The latter, during its six pre-
COVID
years of existence, built a reputation for presenting fresh, fiery and exciting
American roots music
. All being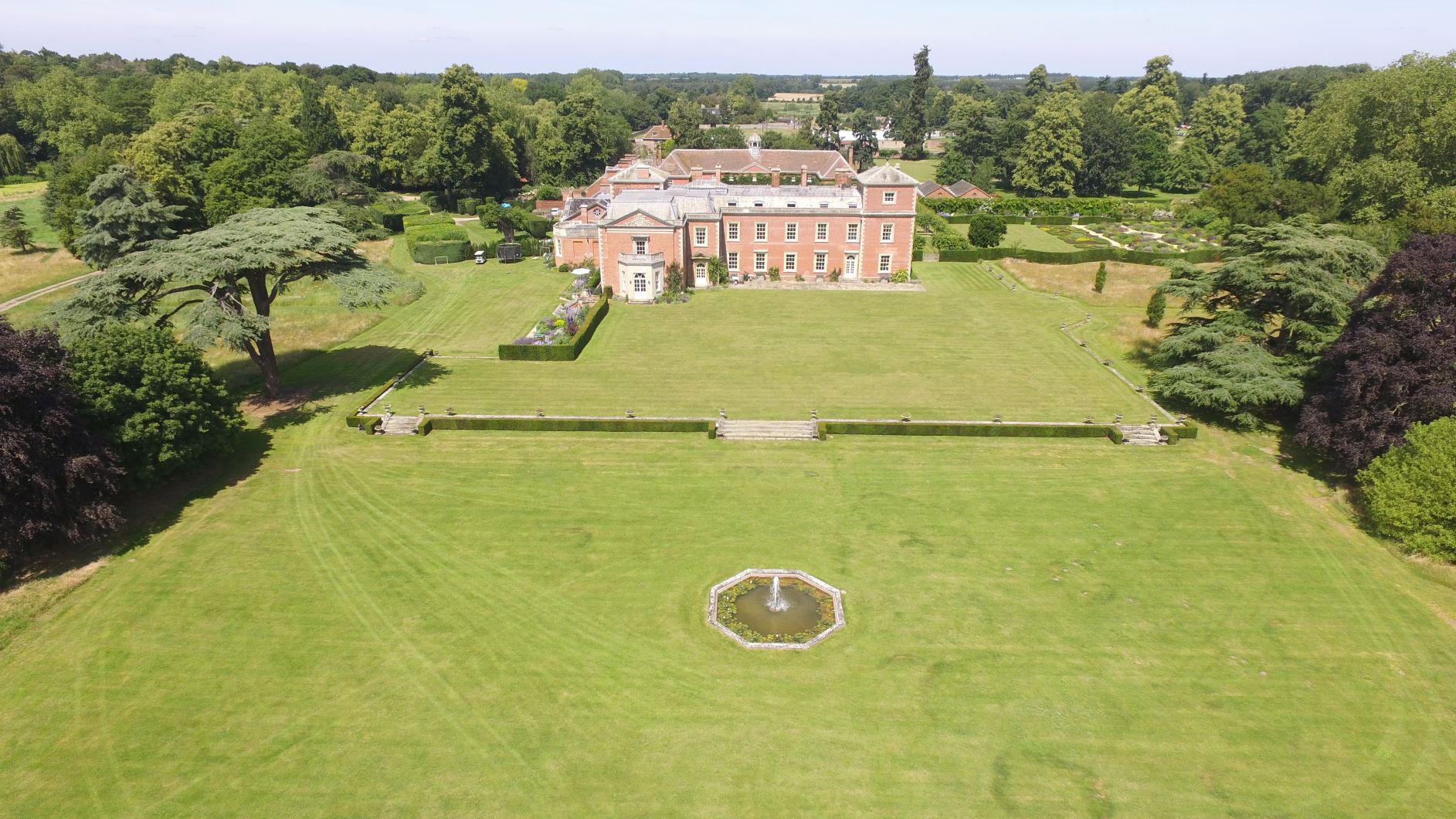 well, it returns this August. Grafton started in the music business in the early years of this century in Nashville, Tennessee, where he also had a radio show. His Stateside sojourn culminated in a job on the
Rolling Stones
global A Bigger Bang Tour. Upon the death of his father in 2009 he took over the family seat, a substantial estate and farm where Red Rooster takes place
(pictured left; images throught are of Red Rooster Festival, except where stated)
.
THOMAS H GREEN: Is it true that to find the bands for Red Rooster you go around America's deep south picking artists you find in roadhouses and so on?
HARRY GRAFTON: The lightbulb moment for me was when I was living in Nashville between 2002 and 2005, seeing a great mass of bands from all over the South, particularly the kind of rocking blues and country that you just wouldn't see in the UK. That's where the idea began. There's a small rural festival called the North Mississippi Hill Country Picnic that's been going for 15 years now; very local, very low key, but it works really well. Events like that really got me inspired.
And you reckoned East Anglia would be a perfect fit?
East Anglia is similar in places to the deep south. Both are very rural, and there's a lot of people into country and American roots music. I've been in parts of Mississippi that reminded me a lot of Suffolk.
You go with the festival's music booker, Rupert Orton [brother of singer Beth]?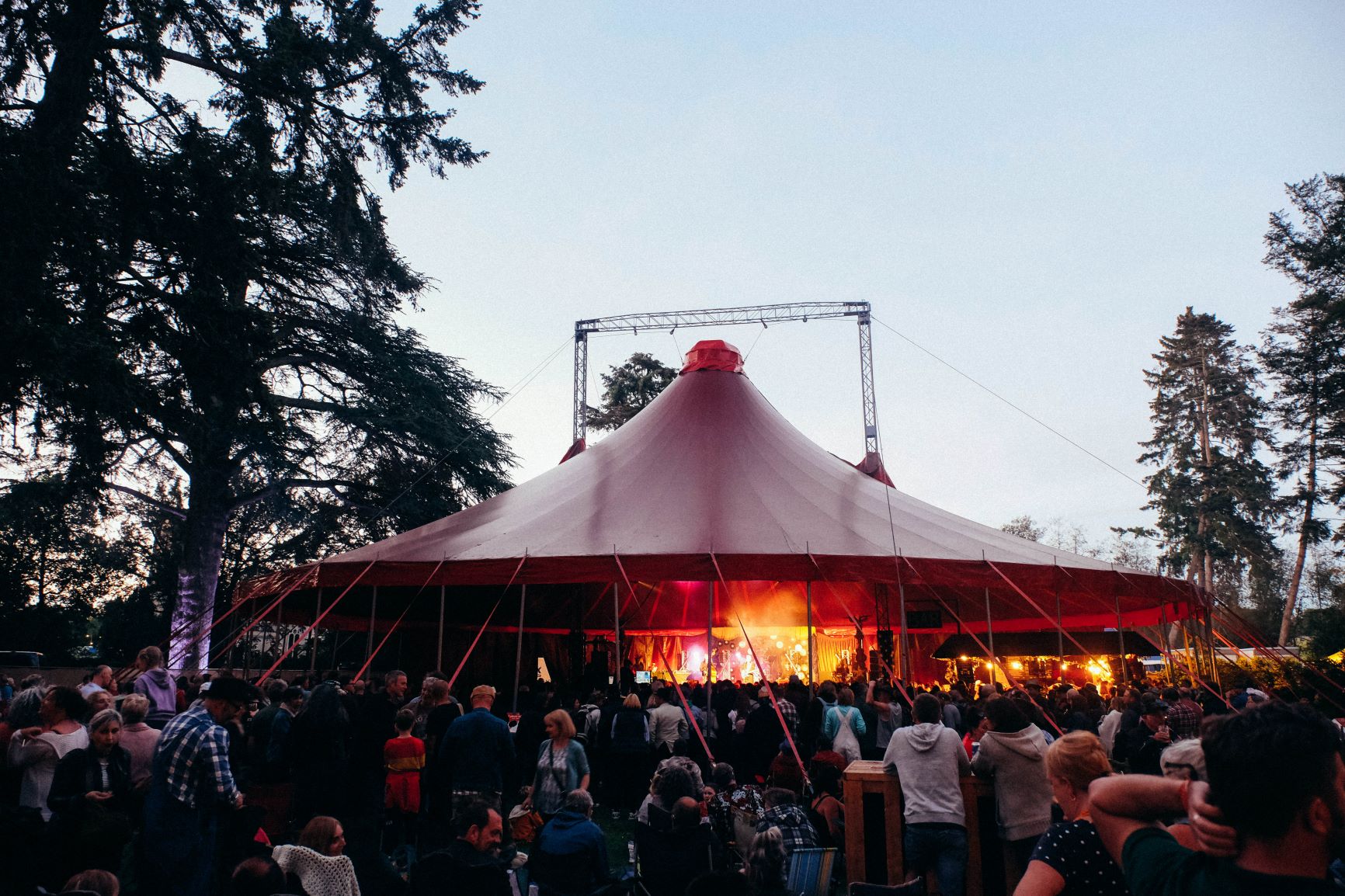 Yes, there's this Americana festival in Nashville in September which is kind of a music conference, not a million miles away from South by Southwest, where we see a load of these sort of bands, all in one. Then we've done trips down to Greenville, Mississippi, to New Orleans. I get a break from running the farm and the estate to tour around and find out what's going on.
I went to Red Rooster in 2019 and Dale Watson played, doing Texas local TV beer jingles and the like; it felt like you'd imported him directly from some backwater...
But, you know, if you go to Texas, he's a big country star, that old sort of Merle Haggard real country music. He likes to call it "Ameripolitan". I don't quite understand what that really means. Obviously, we need headline acts to sell tickets, but, yeah, we also like to fill the line-up with bands where you go, "Wow, I'd never heard of them, but they're absolutely amazing" just like when we walked into that bar in Memphis or wherever.
Is Rupert Orton a mate of yours?
Yeah, Rupert is a mate. He had a set-up at the Spitz near Liverpool Street and would have these blues musicians come over, but I met first him when he was in [ragin' rock'n'roll unit] The Jim Jones Revue.
I saw them a couple of times. They were fantastic.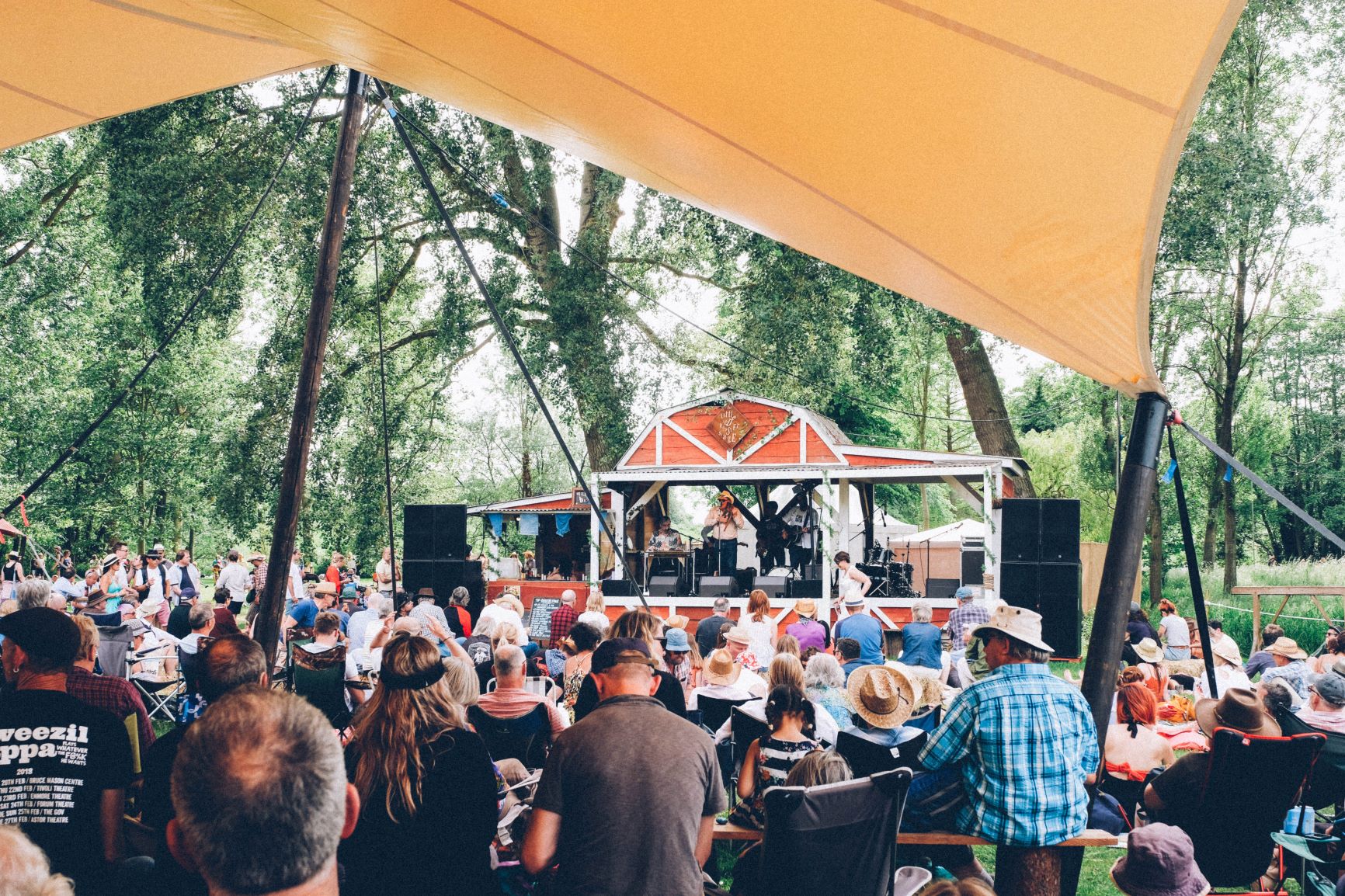 Yeah, I went to see them at South by Southwest 2010 and first met Rupert after the gig and spoke about Red Rooster, but he thought I was… somebody who wasn't to be taken seriously. A few years later I moved up to Suffolk permanently and had to run the farm, but I managed to see The Jim Jones Revue again. The band was about to break up but they agreed to play the very first ever Red Rooster in 2014, one of their final shows. It really was an epic performance in front of about a crowd of about 1000 people. Later Rupert said, "Look, I'd love to book the festival." He has a booking agency company with bands like Daddy Long Legs and Cedric Burnside under his wing. He's been with us ever since.
With COVID and Brexit, festivals that thrive on bands from abroad, such as WOMAD, have had to cancel. How has it been for you in this climate?
We very much sympathise with all other events trying to go ahead. It's an absolute nightmare at the moment. We've talked to the council and are following the guidelines the government is setting as closely as we can. We deliberately postponed Red Rooster from early June, when we usually go ahead, to August Bank Holiday to give us the best possible chance. We've also got 90% British line-up this year.
Apart, notably, from Songhoy Blues from Mali (pictured right)

We were worried they might not be able to come, but their agent has said, "Look, they're going to tour the UK anyway, and if they have to isolate for 14 days, they'll do that before they start."
Did you have this love of Americana prior to going to the States?
Yeah. I've always loved American roots music, whether it's country or, you know, soul music, blues, or rock'n'roll.
How did you get into it, then?
My grandfather on my mother's side, Peter Lothian, used to play piano with Humphrey Littleton, the jazz musician, before he was successful. My memories of going to stay with my grandparents in Scotland are sitting on his lap at the piano with him playing boogie-woogie. My grandfather always had a massive passion for New Orleans jazz, so that was always playing in the house. I think that's always stuck with me.
Why did you go to the States in the first place?
Well, I left University in the UK and I wasn't sure what to do. I was offered a traineeship in Nashville for a firm that manages touring accounts for a mixture of rock'n'roll and country acts.
What about your radio show there?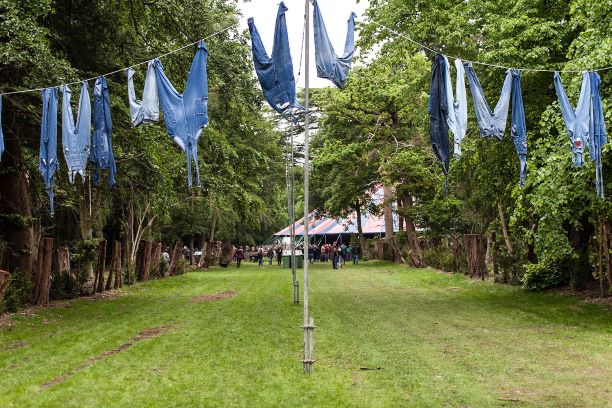 I was one of the only Brits in Nashville, I was in a bar one night, and one of the guys I was hanging out with managed the local college radio station, 91.1 WRVU. He said, "You know, you're a Limey, you've got a British accent, why don't you come and do a show?" Just for the quirk of it, you know. So I started the show with a friend of mine. It was called How the West Was Won. We did Sunday nights, and it was a real laugh. I played American music, my co-host played British music. That was our hook.
And then you toured with the Rolling Stones doing their merch, right?
Yeah, I worked with the merchandise team on the Bigger Bang tour, from 2005 to 2007. I was on the road for 18 months. Our job was to push the sales of all of those tongues and coloured tee-shirts to every country we went to.
By then, the Stones were kind of a behemoth, much more streamlined than their tours of the Sixties, Seventies, even the very early Eighties.
For certain it wasn't Cocksucker Blues or anything like that. It was working as an employee of Live Nation, really, seeing how a huge-scale show operates, working with the best people in the business. I was learning the basis of how Red Rooster might work; how do you produce the show, without getting ripped off? So I lapped that up. To begin with, I thought it was a bit overblown, but in fact, it was just brilliantly managed, and they still rocked out. They were in their early 60s, still able to pull it out of the bag every night. I'm a massive Stones fan, I've been obsessed with them forever, so to work on that tour was a proper dream come true. But you had to work your arse off. If you didn't, you were off. There were a lot of people that fell by the wayside. You had to have your wits about you.
Are there any particular memories that stand out?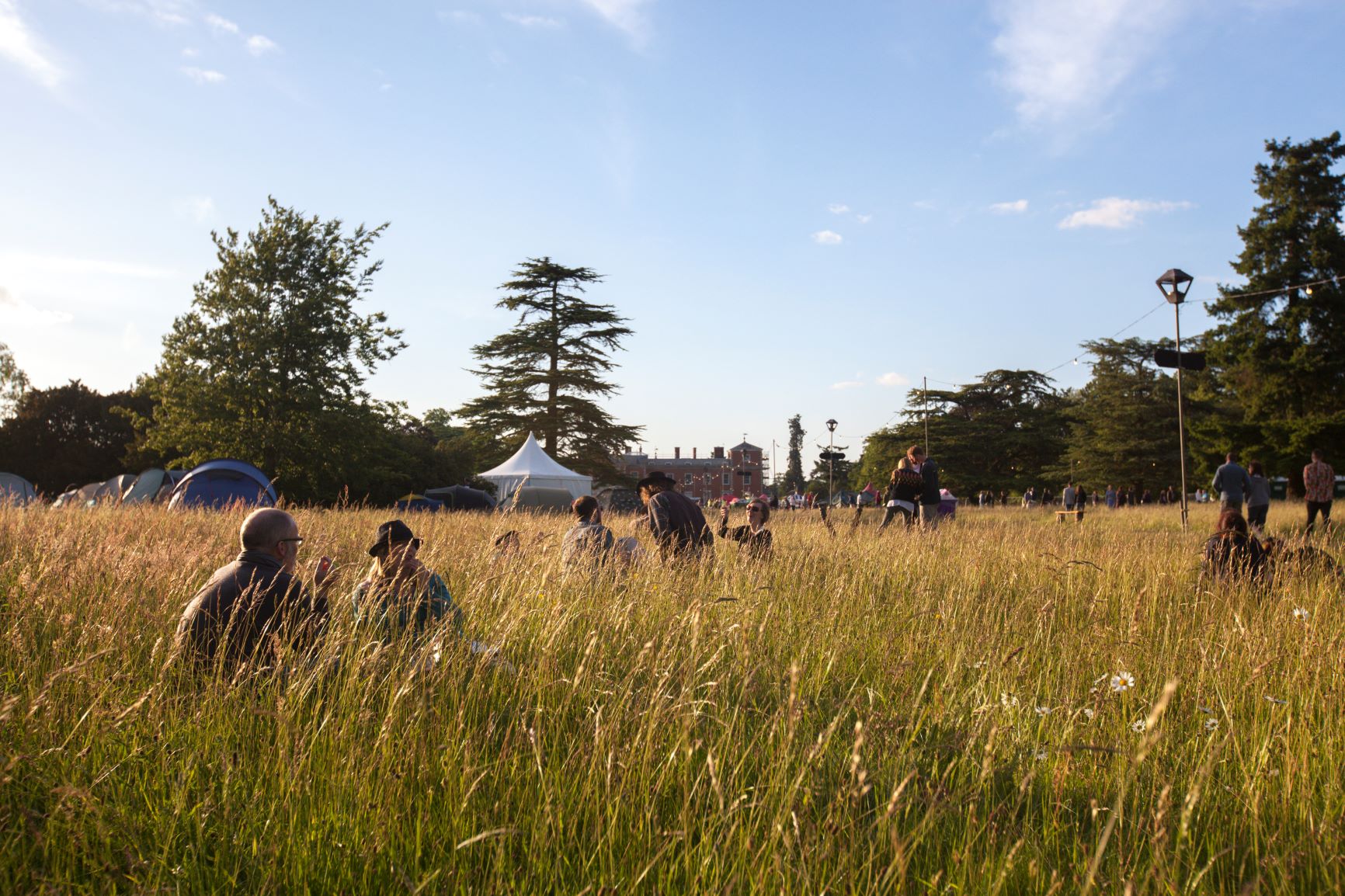 When we were travelling to Vegas the plane was requested to stop off in Bogota in Colombia. Everyone got a bit nervous and we were met at the gate by the military police and we thought, "Oh shit, something's going to kick off." But they just said the plane had to refuel. Everybody could get off the flight and come into the airport bar and have a few drinks. In fact, what they were doing was going through the aeroplane stealing everybody's stuff, all of the computers, iPads and Macs, while everyone was getting drunk. When we got on the plane, it took off, and everyone didn't realise.
How about the massive free show in Rio, which had an attendance of 1.5 million?
That was just off the Richter Scale. The night before I remember sitting on the stage on Copacabana Beach with a load of beers and some mates, the waves washing under the stage, you know, it was so close to the sea. That was a really special moment, looking out at the light displays they were practising, it was just kind of a surreal. Then the next day it's absolutely rammed for as far as you can possibly see. At one point a police car was picked up by the crowd and it was kind of crowd surfing with the policemen waving their hands out of the window. Moments like that you don't really forget.
Fantastic stuff. Do you have a favourite Rolling Stones album?
Probably for me it's Exile. I think I've got through four copies of Exile on Main Street. They're all good albums from that era, the Mick Taylor years.
What do your wife and children make of Red Rooster?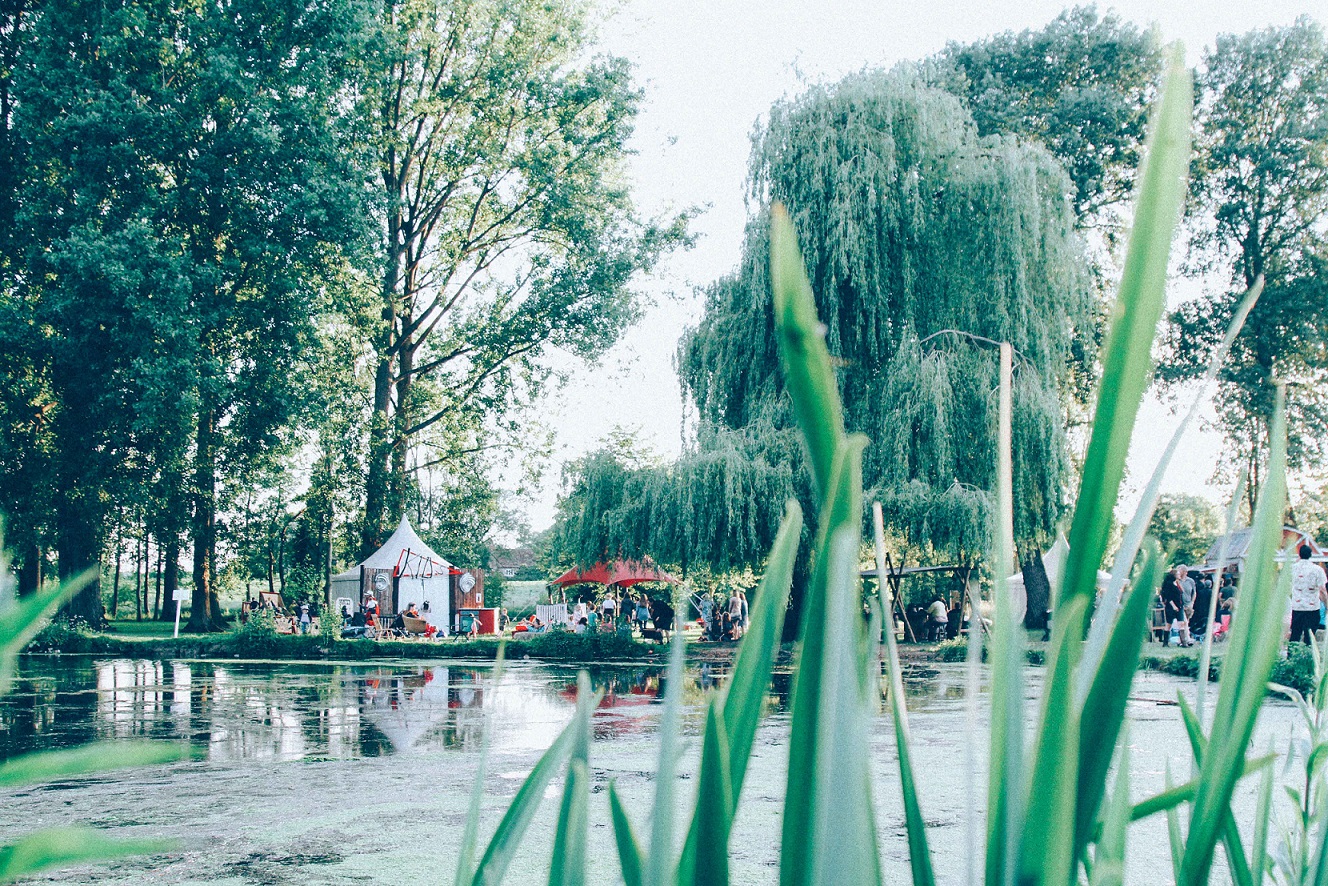 I think they love it. It can get quite messy but it's definitely a family affair. My children have grown up with it. My oldest son is only eight years old. We tend to get them in for the first night and then farm them off to a grandparent or someone for the rest of the weekend. My wife is fully supportive.
Do you get down to the late night part, the Howlin' Woods, with the DJs and dancing?
I'm usually found down there at some point. Definitely. We have David Holmes DJing there this year. We've got some really good dance music DJs doing soul and R&B sets.
I knew Andrew Weatherall a bit and Red Rooster 2019, where he played a Sixties garage and primitive rock'n'roll set, was the last time I chatted with him and danced to his music. Now, of course, he's gone. [Andrew Weatherall died suddenly in February 2020]
We were really shocked, like everyone else, when he passed away. Just before Christmas 2019 Ride played at the Barbican in London. And he was there. I think he produced a couple of Ride records, if I recall, or he was contemplating doing a new record with them [the latter is quite possible but the recorded facts are that Weatherall remixed Ride guitarist Andy Bell's GLOK solo project and Bell, who owned a guitar Weatherall gave him, played on a few Weatherall tracks]. He was standing in front of me in the queue when I was waiting to pick up my ticket. I had to say something: "You don't know me, but I'm Harry Grafton from Red Rooster." He was really nice, really complimentary; "I'd been wanting to do it for a while, I'm definitely going to come next year, I got such a great vibe." So that was a really big compliment for me. And then, sadly, he passed away, which was awful. I'm very grateful for David Holmes kind of coming in and wanting to take on that mantle. So fingers crossed for a fantastic night.
Yeah, an appropriate choice. Flipping the coin of the subject, is there any musicality going back historically in your illustrious bloodline?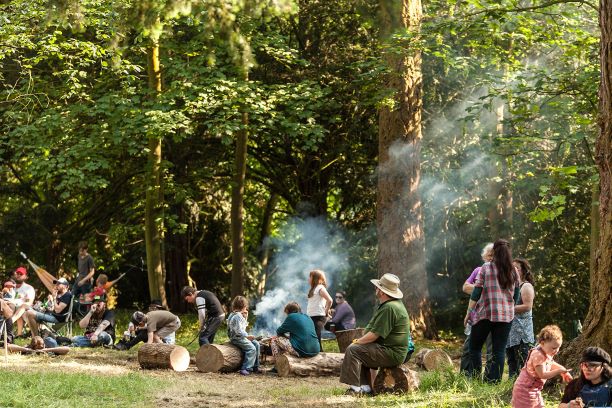 Good question. There's a couple of dodgy politicians along the way. I'm not sure about music. My grandparents on my father's side were not at all convinced by me rocking out to AC/DC back in the day. I think where it all comes from is my mother's side. Taking on the Euston Estate and everything that goes with it, I thought I might have to sacrifice the music side but that would have been a complete disaster. I'm pleased I've managed to combine the two. I'm very lucky to be able to run the farm business, as well as pursue a passion for music events. And I'm really pleased that Red Rooster is what it's become. To see it start with 1000 people and now between 6000 and 7000, that is a real buzz.
Barbecue culture is a big part of southern US life - and Red Rooster. Any new developments on that side of things?
We've done a new deal with a barbecue festival called Smoke & Fire, which takes place in Essex. They have a huge following, 15,000-20,000 at each event. The guy behind it came to see Red Rooster HQ, and we're going to develop much more of a barbecue area over the next few years. I think we're going to call it the Red Roaster… see what I've done there! He's got a guy called Phil Wingo, hopefully coming over from America, he's going to do a talk about smoking barbecue.
Is Euston Hall planning any other similar events?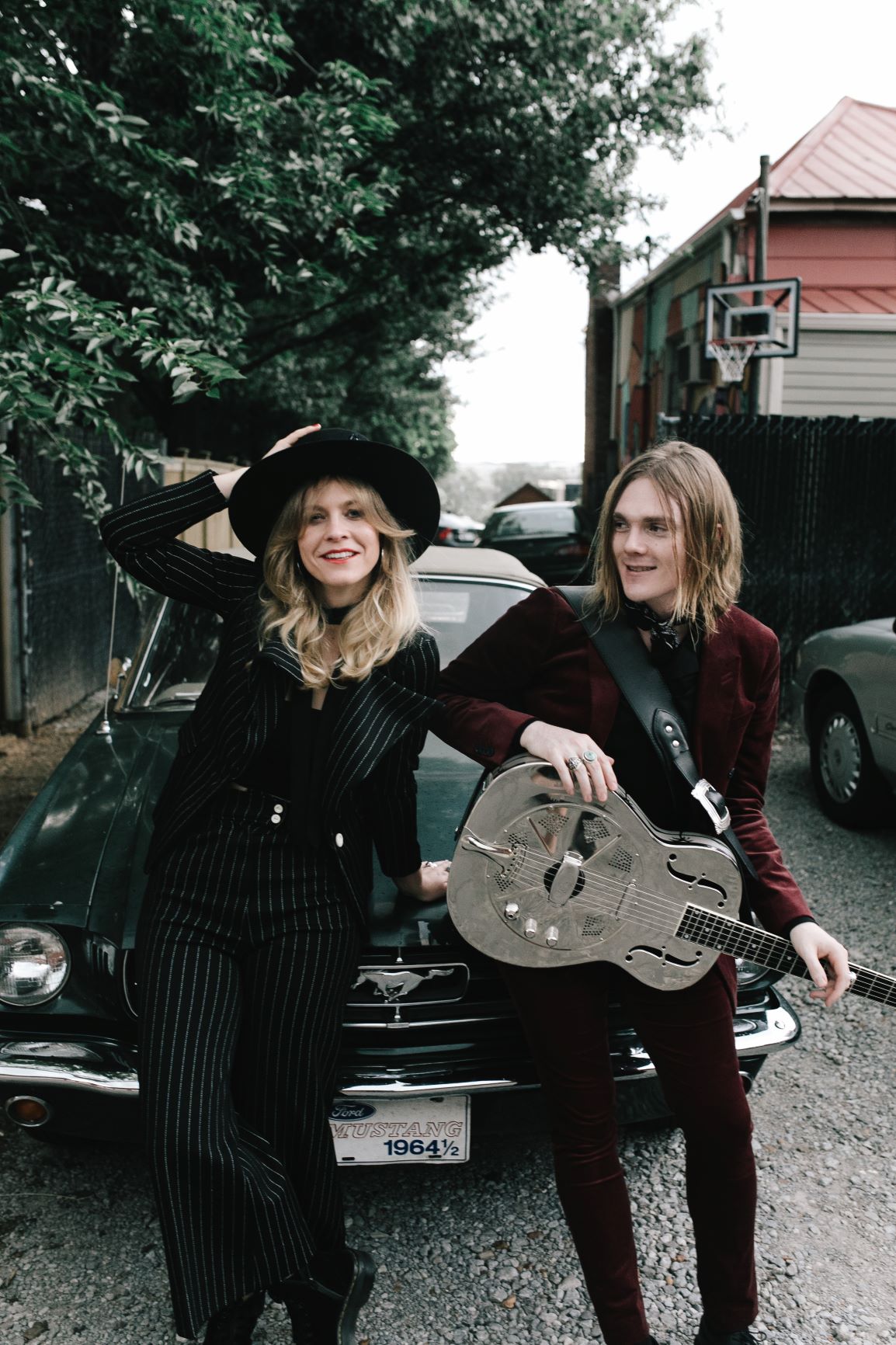 We're doing a festival next year about the same sort of size in July, Rhythms Sans Frontières, linked with Médecins Sans Frontières, the charity, aimed at a slightly younger crowd concerned about global issues, part TED Talk type set-up, part world music. It's organized with people who do one of the stages at Glastonbury and one of the stages that WOMAD. Then we've got another event on August Bank Holiday next year, which is much more in line with Help For Heroes, angled at ex-military who've been affected by post-traumatic stress. It's going to be quite a wholesome family weekend. We've also got a custom motorbike event called The Big Trip at the end of September, about 3000 people, Harley Davidson and hot rod drivers and fanatics on the parkland.
My final question, then, is to ask who you're especially looking forward to at Red Rooster?
Songhoy Blues, Richard Hawley and Jade Bird, all three, can't deny that. We've got great stuff from The Dirty Strangers; Ida Mae (pictured left) who have just come back from living in Nashville; Kitty, Daisy & Lewis are great; David Holmes deejaying. It's going to be fantastic and I'm really excited that we managed to claw it all together.
Red Rooster Festival takes place August 27th - 29th. More info here.
Below: Watch Red Rooster's 2018 promo film, which still captures the flavour of the event
I've been in parts of Mississippi that reminded me a lot of Suffolk
Explore topics
Share this article