Victor Frankenstein |

reviews, news & interviews
Victor Frankenstein
Victor Frankenstein
James McAvoy and Daniel Radcliffe star in a misbegotten spin on Shelley's classic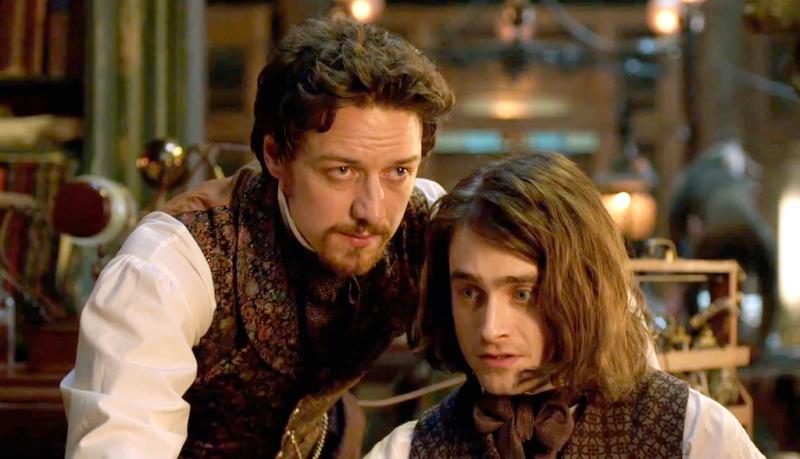 Now Igor, I'm thinking pig's breakfast, with a touch of dog's dinner... And we could throw in a turkey.
Television has been quite obsessed of late with reinterpreting horror myths, whether it's Penny Dreadful's gothic melange of vampires, werewolves and man-made monsters, Jekyll & Hyde, or The Frankenstein Chronicles, with Sean Bean currently playing a Victorian plod in pursuit of an evil, child-snatching surgeon.
All of these have attempted to make something new of the archetypes. At first glance that's exactly the ambition of the big screen's Victor Frankenstein. But while writer Max Landis and director Paul McGuigan may think they're offering a dazzling new spin on Mary Shelley's creation, this is really just another mismatched assortment of body parts, put together without finesse and smelling a bit rank.
The sad thing is that the initial idea is worth a glance: namely to focus on the relationship between Frankenstein (James McAvoy) and his assistant Igor (Daniel Radcliffe), the latter character usually confined to hideous and comic cameo, here given equal status both in the relationship and the film itself.
Visiting the circus with a view to buying some dead animals for his experiments, Frankenstein discovers that its hunchbacked clown is also a self-taught and talented student of anatomy. Apparently being something of an action hero – while not much of a doctor – he frees the clown from virtual imprisonment, deals with the hump (a mere cyst), and gives him a name, a room and a new job.
This idea could have run rather well, especially with Igor offering the moral counterbalance to the barking-mad doctor's obsession with creating quite the ugliest creatures. But "mad" is the key word here. The film is little more than a raucously daft action bromance, propelled by a bug-eyed, lip-smacking, scenery-chewing performance by McAvoy whose misjudged exaggeration beggars belief, not least because it's coming from such a fine actor.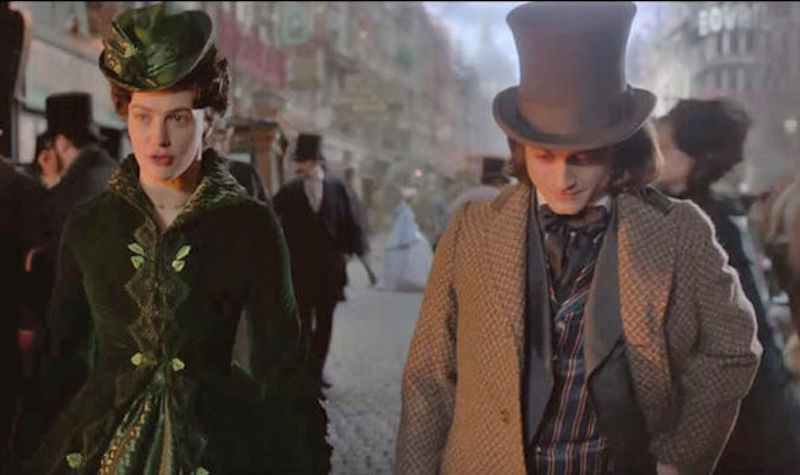 I can only blame the director. Of all the places McGuigan could have sought inspiration – from James Whale's Thirties masterpieces to Danny Boyle's superlative production of Frankenstein in the theatre – he's looked no further than Guy Ritchie. With the elaborate action choreography of the circus rescue, the ironic freeze-frames and the friendship between the one with the gob and the one with the heart, this is straight out of Ritchie's Sherlock Holmes copybook.
To be fair, there are also reminders of McGuigan's own work – ironically, on the TV Sherlock – such as the use of on-screen text to illustrate a character's thought-processes. You might say there's too much contemporary Conan Doyle and not enough classic Shelley; the style just doesn't feel right for the story. And if familiarity didn't breed contempt, the quality of the execution would.
And so the characterisation falls by the wayside as soon as Igor sees to his posture and Frankenstein reveals his first creation – a deformed monkey with lots of metal bits; Jessica Brown Findlay (pictured above, with Radcliffe), who one might have thought would be Frankenstein's ill-fated wife, is offered no such pathos, only the role of eye candy as Igor's love interest; Andrew Scott (whose Moriarty from Sherlock ought to team up with McAvoy's Frankenstein in their own hybrid movie) attempts to bring some sobriety to the role of a detective, until he too goes native.
Meanwhile, Daniel Radcliffe continues to demonstrate the dignity that seems to inform almost all of his performances. God knows what he must have been thinking while observing the mayhem around him.
Overleaf: watch the trailer for Victor Frankenstein