The Girl with All the Gifts |

reviews, news & interviews
The Girl with All the Gifts
The Girl with All the Gifts
Bestselling book reborn as underpowered movie
Wednesday, 21 September 2016
Ok zombies, stick 'em up: Gemma Arterton as Helen Justineau tries to save the world
Not having read Mike Carey's source novel, I enjoyed the luxury of settling down with my bag of Warner Bros promotional popcorn having no idea where this story was headed. And for the first third of the movie, this was a real bonus.
Who were these mysterious young children in rust-coloured prison-style jumpsuits, strapped into wheelchairs and being ordered around under the guns of clearly nervous soldiers? Were they telepaths or aliens, or being weaponised in some way? What were they being taught by the diligent, simpatico Helen Justineau (Gemma Arterton)? What was extra-special about Melanie (Sennia Nanua, pictured below), clearly miles smarter and more intuitive than the rest?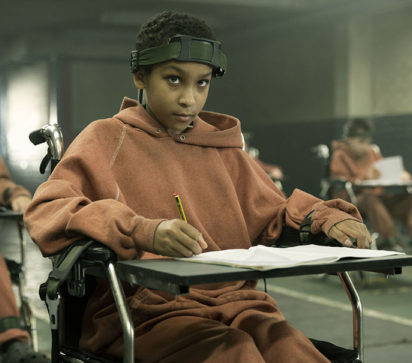 Then round about the 40-minute mark, Sergeant Parks (a permenently tetchy Paddy Considine) wheeled Melanie outside in her chair. The cameras whisked us away from the claustrophobic cells and corridors where we'd been confined, and we found ourselves on a sprawling military base, with trucks and hangars and tall wire fences. Soldiers were shooting into a swarm of zombies pressed up against the wire, in an atmosphere of mounting hysteria. Then the zombies broke in and started hunting down the soldiers. After all that edgy build-up, it had just turned into The Walking Dead, maybe with some added World War Z and a dose of 28 Days Later.
The different spin on the de rigueur zombie dystopia in Carey's book (or so Wikipedia tells me) ­– apart from calling its zombies "hungries" – is to posit the necessity of a rapport between humans and the living dead, young Melanie being a hybrid "hungry" who's able to recognise her condition and warn humans when she's about to suffer a raging fit of blood-lust. Certainly this theme is present in the film too, but director Colm McCarthy hasn't generated enough filmic propulsion to lift it out of the deep wheel-ruts left by its numerous antecedents.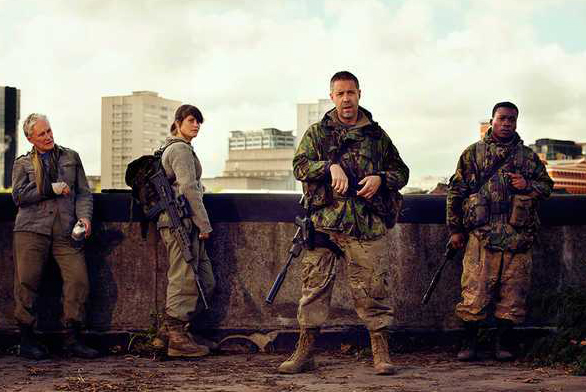 The Walking Dead, consistently the most popular show on American TV, has minced, chopped and diced zombieworld seven ways from Sunday via potent storylines and a strong cast, and as the story unfolds there's barely anything in The Girl with All the Gifts that feels unexpected or unusual. Our protagonists, trying to get away from the lurching pack, find themselves attacked in woodlands and picking their way gingerly through a comatose mob of dozing zombies in the streets of a none-too-convincing post-apocalypse London (possibly because it's actually Birmingham). Kieran, one of the soldiers in their party, goes out alone looking for food, and shuts himself inside a darkened supermarket having left his gun outside. You'll never guess how that ends. Then there's a roving gang of zombie-children, who look as though they're doing a free movement class.
Of course, no zombie caper is complete without its scenery-chewing obsessive scientist who's trying to find a cure for the undead plague. Here, it's a deranged-looking Glenn Close as Dr Caroline Caldwell (pictured right), who wants to vivisect Melanie for the good of the human race. Melanie has other ideas, however, which does at least lead to an ending you might not expect.
Perhaps the film's most disappointing aspect is that, despite its end-of-the-world scenario, it manages to feel small and inconsequential rather than wide-screen and flabbergasting. There's not enough heft in the screenplay (also by Carey) to allow any of the actors to really cut loose – though Ms Nanua will surely shine when somebody chucks her some better material – and the action scenes fizzle when they should be shoving you up against the wall by the throat. A belated mention, though, for the eerie and other-worldly soundtrack by Cristobal Tapia de Veer, a composer – as he's also demonstrating in Channel 4's National Treasure – at the top of his game.
GEMMA ARTERTON ON STAGE AND SCREEN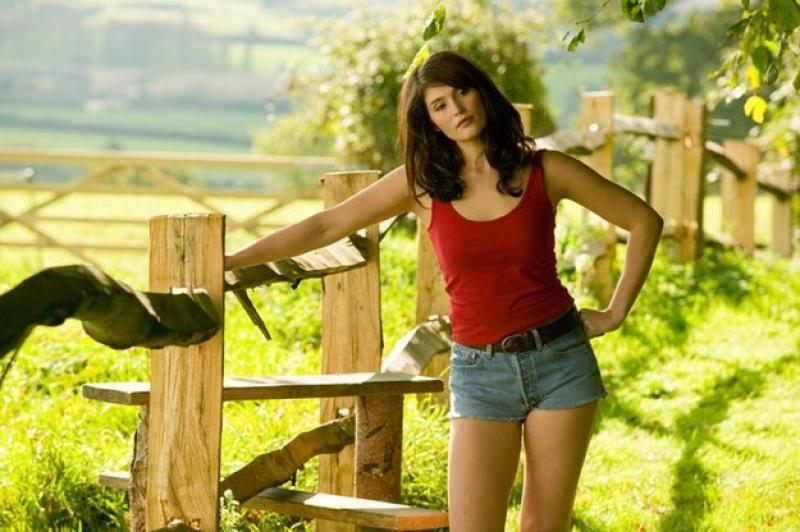 Tamara Drewe (2010). Arterton plays Posy Simmonds's modern Hardy heroine (pictured right) in barbed rural romp shot by Stephen Frears
The Master Builder, Almeida Theatre (2010). Arterton stars opposite Stephen Dillane as passions blow hot and cold in uneven take on Ibsen
Clash of the Titans (2010). Arterton comes up Persil white as the Olympians of Tinseltown plan a classical killing in 3D
Prince of Persia: The Sands of Time (2010). Fantastical desert epic beguiles the eye while deep-freezing the brain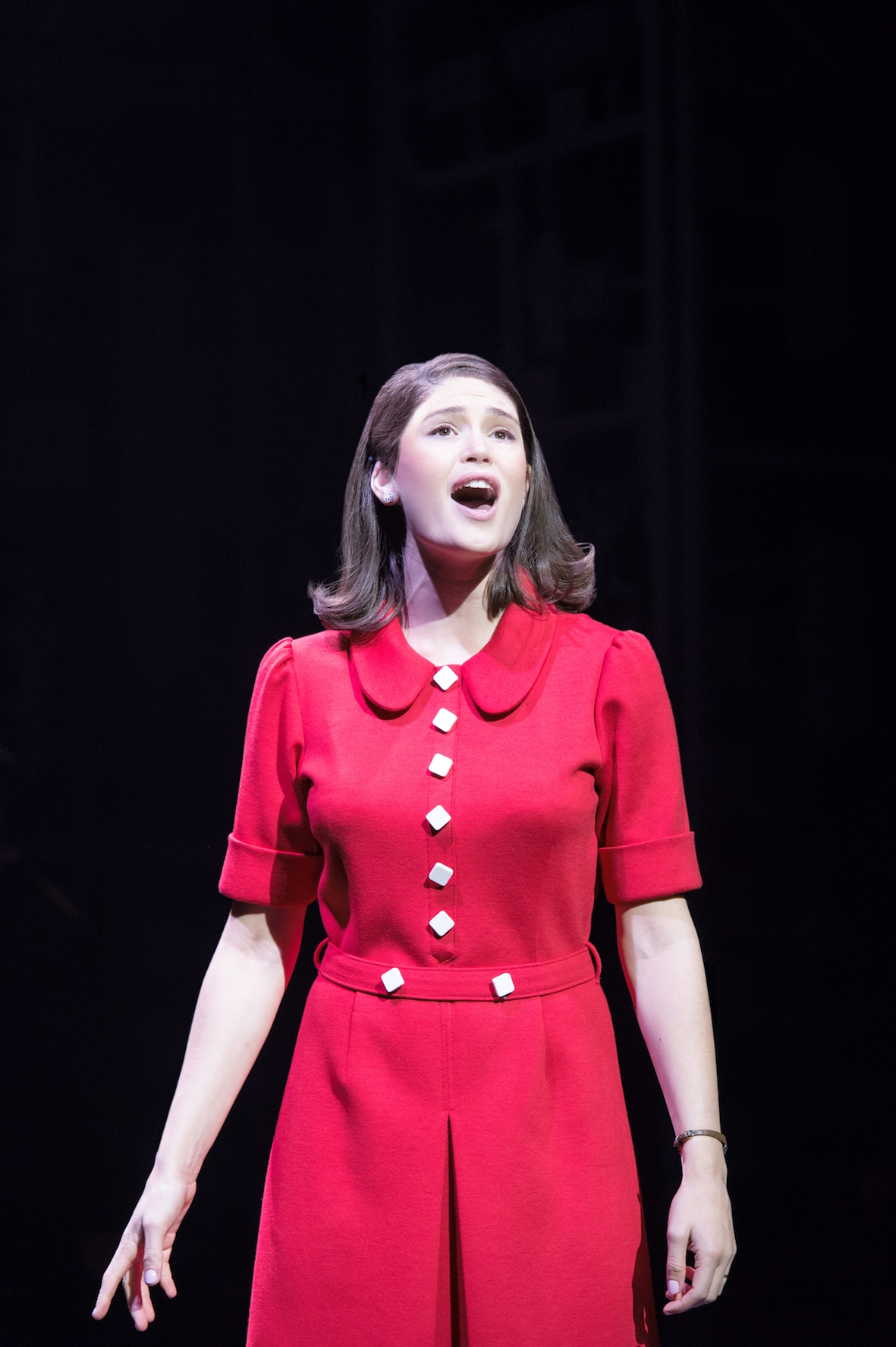 The Little Dog Laughed, Garrick Theatre (2010). Arterton plays straight woman to Tamsin Greig's mega-star comic turn in Broadway satire
Byzantium (2013). Arterton is va-va-voom vampy in Neil Jordan's return to bloodsucking
Song for Marion (2013). Under Arterton's tutelage, Terence Stamp and Vanessa Redgrave work the tear ducts in paean to old age
The Duchess of Malfi, Sam Wanamaker Playhouse (2014). In a bright opening for London's shadowy and atmospheric new theatre, Arterton is radiant as Marlowe's tragic heroine
Made in Dagenham, Adelphi Theatre (2014). Arterton reveals great pipes as she takes on the bosses in musical version of the 1968 struggle for equal pay (pictured above by Manuel Harlan)
The Voices (2015). Arterton is Ryan Reynolds' victim in Marjane Satrapi's surreal portrait of an American psycho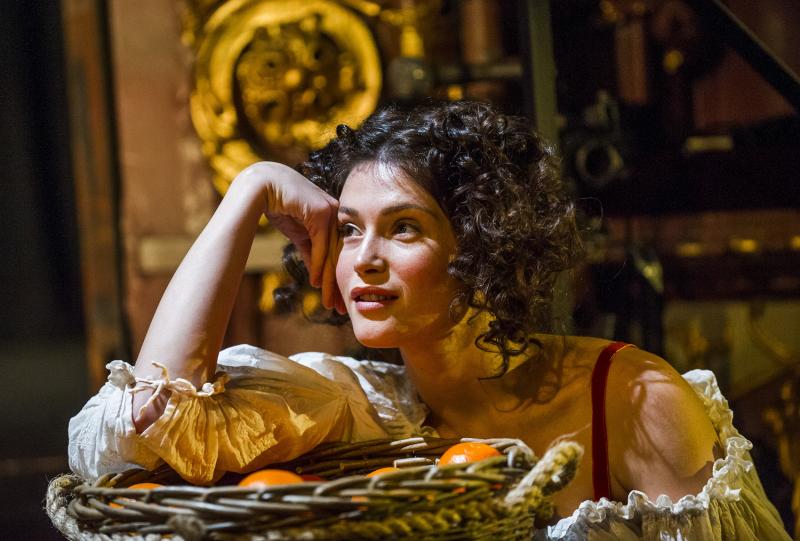 Nell Gwynn, Apollo Theatre (2016). Arterton charms king and audience in West End outing for the Globe's jolly Restoration romp (pictured by Tristram Kenton)
Saint Joan, Donmar Warehouse (2016). Revival of Shaw classic is a tour de force for near-miraculous Arterton
Their Finest (2017). Resoundingly British and sheerly enjoyable story of filmmakers joining the fight against Hitler