Gangster Squad |

reviews, news & interviews
Gangster Squad
Gangster Squad
Ruben Fleischer swaps zombies for gangsters with mixed results
Thursday, 10 January 2013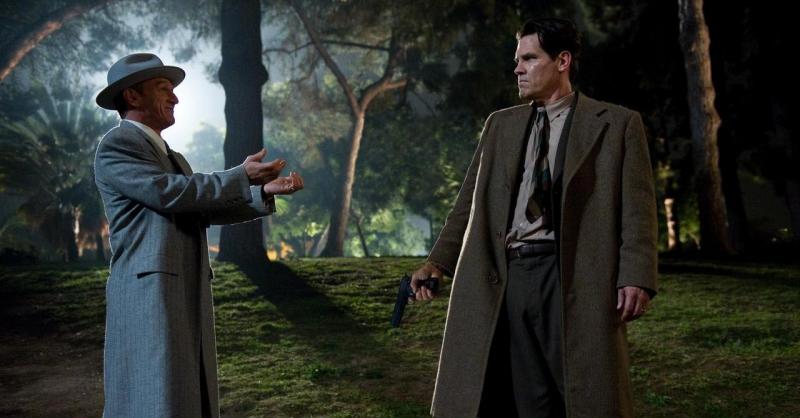 Who's tougher crooks or cops? There's only one way to find out: fight!
Jean-Luc Godard once said, "All you need for a movie is a gun and a girl". Aside from upping the ante to include a formidable arsenal of the former, Ruben Fleischer's Gangster Squad hangs its fedora on that wisdom. It might however have aimed a little higher, as its glamour-and-guns story is trimmed to the point of frustration. There's action aplenty but with a story told in quips and shorthand, this is the gangster movie as entertainment pure and simple.
Gangster Squad is a heavily fictionalised account of the Los Angeles Police Department's post-war assault on organised crime, loosely based on the non-fiction book by Paul Lieberman. Set in L.A. in 1949, the gangster squad of the title are a team of six police officers - vigilantes with badges - unafraid to adopt the violent methods of those they pursue as a means to restoring law and order. They're led by staunch war hero Sergeant John O'Mara (Josh Brolin - whose authoritative, chiselled mug makes him as appropriate a 1940s screen cop as it's possible to find in the modern age).
Ryan Gosling (pictured right) adds a more modern flavour as Sergeant Jerry Wooters, who at first seems to have lazily accepted the corruption of his city. As he says to O'Mara, "The whole town's underwater and you're grabbing a bucket when you should be grabbing a bathing suit". Wooters is snapped out of his apathy when he witnesses a heinous crime and he joins the taskforce, alongside conscientious brain-box Giovanni Ribisi, old-timer sharpshooter Robert Patrick, and Michael Peña and Anthony Mackie - who are almost exclusively defined by their ethnicity. On the orders of Chief Parker (a comically croaky Nick Nolte) they're to take down crime boss Mickey Cohen (Sean Penn, sporting a giant rubber hooter). Emma Stone (pictured below left) plays the aforementioned girl, Cohen's (fictional) moll Grace Faraday, who also becomes dangerously involved with Wooters.
If it feels as if you've been hearing about Gangster Squad for ages, that's because the release was put back by several months when the Aurora cinema massacre in July last year prompted the filmmakers to remove a cinema-based shoot-out, which had been glimpsed in the film's original trailer. The removal of this sequence and the resulting reshoots haven't had a discernible impact but the film's approach as a whole often jars. If it's economical with the truth it's also all too sparing in the presentation of its predictable plot. Ultra-violence aside, this is more of a stylish box-ticking caper in the mould of the Ocean's movies than a meaty thriller a la L.A. Confidential.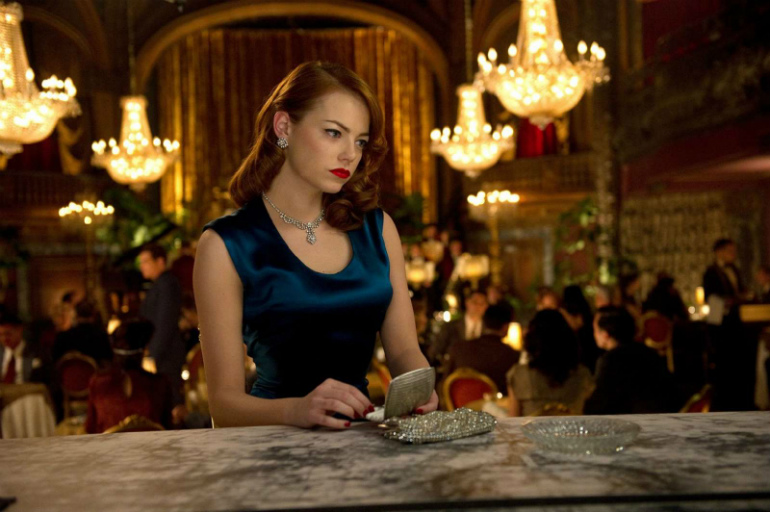 Yet once you get past the lack of depth and surprises, there's plenty to enjoy: Gangster Squad whips along apace, providing ample, efficiently executed action. Fleischer's debut Zombieland was a riot, swapping scares for effervescent irreverence and he certainly knows how to entertain. Will Beall's script is relentlessly posturing but authentically hard-boiled and the film more than looks the part, boasting a rich digital aesthetic, to-die-for costumes and fabulous sets; the recreation of Cohen's real hang-out, Slapsy Maxie's, being a particular highlight.
Gosling and Stone are an appositely gorgeous couple at its centre and Gosling, as ever, does a lot with a little. However, if Stone has screen charisma in spades she lacks a hard-edge and is not given any clear motivation for her dalliance with the villainous Cohen, while her redemptive act doesn't ring entirely true (probably because it isn't). Penn gives it large as a cartoon gangster but his performance just serves to remind us that this isn't a film to take particularly seriously.
This is perfectly diverting Saturday-night-out entertainment but snappy dialogue and spectacular shoot-outs can't hide paper thin characterisations and an insubstantial story.
RYAN GOSLING'S FILMOGRAPHY
Blue Valentine (2010). A controversial break-up melodrama sees things from the male point of view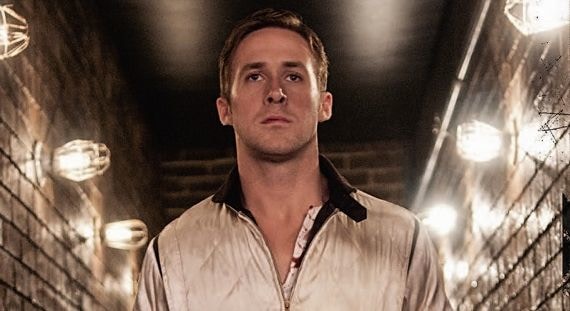 Drive (2011). Ryan Gosling's brilliant, bruising ride into LA darkness (pictured)
Crazy, Stupid, Love (2011). Ryan Gosling teaches Steve Carell how to score in a film that doesn't
The Ides of March (2011). George Clooney's star-packed morality tale superbly anatomises political chicanery
The Place Beyond the Pines (2013). Derek Cianfrance and Ryan Gosling follow Blue Valentine with an epic tale of cops and robbers
Gangster Squad (2013). Ruben Fleischer swaps zombies for gangsters with mixed results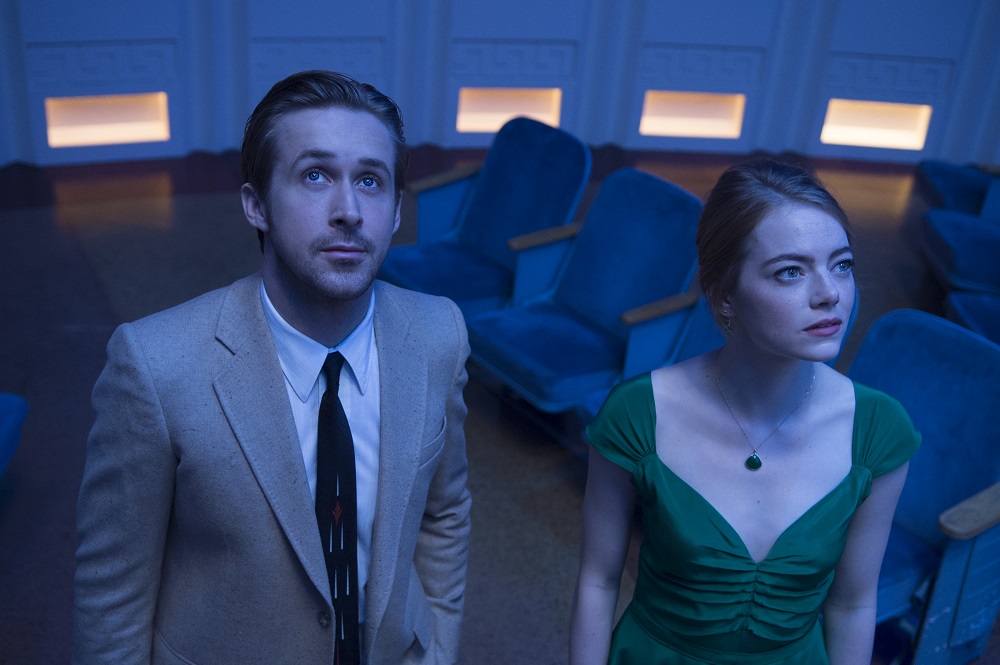 Only God Forgives (2013). Nicolas Winding Refn and Ryan Gosling follow Drive with a simmering tale of vengeance
The Big Short (2015). Director Adam McKay successfully makes a drama out of a crisis
The Nice Guys (2016). Russell Crowe and Ryan Gosling buddy up to crack jokes, bones and crime in 70s LA
La La Land (2017). Ryan Gosling and Emma Stone (pictured above) will have you floating out of the cinema on a cloud

Ultra-violence aside, this is more of a stylish box-ticking caper than a meaty thriller
rating
Share this article