The Feast review - slow-cooking folk-horror |

reviews, news & interviews
The Feast review - slow-cooking folk-horror
The Feast review - slow-cooking folk-horror
Bloody mayhem and an ache for roots in a Welsh-language horror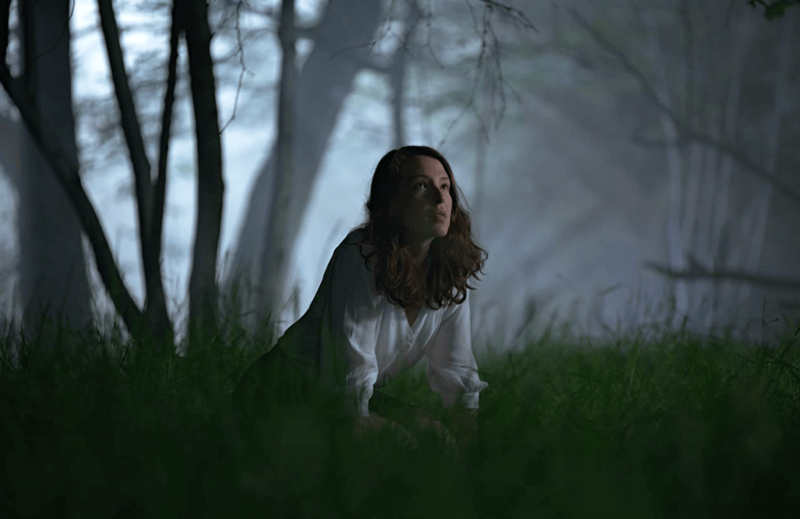 Land of my fathers and mothers: Cadi (Annes Elwy) digs in
Lee Haven Jones' Welsh-language folk-horror debut dissects a family's treachery to the land in eventually apocalyptic fashion. It starts in silent, jagged style, the characters seeming as artificial as their minimalist house, abstract paintings and intensely designed rooms, set down like a lunar outpost in rugged Welsh farmland.
Cadi (Annes Elwy) is up from the village to help Glenda (Nia Roberts) prepare a dinner party during which MP husband Gwyn (Julian Lewis Jones) means to seal a deal between the mining company which has enriched them and the neighbouring farm. As the canapes are elaborately prepared, and Glenda skins rabbits Gwyn has proudly shot with vestiges of their old farmers' skills, Cadi hardly speaks, perturbed and perturbing, a cuckoo of uncertain sort. The couple's sons are equally decadent and denatured, one a lycra-clad, highly-sexed health fanatic, the other a snarling, junkie hipster, just back from the city. Both are fetishistic, like the family home and the feast itself. Samuel Sim's score meanwhile broods, building unease.
The spare, off-putting start points up Jones' low budget, but he is simply taking his time, dropping hints and portents of The Feast's true nature. Roger Williams' script likewise allows Glenda warmth as she bonds with Cadi over an old Welsh song, making her more than a snob. Their wealth is anyway only relatively ostentatious, not suiting these lonely fields, but small-time compared to the corporation tossing them crumbs.
Cadi's nervous, unknowable presence gradually shifts into active malevolence towards the family, small acts of sabotage growing into a grander, diabolic design. The Feast then unmasks itself too, from a chilly Abigail's Party for the Welsh nouveau riche into a bloody splicing of body-horror and folk-horror. Skinning rabbits is just the start, as physical appetites lead to mutilation and vomiting regret. Maggots crawl on an infected limb and are licked up, a steam room scalds, and the meal voraciously consumes its consumers.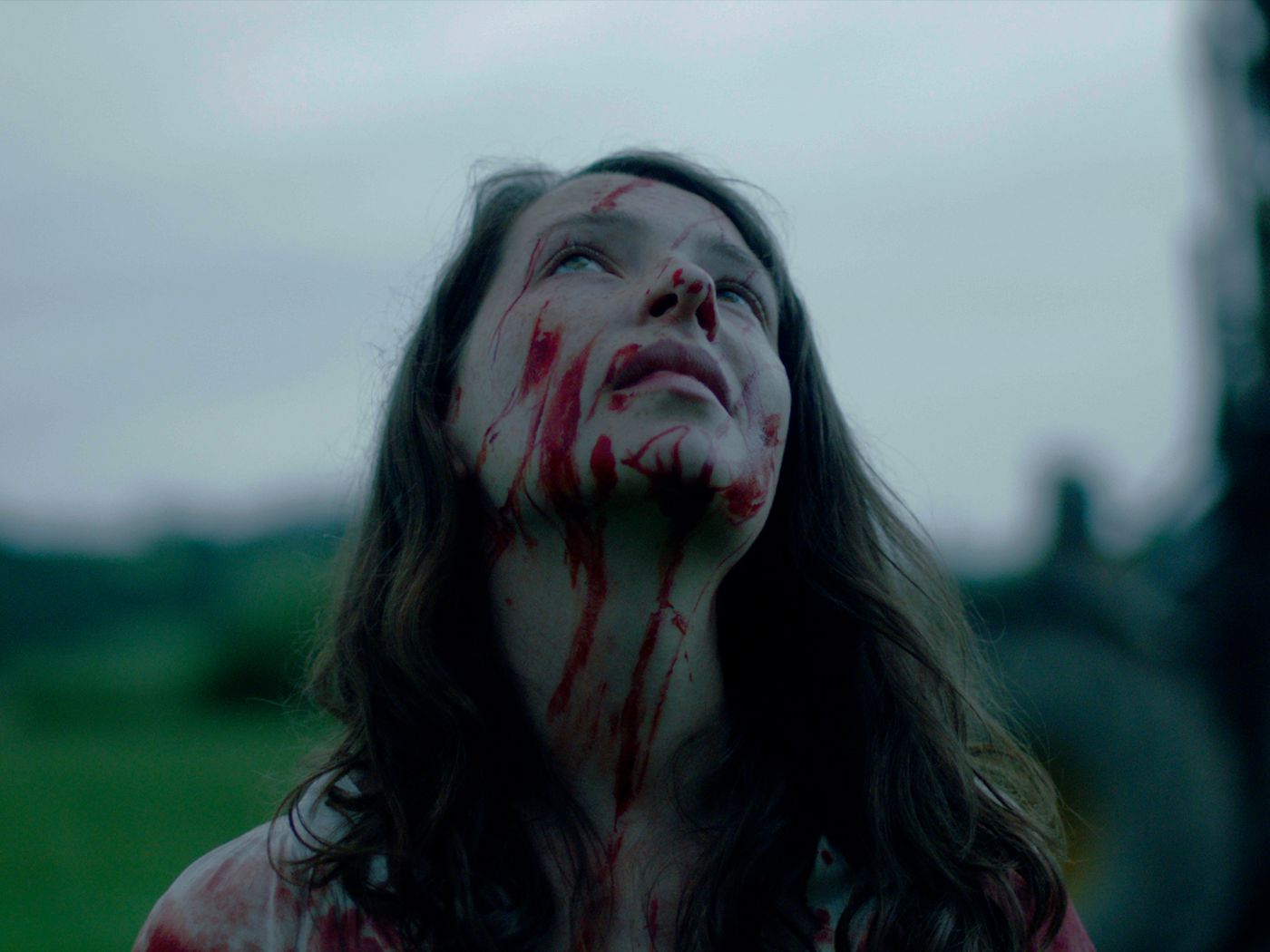 The Feast has been fairly bracketed with recent high-profile British horror with explicit social critique at its core, including Censor and Men. It stands out for the feverish momentum of its nastiness, its savage desire to unsettle and dismember, coolly sheathed, like Cadi's nature, for much of its length.
It also adds to a history of Welsh-language horror cinema starting with the cheap and nasty village slasher Gwaed ar y Sêr (1975), a childhood favourite of Gruff Rhys's Cool Cymru generation. Welsh-speaking Wales is a setting which can contradict urban Britain's multi-cultural ideals. Here, every foreign imposition, every holiday home and Airbnb, tears at a monoculture's fine linguistic threads, unwittingly continuing colonial England's Anglicising project.
The Feast therefore sets its roots in old soil and gods, and Arthurian protectors lodged deep in the land. It has the ruthless thrills and gleeful mayhem of a good B-picture, while decrying parental values' greedy gutting. Radical and conservative impulses fuse in its viciousness.