The Edinburgh International Film Festival tees off with golfing drama |

reviews, news & interviews
The Edinburgh International Film Festival tees off with golfing drama
The Edinburgh International Film Festival tees off with golfing drama
Film festival celebrates its 70th anniversary and Trainspotting's 20th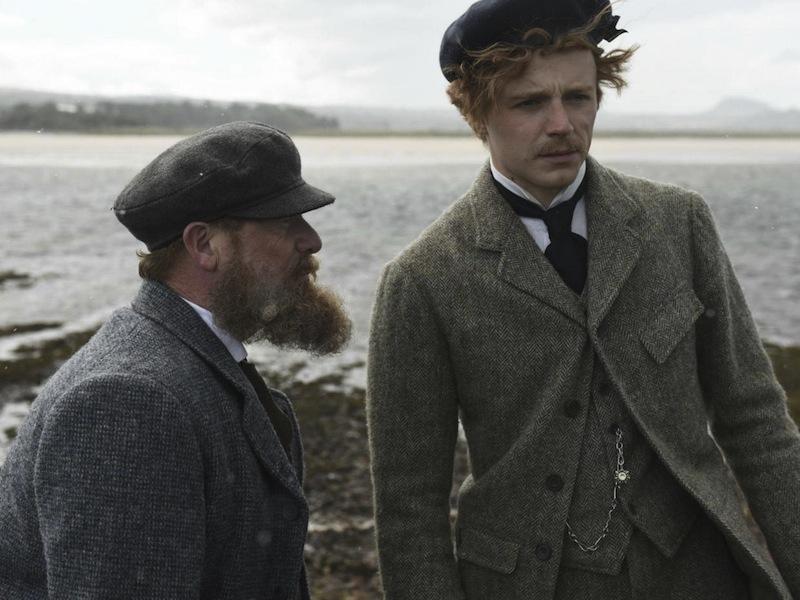 You've got a bigger swing, but have you seen my beard lately? Peter Mullan and Jack Lowden in Tommy's Honour
To anyone who says that you can't make a great film about golf, a film which is funny, sexy, and rousing, I have just two words; sadly, for those who attended the opening night of the Edinburgh Film Festival this week, those words are Tin Cup.
That film was made in 1996 and starred Kevin Costner – the king of sports movies, in his goofy prime. The one that kicked off Edinburgh on Wednesday, Tommy's Honour, has plenty of integrity and good intentions, as it celebrates a Scotsman regarded as the grandfather of golf, and his son, who was one of its first stars; it also confirms the movie star credentials of Scots actor Jack Lowden, who carries the film on his young shoulders with smouldering charisma and impressive emotional range. But the film itself struggles even to find the thrill in a hole in one.
This period in the sport also offers some rum foibles Directed by Jason Connery (son of Sean, a former patron of this festival), it's set in Scotland in the 1800s, during the early days of professional golf. The great Peter Mullan plays Tom Morris Snr, a golfer and designer of golf courses, yet working class and, despite his accomplishments, too ready to doff his cap to the "gentlemen" who own the courses; his son Tom Jnr (Lowden) is an even better player, and determined to play for his own reward.
So there's plenty of interest here: tensions between father and son, between mother and son over Jnr's choice of wife, and between Jnr and the golf establishment. This period in the sport also offers some rum foibles – rough-hewn courses, matches played in snow, no distance between players and fans, with many a brawl breaking out mid-shot.
But both script and direction are incredibly staid, preventing any of the above from creating that much drama. It's Lowden, best-known for his role as Nikolai Rostov in the BBC's recent War and Peace, who keeps us watching, with a 'tache and a dash that evoke matinee idols of the Thirties.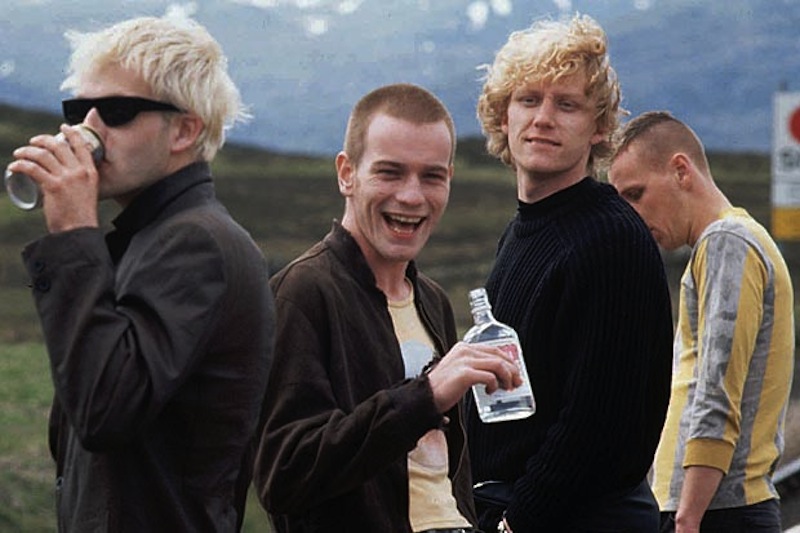 The festival is also celebrating Scotland through some anniversaries: its own 70th, an appropriately venerable age for the world's oldest continuously running film festival; the 30th anniversary of Highlander, which isn't really that Scottish, truth be told, having been directed by an Australian and starring a Frenchman (Sean Connery was at least on hand to play a Spaniard with a Scottish burr); and the most significant of all, the 20th anniversary of Trainspotting (pictured above). Chosen by the public as the best Scottish film of all time, Danny Boyle's dazzling, era-defining, instant classic hasn't aged a bit.
There will be screenings of both birthday films, and by happy happenstance Boyle, Ewan McGregor, Robert Carlyle and Jonny Lee Miller are out in the rainy streets right now, filming Trainspotting 2.
Despite also closing with a Scottish film – Gillies MacKinnon boldly inviting comparison with a Ealing comedy, by making his own version of Whisky Galore! – the festival's 300 features and shorts hark from 55 countries. Special selections include a Focus on Finland, adapting Patricia Highsmith, and a celebration of the Cinéma du look, the mini-wave of super-stylised films from France in the Eighties and Nineties, by Jean-Jacques Beineix (Diva, Betty Blue), Luc Besson (Subway, La Femme Nikita) and Leos Carax (The Night is Young, Les amants du Pont-Neuf).
With so much still to come, there's plenty of time for the festival to play its way out of the rough.