'In order to write my book I had to kill Jane Austen' |

reviews, news & interviews
'In order to write my book I had to kill Jane Austen'
'In order to write my book I had to kill Jane Austen'
Rachel Halliburton's novel The Optickal Illusion confronts the settled narrative of Regency heroines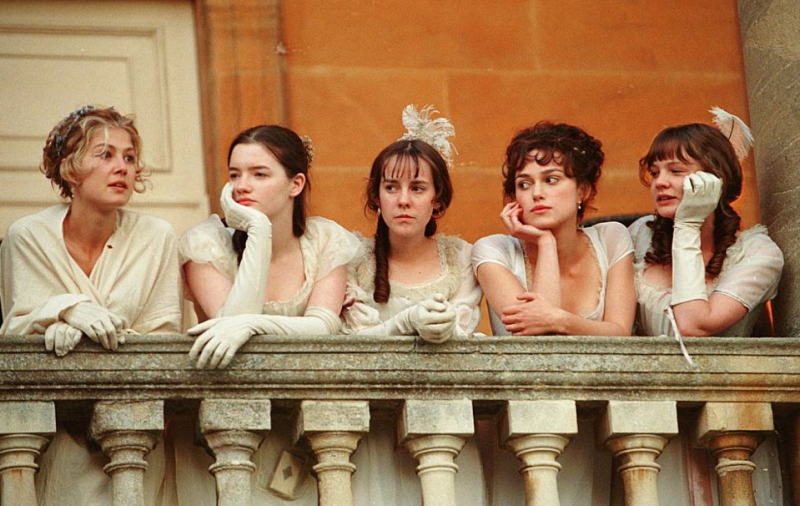 Down the aisle: the Bennet sisters in the 2005 film adaptation of 'Pride and Prejudice'
My heroine would not have appeared in a Jane Austen novel. Brilliant, arch and incisive though Austen was – as deft in dissecting the economics of romance as in laying bare the lies told by the human heart – for better or worse, she still sent all her heroines down the aisle.
Ann Jemima Provis, the ingenious, wicked-humoured 17-year-old who found herself at the heart of the scandal that dominates my
novel
The Optickal Illusion
, was a genuine historic figure who might even have crossed paths with Austen in London in the 1790s. Yet she wanted more than marriage, and in her fight to win a personal fortune of her own proved the far from universally acknowledged truth that back then a woman could understand professional ambition as well any man.
She needed to be a certain sort of woman of course. And I hesitated at first to depict her independence so boldly, not least because my image of women at the time was so firmly framed by Austen's work. On one level, to write history – even if it is fictionalised – is to play the detective, forensically examining the scraps and clues left behind by people you have never known. On the other hand it is to check your instincts as you fill in the gaps between the clues, looking to other sources for echoes and reflections to ensure that you're not imposing a modern agenda on the truth.
My initial research about the woman who had beguiled the artists of the then new and radical Royal Academy involved examining a satirical cartoon, a rude "doodle-do" song, a diary by the artist Joseph Farington, and a manuscript. In 1795 Ann Jemima and her father approached Benjamin West, the American who was president of the Royal Academy, telling him they had inherited a manuscript that revealed the secrets of painting like Titian. West – like all the Academicians – was obsessed with the secrets and techniques that had given the Renaissance painters immortal fame, and decided he should take credit for the discovery. However, he had failed to take Ann Jemima's pride and ingenuity into account, and was utterly unprepared for the devastating revenge she and her father would exact on his reputation.
Two copies of the manuscript containing what was then described as the "Venetian Secret" still remain – one in the beautiful library at the Royal Academy, one at the Ashmolean in Oxford. A satirical song from the time suggests – of course – that West was convinced by Ann Jemima for sexual reasons. But you do not need to spend long looking at the manuscript to realise that she would have needed to be both clever and immersed in complex theories of how colour worked to talk to him convincingly about it. How well those theories would eventually stand up is intrinsic to the book's twist, yet the way she communicates them first to West, and eventually to other members of the Academy is a testimony to her own artistic ambitions.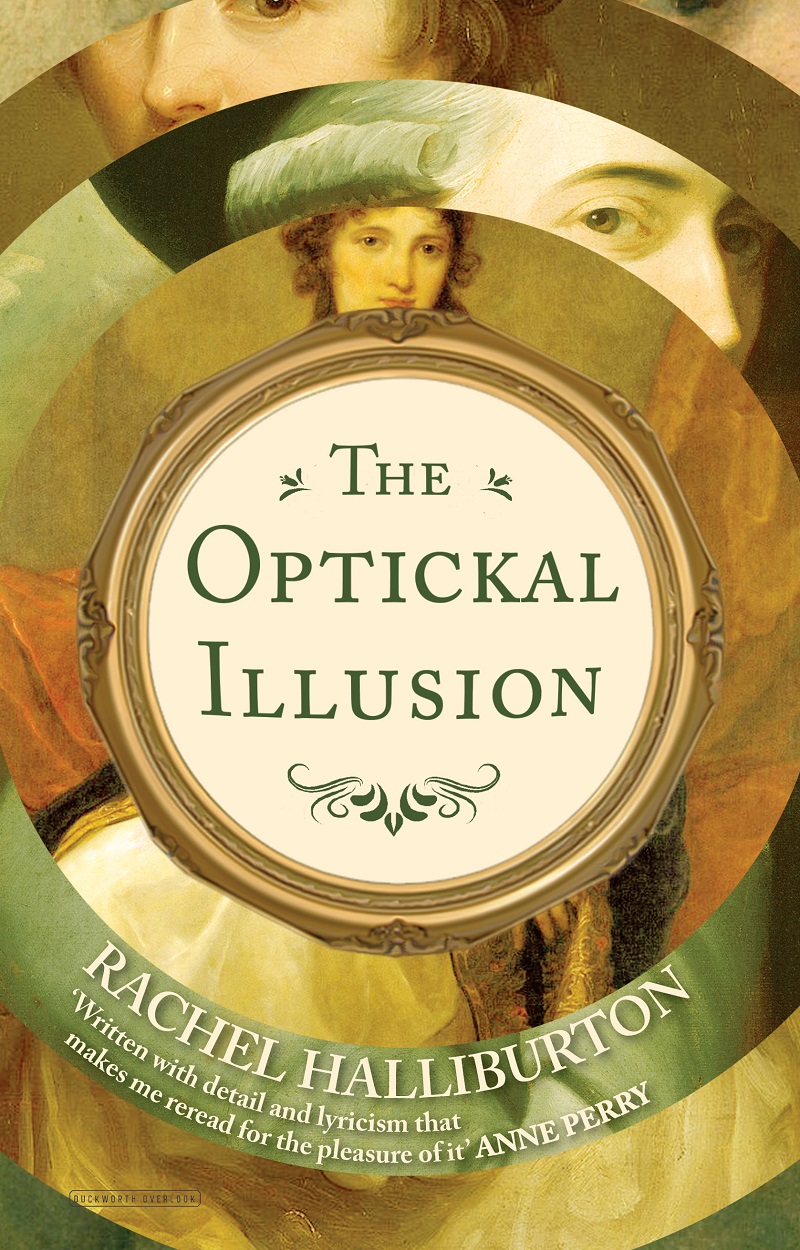 Beyond the scandal, nothing definite is known about Ann Jemima. In terms of written sources, apart from the manuscript, everything we discover about her is conveyed by those who were caught up in the revenge she took on West. Yet there is one painting that West completed around this time based on the subject of Venus consoling Cupid after he had been stung by a bee – a theme he dealt with many times. The painting he created in 1796 – the same time that he apparently collaborated with Ann Jemima - is so substantially better than the others, it raises fascinating questions about what, or who, might have made the difference.
Initially I had been drawn to the historical events that inspired The Optickal Illusion because of what they illuminated about human vanity and its accompanying delusions. Yet the more I steeped myself in Ann Jemima's story and the era, the more I felt that clues about who she was could be found by looking at talented and ambitious women, both in the art world and beyond. Mary Wollstonecraft – who is a prominent character in my novel – I already knew well, but I was surprised by quite how extensive other examples were. Quickly I became transfixed by how many extraordinary women had been silenced by history.
My favourite became Sophie Blanchard, a female balloonist who was so admired for her skill that Napoleon asked her to draw up plans for an aerial invasion of England. Sadly – not least because of time constraints – I couldn't quite bring her into the book. But I did manage to weave in the story of Mozart's big sister, Nannerl, who caused a sensation across Europe when she played the piano and was also a brilliant composer. In the last decade she has been the subject of both a film and a play, yet despite this relatively little is known about her, not least because she was married off while her little brother Wolfgang eclipsed her.
Women's contribution to science was equally significant. Antoine Lavoisier gets the credit for discovering oxygen, but he was lucky enough to have a multilingual wife, Marie-Anne, who could translate every scientific paper he needed, work with him in the laboratory, and write up and illustrate the results. As for women artists, there were a few, not least Maria Cosway, married to the book's villain, who escaped to the continent, had an affair with Thomas Jefferson, and commissioned the first portrait of Napoleon to be seen in England. It's particularly instructive to see two portraits of Maria – the first painted by her husband, the second by herself – in which her submissive doe-eyed gaze is succeeded by that of the vixen. Here, art leaves no doubt about the disadvantages of marriage.
The more I reflected on what I was discovering, the more the words of a much later feminist, Virginia Woolf, came to mind about the need for women writers to "kill" the "angel in the house". The "angel" was the embodiment of what was then seen as the feminine ideal. "She was intensely sympathetic," Woolf wrote. "She was immensely charming. She was utterly unselfish… She excelled in the difficult arts of family life. I did my best to kill her... Had I not killed her she would have killed me."
It was in the same spirit I realised that in order to write my book I had to kill Jane Austen: a woman who was, and remains, one of my great writing heroes, a great dissector of male and female vices, yet whose focus on marriage failed to capture the sheer breadth of female experience needed to bring my heroine alive.
For as my research taught me, Ann Jemima's astounding revenge took place in a world in which, while intellectual and daring women weren't the norm, they weren't the exception either. Today we are lucky enough to be living in a time where these kind of women – previously silenced by history – are starting to be heard again, and celebrated in all their complexity. To an extent Ann Jemima will always be a mystery, yet her story provokes fascinating and important questions about what a woman with talent might have needed to do at that point in history to live a fulfilling life. With the Angel in the House dead, there is both devilry and much revealing detail to savour.
An Optickal Illusion by Rachel Halliburton (Duckworth, £16.99)
It's a far from universally acknowledged truth that back then a woman could understand professional ambition as well any man
Share this article