'Fanny Price's pained silences gave me the impulse to write music for her' |

reviews, news & interviews
'Fanny Price's pained silences gave me the impulse to write music for her'
'Fanny Price's pained silences gave me the impulse to write music for her'
Jonathan Dove on the genesis and full orchestral premiere of his opera Mansfield Park
Saturday, 16 September 2017
Jonathan Dove: in classic-novel mood
When I first read Mansfield Park, some 30 years ago, I heard music. That doesn't always happen when I read, and it certainly didn't happen when I read other novels by Jane Austen. There is something about this particular book that provoked musical ideas.
Of course, music is often involved in Austen's stories: there are dances and private concerts, many of her heroines play the piano (as did Austen herself) and some of them sing, while in Mansfield Park, Mary Crawford plays that dangerously romantic instrument, the harp.
But while I was reading the novel, what elicited music was not the literal presence of instruments in the story, but something beneath the surface. I think it was the way the heroine, Fanny Price, so often suffers in silence. There are clues to her feelings, but unlike the lively Emma Woodhouse, or the high-spirited Elizabeth Bennet, she does not express them. Her reticence invited music, as a way of revealing those hidden emotions.
Two scenes particularly stand out as especially poignant, and musical. Fanny's beloved Edmund is distracted and entranced by Mary Crawford, but one evening he joins Fanny to gaze out of the window at the stars. Fanny is overjoyed to be reunited with him – but then Mary Crawford starts to sing, and Edmund is unconsciously drawn back to her, away from the window where Fanny now stands alone, looking out at the stars. This follows a scene where Fanny helplessly watches Edmund going off into a wilderness with Mary Crawford, leaving Fanny alone and silent on her bench. These scenes have haunted me for years: Fanny's pained silences gave me the impulse to write music for her. (Pictured below: scene from Heritage Opera's staging of Mansfield Park)
Interestingly, I'm not the first composer to think that Mansfield Park could make an opera: Benjamin Britten got as far as working out a scenario, and came to the same conclusion that Fanny Price should be a mezzo-soprano. He was so disturbed, however, by speculation about the work-in-progress that he ended up writing Albert Herring instead.
When I fantasised about making an opera out of Mansfield Park, I didn't picture it in an opera house: I always imagined it happening in a stately home, accompanied just by a piano. Singing around the piano is an entertainment which Austen would immediately have recognised. And a central scene in the novel involves a group of young people rehearsing a play in the drawing-room of a country house.
Over the years, I have often mentioned this fantasy to people. Then in 2006, while rehearsing The Enchanted Pig with Nuala Willis and John Rawnsley at the Young Vic, John told me about the newly-formed Heritage Opera, of which he was a patron. This company specialised in taking opera to stately homes and historic buildings, and it dawned on me that this might be the perfect company to produce – and even commission – the opera of Mansfield Park. Commissioning a new opera is a challenge for any company, let alone one devoted to small-scale productions, so I am deeply grateful to Chris Gill and Heritage Opera for taking on the enormous task, and making it possible for me to realise my dream. The original version of the opera was premiered at Boughton House in 2011. Pictured below by Robert Workman: the cast of the present Grange Festival production.
Because it was to be performed in an intimate setting, there was no need to work up the narrative into something more like grand opera; we could enjoy the subtleties of the novel in close-up. Alasdair Middleton made some radical decisions in writing the libretto: Tom would not appear, and there would be no scenes in Portsmouth. This made it possible to tell the Cinderella-like story in a single evening with a cast of 10. Quite a lot of the time, the characters sing in Jane Austen's own words. The music does not pretend to be exactly of the period, but I hope it suggests to 21st-century ears something of the early 1800s, and the unique world of Jane Austen.
I was pleased with the four-handed piano accompaniment: it suggested something of the music-making of the period, and — in a chamber space— provided ample support for the voices.There were never any balance problems, the singers could easily be heard even singing softly, so a very intimate performance could be achieved; and the lack of sustained sound in the accompaniment was made up for by all the singing, often in ensembles.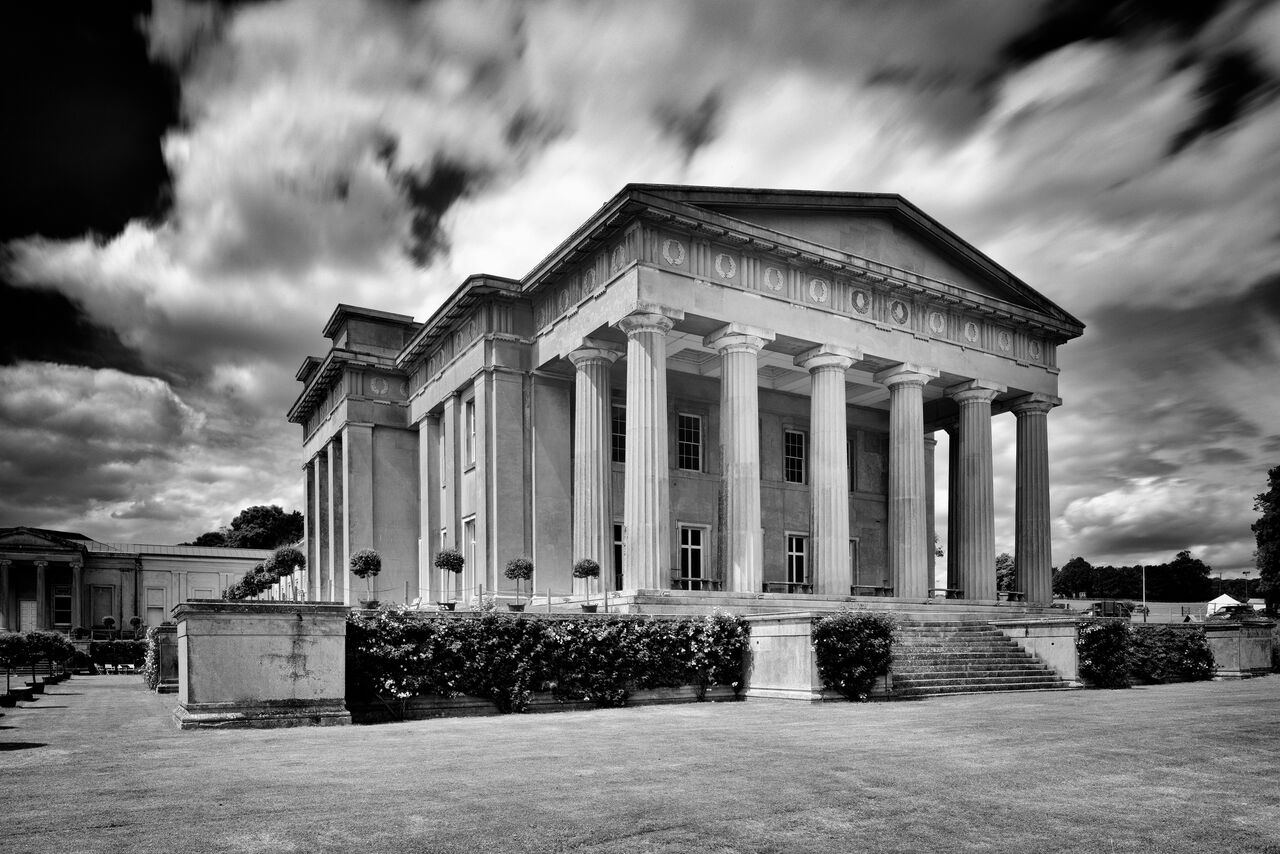 In its original chamber form, the opera has already enjoyed several UK productions, as well as productions in the USA and Australia. The original touring production played to audiences of 100 or so, in the ballrooms and large halls of stately homes. But the opera has also been performed in theatres, and sometimes, watching it in a larger auditorium, I found myself wondering what it would be like with an orchestra. One or two friends encouraged me to consider this – and soon as I started thinking about it, I could hear a little chamber orchestra, around a dozen players – still with a piano playing a prominent role, but using all the instrumental colours of the period. I realised that, unconsciously, while I was composing for piano, I had been imagining other instrumental colours all along. I had even imagined musicians in a distant room practicing dances for the ball - a tricky thing to convey when all you have on stage is a single piano! To orchestrate the opera would release those latent ideas, and make them tangible.
The Grange Festival commissioned this new, orchestral version to mark the bicentenary, this year, of Jane Austen's death. (Curiously, she died on my birthday.) The Grange, in Northington, is just a few miles from her birthplace, Steventon. Opera has been performed there for nearly 20 years, and an opera house was built there 15 years ago (the main house pictured above by Joe Low). So it really is the perfect place, and time, for the world premiere of the new, orchestral version of Mansfield Park.
Britten got as far as working out a scenario
Share this article