Murder in Provence, ITV review - a little light sleuthing amid fabulous French scenery |

reviews, news & interviews
Murder in Provence, ITV review - a little light sleuthing amid fabulous French scenery
Murder in Provence, ITV review - a little light sleuthing amid fabulous French scenery
Roger Allam and Nancy Carroll make an urbane crime-solving duo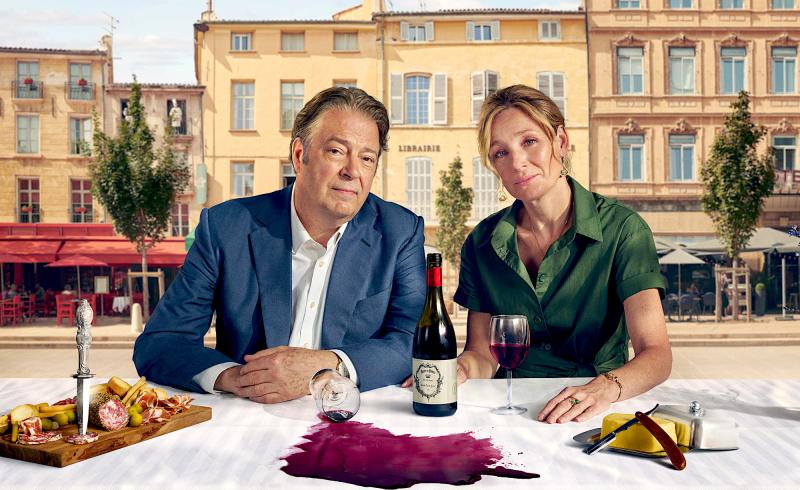 Gourmet detectives: Antoine Verlaque (Roger Allam) and Marine Bonnet (Nancy Carroll)
Connoisseurs of the Britbox streaming service may already have caught up with this three-part series, which has evidently been pressed into service on ITV to pad out TV's annual summer slump. They could have called it Midsomer Murders Goes to the Côte d'Azur, as it details the adventures of Investigating Judge Antoine Verlaque (Roger Allam) and his partner Marine Bonnet, a criminal psychologist played by Nancy Carroll.
Based on the novels by Canadian author ML Longworth, the show poses as an old-fashioned detective series, but is really a shamelessly sybaritic wallow in the glorious scenery, architecture and luminous blue skies of the Midi (the action is based in Aix-en-Provence). The screen is awash with cobbled streets, sun-baked ochre-coloured walls, antique squares and ancient stone steps, while green, gently-rolling hills stretch away to the bluey haze of distant mountains. Sometimes we're invited to contemplate the sparkling Mediterranean, with distant islands scattered across it like a shower of gems. The camera itself often seems to stop in its tracks and gaze lovingly across the landscape, as if it can't quite believe what it's seeing.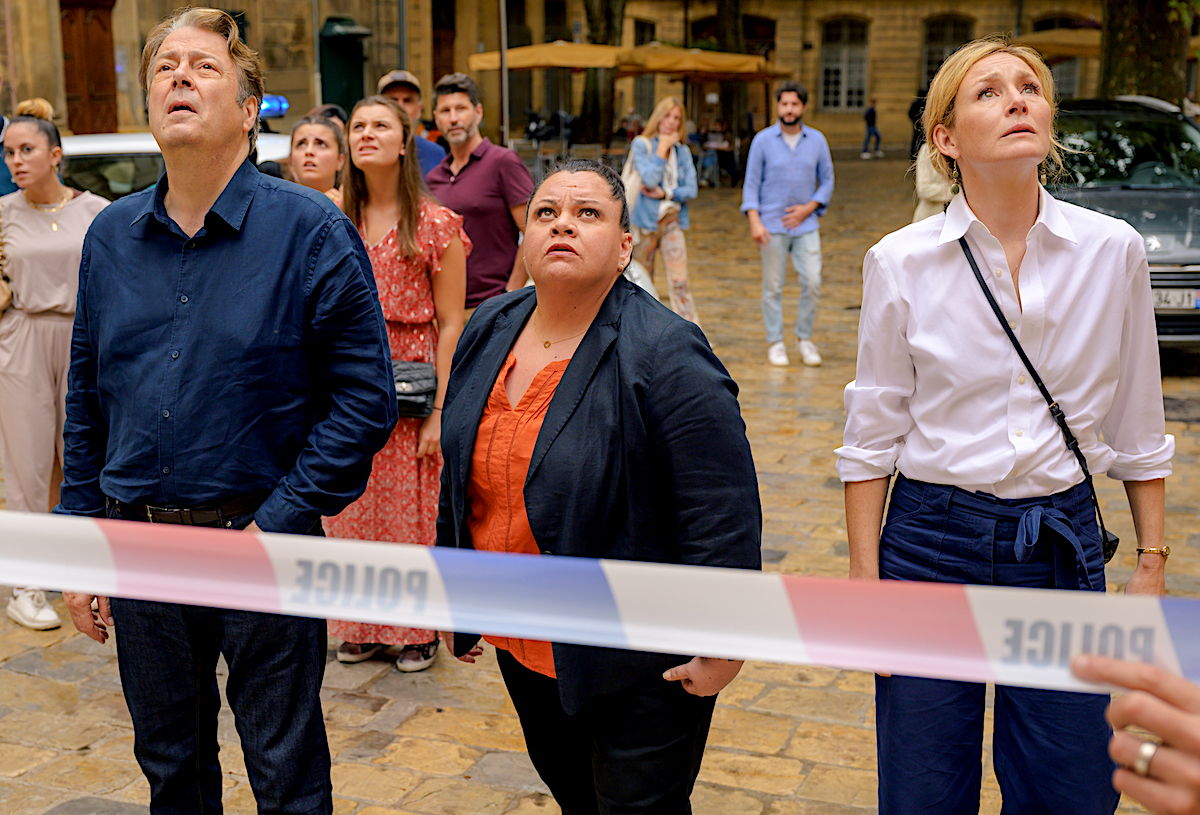 Cases are solved in a leisurely manner, frequently at some casually chic bistro stocked with an alluring selection of local wines, or even in Judge Verlaque's spacious kitchen as he indulges in a little cuisine-therapy. The storylines pivot around such upmarket themes as skulduggery within a university faculty or squabbles over an aristocratic inheritance. In this third episode, Verlaque and Marine applied their collective insights and instincts to the murder of two seemingly entirely unconnected women, who had mysteriously died in exactly the same place.
It takes a while to get used to a crew of very British actors in this overwhelmingly and authentically French environment all speaking colloquial English except when having to pronounce French names (Nancy Carroll does this with conspicuous r-rolling panache). I almost gave up on it after episode one, because it felt too ridiculous, and it's almost impossible not to picture Allam as DCI Fred Thursday from Endeavour. However, it grows on you, helped by a strong cast which includes Patricia Hodge as Marine's mother Florence (still reliving her glory days as a student revolutionary in 1968), the robust Keala Settle as Deputy Police Commissioner Hélène Paulik (pictured above, centre), and a comical turn by Geff Francis as her boss, preposterously lycra-clad and cycling-mad Police Commissioner Francois Roussell.
Somehow, Verlaque's laid-back ruminations always end up pointing in the right direction, while Marine can be relied upon to bring a little conceptual insight to bear on the case. Marine's back story involves a previous abusive marriage, and the theme of masculine violence and the insecurity of the male ego threaded through this third episode as our sleuthing duo took a particular interest in sinister therapist Dr Marcel Vannier (John Light).
You'd have to bet a second series will be along in due course. And with its Côte d'Azur cachet, the cast are definitely up for it.