10 Questions for Actress Celia Imrie |

reviews, news & interviews
10 Questions for Actress Celia Imrie
10 Questions for Actress Celia Imrie
The versatile actress and author celebrates the act of stepping into the unknown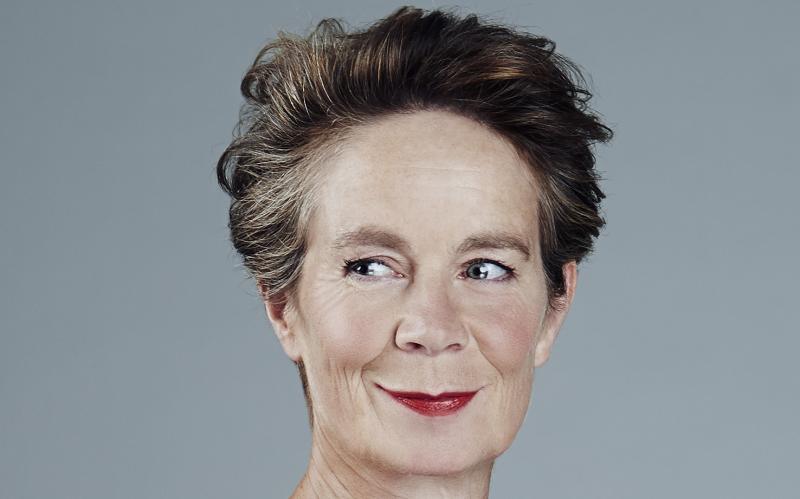 Celia Imrie: talking about growing up in polite society, rudeness and selfies
Celia Imrie is admired and loved as a comic actress. Her conversation, just as much as her performances, is full of her trademarks: sudden darting looks, alertness, natural timing, changes of register. They will all be in display in her cabaret show Laughing Matters.
Imrie is imprinted on the public consciousness for her TV roles: Miss Babs, the owner of Acorn Antiques (for which she won an Olivier Award when it became a stage musical), Philippa in Dinnerladies; and then there are the films: Una Alconbury in Bridget Jones's Diary, Celia in Calendar Girls (even if the only thing which ever gets mentioned is those cherry Bakewells) and Selma Quickly in Nanny McPhee. Her stage roles range widely too: in recent years she has been Mrs Malaprop in The Rivals at Southwark Playhouse, Sibyl Thorndike in Nicholas De Jongh's Plague over England and Dotty the char in Noises Off.
Richard Gere said that I had put 15 years on to his career
She has a zest for life, which comes across strongly in her autobiography The Happy Hoofer (Hodder, 2011). Since her traumatic near-death experience of two pulmonary embolisms in 2005, she gives the impression of being a woman with a determination to live fully, to seize opportunities. Recently these have included an unusual date in Winchester Cathedral - to receive an Honorary Doctorate. We started by talking about her cabaret show:
SEBASTIAN SCOTNEY: You have written about "celebrating the act of stepping into the unknown". Is that the spirit of your new cabaret/revue show?
CELIA IMRIE: Yes, this is one of those. I have never done this kind of thing before - apart from a few nights at Crazy Coqs last year. I don't know how it will be, but it'll be an adventure. It's terrifying, but I quite like frightening myself. We're all lunatics. I think the joy of doing it must outweigh the terror, that's all I can think of!
But this time I'm going to tell a few stories, whereas I didn't before, I went straight from one song to another. (The conversation then moves to cabaret and Berlin.) Funnily enough I went to Berlin at the very beginning of this whole escapade, because I thought, well, go to the home of cabaret. I went to a famous place, the Tipi Tent near the Kanzleramt. It was gorgeous. I'm not going to pretend I'm a singer though, that would be quite wrong, but I've got some fabulous songs. Hermione Gingold, and a terribly witty one by Alan Melville – but they're not "singing" songs. And Mozart – that'll be a surprise.
And you're also in the new Edinburgh Fringe production of Forgotten Voices. How did that happen, and what interests you about the play?
Funnily enough, I was at an art gallery and met the director. And he asked would I do it? And when I read those harrowing stories of what went on in the First Word War, I knew I wanted to be a part of it. It also took me right back to the beginning: my very first job was playing a VAD (Voluntary Aid Detachment) First World War nurse in Upstairs Downstairs with Lesley Ann Down and Simon Williams. We were just trying to imagine what it was like, then. But reading these accounts gives you quite an insight, brings it all to life.
And you've recently come back from filming the sequel to The Best Exotic Marigold Hotel?
I can't believe that we've already done it. We went away on 4 January, we came back on something like 6 March. And it's already done. I went to see little snippets of it a few days ago, I was doing an ADR voicing. I have quite a number of scenes in an old Ambassador car. And the car made such a hell of a noise, and the traffic and everything, we had to lay my voice on cleanly. All I can say is that the whole thing was absolutely thrilling. And I understand that the writer Ol Parker has finally won his battle to call it The Second Best Exotic Marigold Hotel. Quite some battle. I think it's a better title, it's... witty already (below, Imrie in her 2013 Crazy Coqs show, pictured by Catherine Ashmore).
And how was working with Richard Gere? Was it the first time?
Yes it was. (Pause, trademark glint in Imrie's eye.) He was... utterly charming. In fact he said at the end that I had put 15 years on to his career. But that's to do with a line in the film, my character, not me.
In your autobiography there's quite a bit about stars and their aura...

Forever starstruck, I will be... I hope... always. Just meeting people who have done so much in their lives – artists, doctors, musicians...
In the middle of the book you list your favourite actors – and at number one is Richard Burton. What is it? The voice? The look?
Mmm. It's the whole thing. Not that I ever met him. He's my ideal man, I suppose (laughs). I don't know why. Actually yes. The pair of them. Him and Elizabeth Taylor together. You'd be hard pushed to find any couple more glamorous. (She recalls their performance in Albee's Who's Afraid of Virginia Woolf). I'd love to play that actually, one day. But it must get into your blood, playing that anger for a long time. I went and saw Kathleen Turner do it in New York. She was magnificent. But to recreate that angst nightly must do your head in.
And there is another book coming out?
Yes, my first novel. Not Quite Nice. I believe it will come out the day before the (Marigold) film. It's all set in Nice. It's about a collection of people, sort of my age, who've decided they all want to live somewhere gorgeous. And how they all get on.
You talk in your book about having an English "out-of-control politeness", yet you also clearly have the urge to test people out with dangerous humour, don't you?
It's not to be horrible but to be cheeky, I suppose. For me it's about having been brought up in polite society. For my mother, manners were all. But my best friend is from Liverpool. When I first met her, I just couldn't believe how rude she was. The Liverpool sense of humour. It's things like: "I suppose you think you look nice in that shirt." It is unbelievably rude. But it's something you would only say to someone you really liked. With Dame Judi these days we do have a banter that is extremely rude, but with real affection. More affection than if you're being polite. It's just about having fun, I guess (Imrie with Dame Judi, below).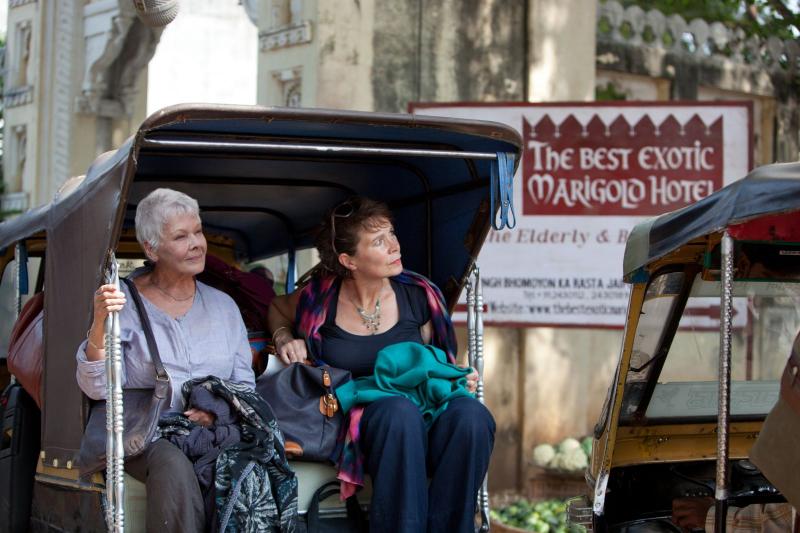 There's another theme running through your autobiography, which is about people assuming they have possession, ownership of you. People who know you, but also the whole TV celebrity, tabloid thing.
I know. It is very difficult because we owe a lot to our public. They have put you there, really. I think, for instance, that it takes courage for someone to come up to ask you for an autograph, in a polite way. It doesn't harm at all. So it is very bad form to be rude to them. But it's when people start grabbing you.... And this whole selfie thing I'm afraid I don't like that at all, it's ghastly. I hate it that everybody is around the place with cameras, tablets. You see them with their cameras, coming round the corner to see the Taj Mahal. ...SEE IT! Don't put your camera up there. You don't get the moment. The moment of "A-HAH!"
What art forms most captivate you as a spectator?
I always loved dancing and wanted to be a ballet dancer, so that's always in my soul. If I had been a ballet dancer, I probably wouldn't have been able to carry on doing all this. I know they have short careers, but God they're marvellous. I had the great privilege of sitting with Zoe Wanamaker, in the wings at the Royal Opera House about a year ago, watching the ballet dancers go by, seeing them taking a breath in the wings and going on again. It takes your breath away. I had their sweat right next to me - which is the whole point of live theatre. I also watched a screening of Christopher Wheeldon's Winter's Tale in the Barbican with the same dancer a few months ago, it was absolutely thrilling. Edward Watson, he was magnificent. Such a superb dancer. I know a little bit about how difficult it is. I love it.
Celia Imrie will be in three of the performances of Forgotten Voices, presented by the Pleasance Theatre Trust at Pleasance Courtyard, Edinburgh from 20 to 22 August