10 Questions for Songwriter Jackson Browne |

reviews, news & interviews
10 Questions for Songwriter Jackson Browne
10 Questions for Songwriter Jackson Browne
Veteran tunesmith on politics, David Geffen and life with the Eagles
Jackson Browne performs at Occupy Wall Street, 2011
If there's one commonly-known fact about Jackson Browne, it's that (with a bit of help from Glenn Frey) he wrote "Take It Easy" for the Eagles. The first track off their first album, and their first hit single, it remained a trademark for the band despite all the changes they subsequently went through. The following year, 1973, Browne released his own recording of "Take It Easy" on his second album, For Everyman.
While the Eagles' version was harmony-packed and radio-friendly, Jackson's version was more introspective and philosophical, as much of his work tends to be.
It epitomised the way Browne has always worked at his own pace in his own way. His debut album didn't appear until 1972, when it was released on David Geffen's Asylum label, though Browne had been working in the music business since the mid-Sixties. Having fleetingly been part of the original line-up of the Nitty Gritty Dirt Band in California, in 1967 he came to New York and signed a publishing deal with Nina Music, a division of Elektra, and wrote songs which were recorded by the likes of Tom Rush and Nico, who was Browne's girlfriend at the time (he appears as musician and songwriter on her album Chelsea Girl). "I made my first album when I was about 22 or 23, " he reflected. "A lot of my friends made records when they were 18 and kind of made them before they should have." The startlingly mature quality of songs such as "Doctor My Eyes", "Something Fine" and "Rock Me on the Water" proved his point.
Emerging in his own right in the early Seventies, he was celebrated as one of the core members of the era's singer-songwriter boom (the proverbial "Mellow Mafia"), alongside the likes of James Taylor, Neil Young and the newly-solo Carole King. But despite sharing a fondness for melody, harmony, acoustic instruments and mellifluous chord changes, these were all very different artists. Browne's long career has run the gamut from the intensely personal reflections of Late for the Sky or The Pretender, via the hugely successful live album Running On Empty to the overtly political bulletins on Lives In the Balance or World In Motion. Ecological and human rights causes remain high on his agenda (Browne with Bruce Springsteen and Tom Petty at the Musicians United for Safe Energy concerts in 1979, above).
His new album (his 14th), Standing In the Breach, covers several bases, from the Nico-era jangle-rock of "The Birds of St Mark's" to the unambiguous political tirade of "Which Side". But while he needs little prompting to discourse at great length about US foreign policy, political corruption and environmental crises, it was a relaxed and humorous Browne who shared some thoughts with theartsdesk on the eve of his UK tour, which begins tonight at Birmingham's Symphony Hall (sleeve of Browne's debut album, below).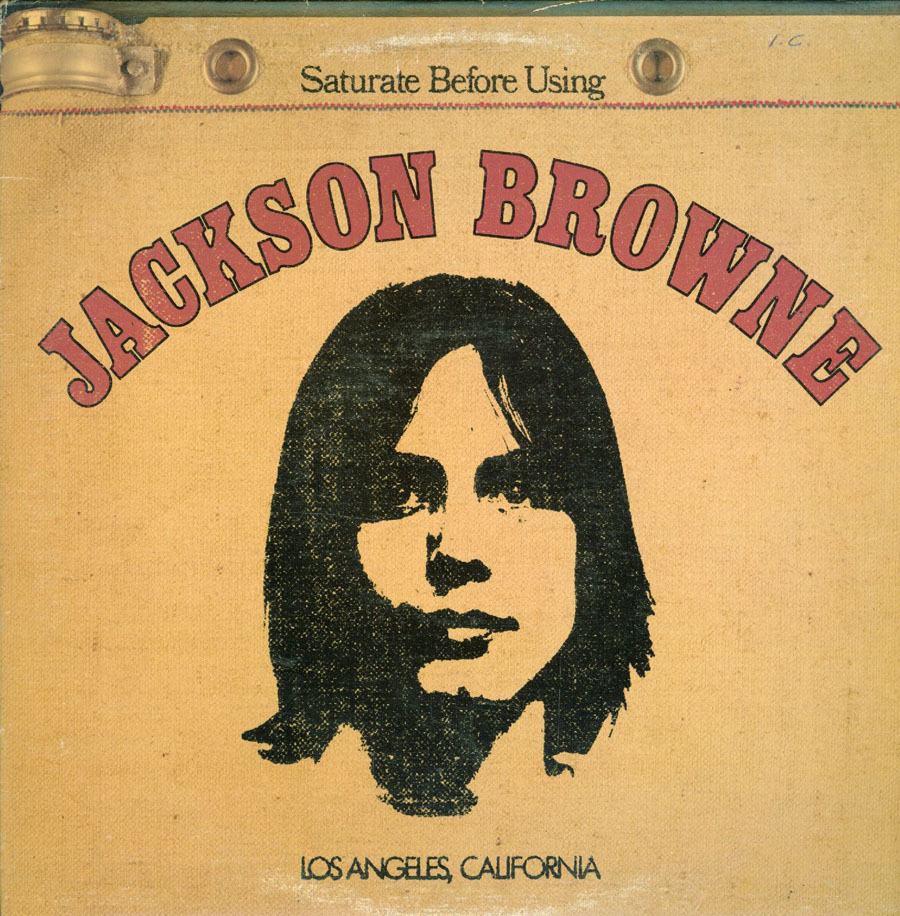 ADAM SWEETING: Were you involved with compiling the recent multi-artist tribute album of your songs, Looking Into You?
JACKSON BROWNE: The guy who put it together, Jimmy LaFave, is a friend of mine and one of the singers on the record, but I didn't even know who was on it until it was more or less done. It was a little bit overwhelming – I'm glad I wasn't involved in asking people to do it or explaining to friends of mine who aren't on it why they weren't asked. Then I didn't listen to it for a while until it was really done, then I had to ask for it, "would you send me this thing so I can hear it?" It was really very moving and I was really knocked out. Pretty much all of it was great. Some things were just incredibly great, some wonderful singing and interpretation of the songs, so I almost heard the song for the first time. Like with "Late for the Sky" in Joan Osborne's version, i just thought "ooh!" y'know? Yeah, a very emotional reading of the song. A lot of people did very faithful renditions, but the ones that were really most interesting to me were the ones like Bob Schneider's "Running On Empty", where he really took a whole different emotional texture.
What did you think of Don Henley's version of "These Days", with its brass arrangement?
In an odd way that was one of the more faithful versions, even though he went to great lengths to get a young band to do it with him and to put horns on it. I thought it was really good. On that Eagles tribute album that happened, Common Thread (1993), where all these country artists did Eagles songs, they just basically did the Eagles' arrangements, which is not what you want. You want somebody like Lucinda Williams who'll simply turn the thing inside out and do something else with it, like she did with "The Pretender" on Looking Into You. It made me hope that the new songs I was writing would measure up. Nothing like hearing a compendium of what are supposed to be your best songs just before you put your new songs out (below, Browne – far left – in photoshoot for the Eagles' Desperado album).
In the sleevenotes, Henley made the comment that you wrote "These Days" when you were 16, but you were "always a step ahead of the rest of us."
Yeah. It's quite a compliment. When I met Don he was sitting behind the drums singing "You Don't Know Me", the great Ray Charles version of that song, and it was like the sun coming over the mountain, it was like "oh my God, here's somebody who can sing like that and he plays drums while he's doing it." And he was also ahead of everybody. There was nobody like that in LA when he got there. All the people I ran into in LA when I got there were pretty precocious in their own way, whether it was Henley who could sing and write these amazing songs... John David Souther [singer/songwriter and another Eagles collaborator] by the way was a drummer, or [session musician] Russ Kunkel who is a great drummer and who had a particular facility for playing behind quiet acoustic songs. That was the big issue, whether or not the drums were going to eclipse the acoustic guitar playing or the really quiet nature of some of these songs. Los Angeles was a place where people went to try to get signed by a record label or join a band or in some way pursue their fortune, and for that reason there were all kinds of really great people.
In the History of the Eagles documentary, Glenn Frey tells a story about living in the apartment above you and listening to you very painstakingly writing songs, in between making pots of tea.
He's made me the most famous tea-drinker in America. I'm glad I didn't know that he was listening to me write songs because you don't need to think that anybody's listening to you. Because you do have to repeat and pound on the thing over and over again to get what you want. I was just learning to play piano at that time too, I had a piano that had been in my family for many years. In fact it's the piano on the cover of that tribute record – you see a piano through the doorway and it's the piano that I used to look through that doorway and see when I was 3, it was my father's piano. It was his father's piano, and that was the piano that was downstairs from Glenn Frey. I was in a utility basement underneath the apartment that he lived in with JD Souther. I had lived next door to them, I got 'em that apartment and I figured I could pay $35 a month instead of $70 by moving into this basement. It wasn't even legal to rent 'cos it only had one door and you have to have two doors for the fire laws (Browne with Warren Zevon and John Belushi, below).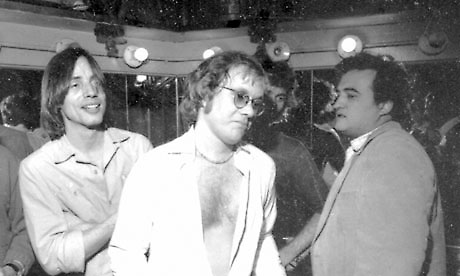 Do you think you inadvertently had a big influence on Frey's work?
Glenn is another precocious guy. He used to tell me about Bob Seger before you'd ever heard any Bob Seger records because he'd been in Bob's band. Bob was a very big deal locally in Detroit, and Glenn sang me that song of his, "Big River", it was an incredible song. I said this about him in that film about Geffen [Inventing David Geffen] – Geffen told Glenn Frey's partner JD Souther "well you can make an album on your own but Glenn, you should have a band." What's great, what's really admirable about it is it was the truth. I'm sure it gave Glenn pause, like "whoa, you mean his songs are interesting by themselves but I have to be in a band? Hmmm." Well he put together the Eagles, and it was such a triumph and you see how Geffen's straight-ahead approach, his truth, his being honest about it led to a fantastic band and a really interesting development I think in music. Like that Common Thread album proved, the Eagles really influenced country music. At that time the Flying Burrito Brothers had formed and the Byrds had turned towards country music. We'd go see Waylon Jennings at the Troubadour in LA, and the Rolling Stones were influenced by Gram Parsons and country music. It's interesting that a band formed at that time would actually be that influential in country music (Browne with David Crosby, below).
It's funny in the Eagles film when Geffen says "Don Henley is a malcontent and always has been."
It's really fascinating because they're both very good friends of mine, and I just listen. What Geffen did for the Eagles was cool. The band came together and these guys were really so interesting, they could sing so well, but he got involved in the lives of each of these guys, and like a real manager, like a real backer-manager-investor he made sure that they had the room to develop. Whether it was paying some of Randy Meisner's kids' dental bills or whatever it was, whatever they needed, as opposed to paying some huge advance, he just developed them. I think for Don, when Geffen began to get bigger and take on more clients and be involved with a whole lot of other people, he was really bothered by it, that it wasn't going to be this little tight family of artists, and there's no reason why it should. I don't think it's very realistic to think that he would not go on and work with other artists. Matter of fact, if you think about the thing that Geffen does, it's no different to somebody wanting to write the next great song. Geffen would be involved with films, Broadway musicals... He was tremendously ambitious, and not just in terms of making money but in terms of creating successful music.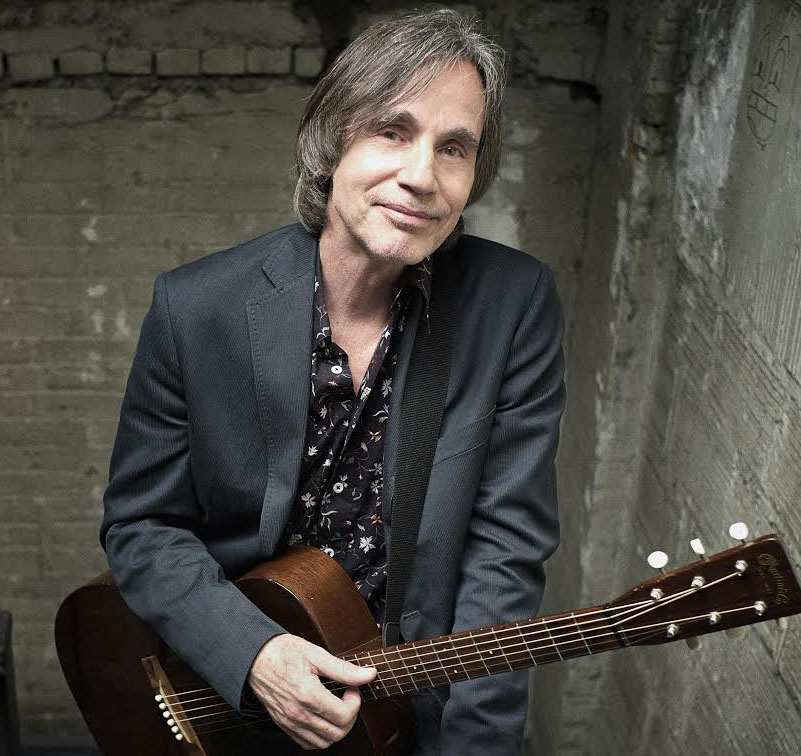 How has your songwriting process changed since 1969 or '70? On your new album, a song like "Which Side" is obviously written for a specific purpose.
The process is very different all the time, there's no one way it happens. In the case of "Which Side" we were doing Little Steven's song "I Am a Patriot" and we had an amazing version, it was a very reggae version and very upbeat and exhilarating. It's a very positive song, and at the end of it I wanted to keep singing, and I'd be looking at an audience full of young and old people and I started writing extra lines about "well maybe you're from Washington", and say something about the place we were in that night. But I only had this one verse which essentially was a last verse, it was like a coda to Little Steven's song. I needed at least one more verse and I wrote it the night before [LA band] Dawes and I went and played at Occupy Wall Street [in December 2011]. But all along I was avoiding going into very much detail about which side is which. I thought that just name-checking Occupy would bring to mind all that they were talking about. My instinct at this time is to not go long in talking about political things, but I found myself reluctantly admitting that there's no way around it, you have to really tell people who you're talking about when you say "which side?" The side of corporations who are polluting and destroying the natural world or those who defend it and confront or disrupt to do that? When we play that song there's quite a cheer from the audience on the last verse so I feel that was the right thing to do. Still, though songs accompany many other activities, some of which are political, they can't take the place of people reading or watching films or attending meetings and hearing people speak in depth about subjects.
I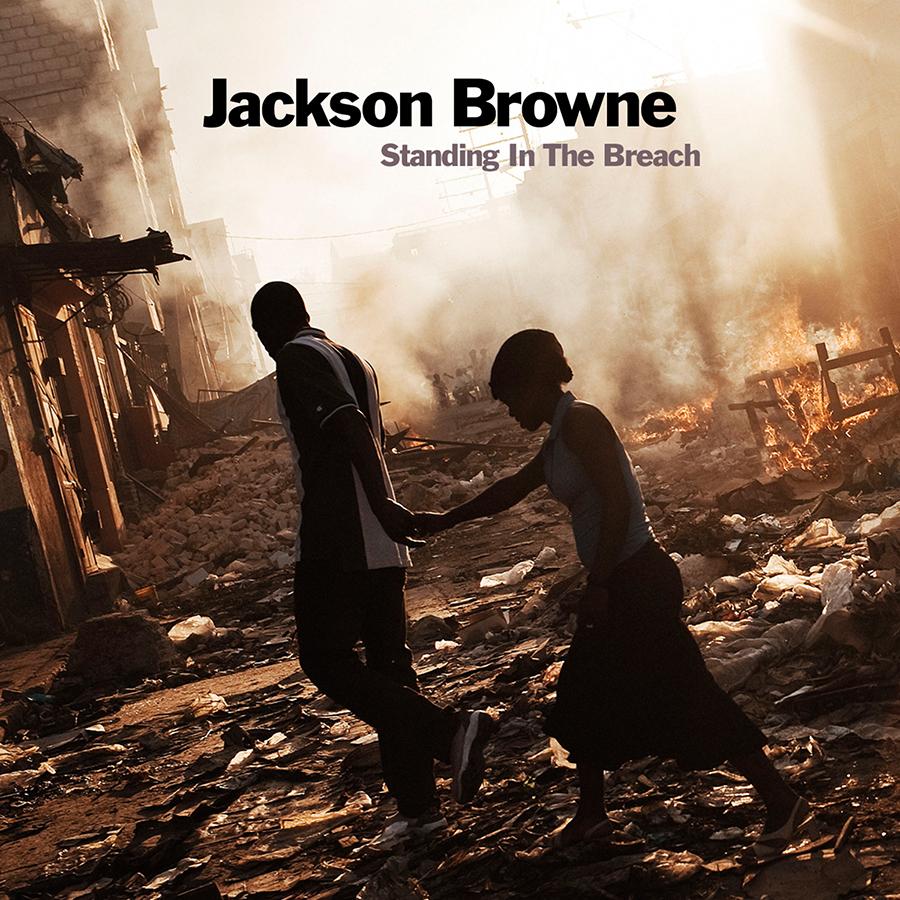 n another song on the new album (pictured left), "The Long Way Around", you talk about how a lot of things have changed for the worse since you were young?
It refers to things like gun massacres and the Gulf oil spill. I think there've been 37 massacres since Sandy Hook or something, it's an incomprehensible amount. There are guns in the hands of people who shouldn't have them, clearly, and not one of these politicians is able to get a law through. There's a certain rancour developing for the whole political class of people that are moribund and can't seem to make anything happen. The problem is of course not them but us – we're the ones that can't make them do anything. We're subject to all kinds of advertising, to political messaging, and the National Rifle Association is this incredible political force and they represent the gun manufacturers, though they pose as representing gun owners. It's the manufacturers that control the NRA and who all the politicians have to contend with. Either they're craven politicians who simply serve the interest of the NRA or they're brave politicians who oppose them but all these struggles are going on in the populace, in people's minds and hearts. I don't know what I'm trying to say. I just think that it takes passing laws, and at this point laws are passed by whoever has the most money. That's our problem. I'm not going to give anybody any money any more. Fuck them. Progressive people are being asked in all these appeals saying "help us fight back at the Koch brothers [right-wing billionaires who fear that America is being overrun by communism], can we have $15 to try to counter the billions that are being spent by the right wing?" It's just foolishness. Either that or admit that democracy doesn't work because it's been defeated by the super-rich. Democracy has been completely unhooked (Browne and Bonnie Raitt campaigning for 2008 Democratic Presidential hopeful John Edwards, below).
Were you interested in politics back at the beginning of your career?
I wrote a song before my first album called... well it was a version of [folk ballad] "Stagger Lee". In it I talked about [Black Panthers founder] Bobby Seale, I put Bobby Seale and the Black Panthers into "Stagger Lee" – I think it's fairly politically engaged to do that. I had this line like "Bobby Seale said Stagger Lee was a brother off the block, whose actions had to speak for him cos he couldn't relate to talk / Listen all you millionaires there's something you should know, if he ever gets his shit together some of you gonna have to go." In the end I didn't record that song but I read about those things. I read Soul On Ice [by Black Power writer/activist Eldridge Cleaver] when I was writing "Rock Me On the Water", it just didn't come up in my music very much. I sang that song for David Geffen and he was like "huh, what's wrong with being a millionaire? I don't know if that's one of your better songs." [laughter] He wasn't a millionaire at the time. He just wanted to be a millionaire.
Would you still write that line "things are bound to be improving these days" – as you did in "These Days" – today?
It's funny because what you've just done is what I do all the time when I'm writing a song, I cross-examine myself on every line. "But you don't mean that. Do you really mean things are bound to be improving, because they're probably not are they?" and you have this little conversation with the guy looking over your shoulder, taking issue with everything that you say in a song. But though that song was written when I was 16, those lines weren't. I rewrote it when I was in my twenties. The last verse used to be "I'll stop my dreaming, I won't do too much scheming these days'". I don't really believe that you stop your dreaming, and when I was 16 it was a rhyme and it went along with what I'd started, but when I was 22 or 23 I just thought things are bound to be improving, so I wrote that. Would I write that now? Yeah because I was addressing that inborn hope that keeps people going, but I probably wouldn't say it in that way. My version of that hope is "get the money out of politics and maybe we might see this country turn back into something more like democracy" [a quote from "Which Side"]. Do I really think that's gonna happen? Well it might. Let's hope.
Jackson Browne tour dates: 17 November Birmingham Symphony Hall / 18 Bridgewater Hall Manchester / 20 Sage Gateshead / 21 Glasgow Royal Concert Hall / 24 London Royal Albert Hall
Below: watch Jackson Browne play live at NPR Radio
Los Angeles was a place where people went to try to get signed by a record label or join a band or in some way pursue their fortune
Share this article