Cannes 2012: Cronenberg's Cosmopolis |

reviews, news & interviews
Cannes 2012: Cronenberg's Cosmopolis
Cannes 2012: Cronenberg's Cosmopolis
The adaptation of Don DeLillo's Wall Street novel is a slight, but icily entertaining mockery of a heinous breed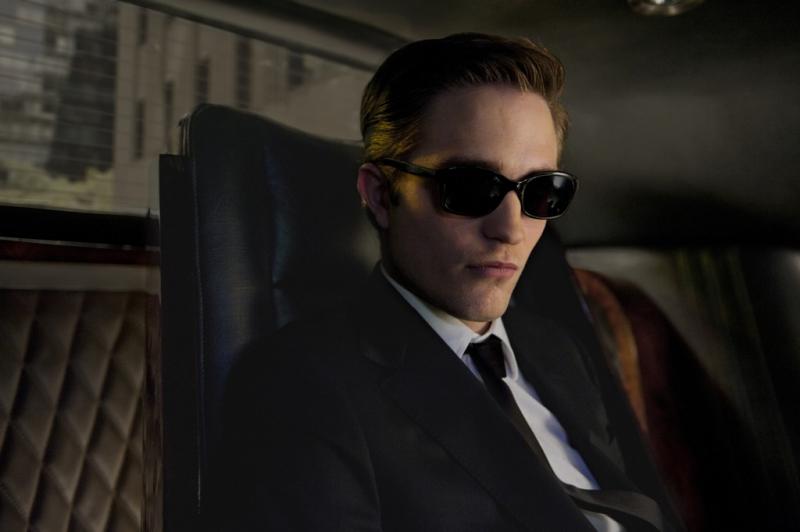 Speculating into the void: Robert Pattinson in Cosmopolis
It's quite a coincidence when two of the competition films in Cannes take place almost entirely within a stretch limousine. Then again, considering that the movie stars here travel the most ridiculously short distances in such vehicles, it's entirely appropriate.
Following on from
Holy Motors
, in which the limo doubled as a changing room for an actor-for-hire as he's driven between assignments, in David Cronenberg's
Cosmopolis
it serves as office, doctor's surgery and love nest for a Wall Street billionaire on a 24-hour self-destruct.
Adapted from Don DeLillo's novel, this features Robert Pattinson as Eric Packer, trader and misanthrope, who insists on being driven the length of Manhattan for a haircut on the day the president is coming to town. As the limo crawls through traffic, demonstrators take to the streets and Packer's security advisors warn of a credible threat to his own life. Meanwhile, his financial empire is crumbling, unstuck by a foreign currency that is refusing to play to type.
Within the limo Packer holds court to the geeky kids who are his "cyber-capitalist" employees, his "theory advisor" (Samantha Morton), a lover (Juliette Binoche, pictured right) and a doctor, who probes away on the back seat and informs him that he has an asymmetrical prostate. Now and again he climbs out to dine with his new wife, trying to persuade her that it's time to consummate their marriage.
After the slightly stuffy period piece of A Dangerous Method, this is much more recognisably a Cronenberg movie, particularly one circa Crash and eXistenZ – glacial in look and tone, with characters bordering on psychotic and a world twisted out of shape. Cronenberg has said that the film is contemporary, while the book was prophetic, and he's right; in its portrait of Wall Street greed and solipsism, the movie doesn't tell us anything we don't already know. In that sense it's a slight work, almost a ditty. That said, the combination of the Canadian's deliberately artificial style and huge tracts of DeLillo dialogue seemingly lifted wholesale from the book offers an icily entertaining mockery of this heinous breed "speculating into the void".
I particularly liked the conversation with Binoche's art-world character, during which Packer begs her to acquire the Rothko chapel for him, at whatever cost, so that he can install it in his apartment; when she suggests that it belongs to the public he retorts, "Let them buy it". Despite feeding off the world, Packer has no time for it (hence his little bubble on wheels). The public is given a tiny revenge in the form of Mathieu Amalric's glorious protestor, who smacks a custard pie into Packer's face and declares proudly, "I passed on the president of the United States to make this strike. I can cream him any time."
Cronenberg has given Pattinson an opportunity to flex his muscles and the young Brit grabs it. He's very good as a man as coldly logical as the number-crunching computers that line his car's plush interior, but whose confident veneer (he reminds me a little of Christian Bale in American Psycho) has totally cracked by the time he reaches the barber. We know he's losing it early on, when he wonders aloud, "where do the stretch limos spend the night?" Holy Motors actually does have the answer to that one.