Jackie Mason, Wyndhams Theatre |

reviews, news & interviews
Jackie Mason, Wyndhams Theatre
Jackie Mason, Wyndhams Theatre
New York comic makes a sad farewell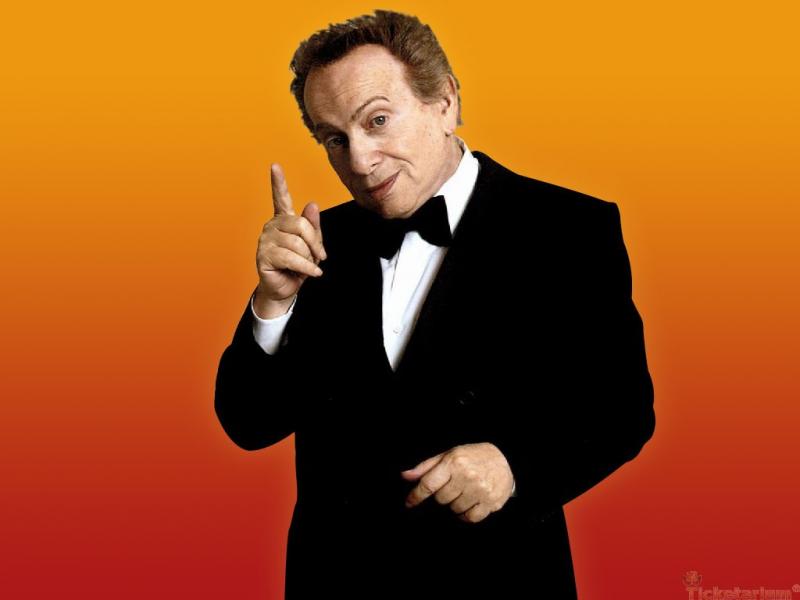 Jackie Mason warned that some of his material would be old - and he was true to his word
There was a time when Jackie Mason was the pre-eminent New York Jewish comedian. He had started his career in those postwar Catskills hotels catering to vacationing Jewish families from New York City, which became known as the Borscht Belt. The circuit spawned a list of talents including Mel Brooks, Woody Allen and Joan Rivers, among many, many more, and it was a phenomenon that prompted the film Dirty Dancing.
So due respect to a veteran who has been in the business for several decades and now, at the age of 75, is performing his farewell UK tour, called
Fearless
.
What a shame I can't bid him a fond au revoir, as this shambling, bumbling show was a huge disappointment. It promised well as the former rabbi came on to the strains of "New York, New York" and immediately started guying the people in the front row, suggesting that as Gentiles they wouldn't make a good audience - "Did you pass away? Because you're not laughing." But the joke quickly wore thin, not least because I suspect the extended family were, in fact, Jewish. Weird.
He spent a lot of time mocking the front row to no comedic effect
Mason warned us that some material would be old because, he said, people want him to do his established routines. No problem with that – he certainly wasn't afraid to do huge chunks of it – but you might think the old stuff would be on a loop in his head by now, yet Mason repeatedly looked to the wings for prompts and during the first half of the show kept asking, "Is it time for the intermission now?" and "Have I done enough yet?"
The first half of the show was lacking in any pace and he spent a lot of time mocking the front row to no comedic effect. A lot of Mason's shtick is "Jews do this, Gentiles do that" and that's usually a rich and humorous seam, but there were some dodgy moments of borderline homophobic and racist comedy, with the French and Arabs being particular targets. But in the second half it tipped over into the kind of edgy or distasteful material (depending on your view of these things) that British comics such as Frankie Boyle and Roy "Chubby" Brown would think twice about using.
The nadir was reached with a long, unfocused routine about positive discrimination and how people get into medical school in the United States. "A Jew need needs 98 per cent to be a doctor. A Latino gets 27 per cent and that's OK. A black gets two points and they say, 'You're in.'" At least Mason didn't talk about "schvartzes", as he has before, although I left with the distinct impression he's not a fan of President Obama, who got several negative mentions.
He made little effort to make his material relevant to a London audience and one routine about the Grand Canyon - "Why would I want go see a big hole in the ground? If someone said there's a big hole on Third Street would you go look at it?" - just appeared lazy. Could he not at least have made the payoff about a nearby landmark? There was the occasional nugget, but sadly too few.
I first saw Mason a decade ago and interviewed him at about the same time, when he was still at the peak of his powers and he was a very funny joke machine. What a shame that he has gone for this last hurrah, which is one for Mason completists only.
Jackie Mason at Wyndhams Theatre until 17 March
Jackie Mason tells one of his early funny ones
The nadir was reached with a long, unfocused routine about positive discrimination
rating
Explore topics
Share this article