New Music Unlocked 2: Nick Cave, Tomorrowland, The Prodigy, The Clangers and more |

reviews, news & interviews
New Music Unlocked 2: Nick Cave, Tomorrowland, The Prodigy, The Clangers and more
New Music Unlocked 2: Nick Cave, Tomorrowland, The Prodigy, The Clangers and more
Previewing the wild array of new music events available this week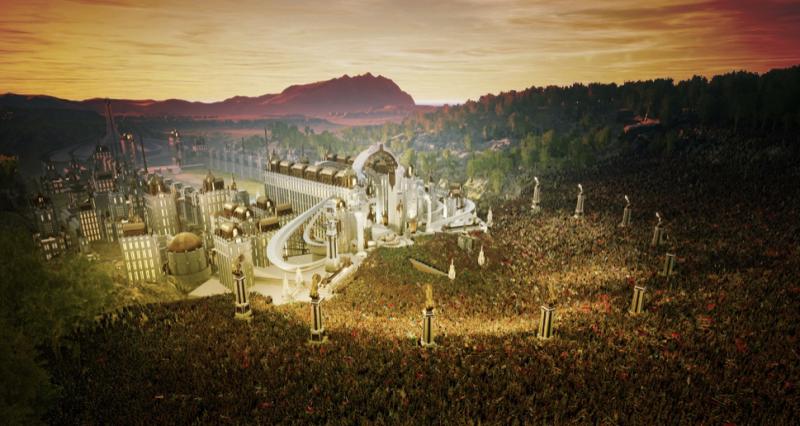 Tomorrowland: Digital rave Disneyworld
Everyone keeps upping their game with what and how they're presenting music in these unwelcome times, and this week sees a red hot selection on offer. Below is a cross section of the best that's out there to see, hear and get involved with
Tomorrowland Around the World
As the weeks pass, new standards are being set for the presentation of music online. Nowhere more so than with epic European EDM festival Tomorrowland. Working with experts in 3D design, video production, gaming and special effects, they will be presenting eight stages, each one with a landscape equivalent to around 10 square miles, featuring a mass of foliage and 280,000 virtual ravers. 60 artists and DJs, including Katy Perry, Charlotte de Witte, Steve Aoki, Martin Garrix Tiesto and San Holo, have had performances shot in green screen studios all over the world. The event takes place from 3.00 PM until midnight on Sat 25th and Sun 26th July; visitors do not need VR equipment and can buy tickets for 12.50 Euros per day here.
Folk Weekend: Oxford - #LiveToYourLivingRoom
The Folk Weekend: Oxford organization have been pushing boundaries with interactive online performances, utilizing a combination of Zoom and Facebook Live to encourage interaction between stage and audience, just like a proper gig, right down to the applause. Viewers are also able to ask artists questions. Events take place over coming weeks, starting with light-hearted duo Belshazzar's Feast on Sunday 26th July. Details and tickets, ranging between £8 and £22, are available here. The aim is for monies raised to support those who work in live folk music, from artists to sound engineers, administrators to venue cleaners. Other artists appearing include Kathryn Roberts & Seth Lakeman, Sam Sweeney, Nick Cope and Jez Lowe.
Idiot Prayer: Nick Cave Alone at Alexandra Palace
At 8.00 PM on Thursday 23rd July Nick Cave will be performing in the otherwise empty expanse of London's 10,000 capacity Alexandra Palace. The performance was filmed in June by award-winning cinematographer Robbie Ryan (renowned for his work on The Favourite, Marriage Story and others). It will be shown in real time, not remaining online afterwards, tickets available here at £16. Cave will be solo at the piano and promises songs from throughout his career, including early Bad Seeds cuts, Grinderman material and even the premier of a new song, '"Euthanasia", dating from the sessions for the Skeleton Tree album.
Bluedot: A Weekend in Outer Space
Bluedot Festival takes place annually in the grounds of Jodrell Bank Observatory in Cheshire. It prides itself on combining an imaginative music line-up with the promotion of science. This year they are presenting a free space-themed online event over the weekend of Friday 24th – Sunday 26th July (details here) which will include a fresh show from electronic pioneers Orbital, alongside archive performances from Elbow, Hot Chip, The Orb and others, DJ sets including Roni Size, Daniel Avery and ex-Scissor Sister Ana Matronic, and lots of other bits'n'bobs, such as Q&As with Brian Cox and Richard Dawkins, a "Diversity in Science" panel discussion, a Hitchhikers Guide to the Galaxy 42nd birthday celebration, and a "sensory music session" with The Clangers.
Summer Sonic 2020
Japan's 20-year-old Summer Sonic Festival is the equivalent of Britain's Reading/Leads Festivals, with global star acts ferrying between two locations, Osaka and Chiba, over a weekend. Today (Weds 22nd July) and tomorrow, they are releasing two packages of little-seen archive material on YouTube (here). These include the likes of Rihanna, Green Day, The Prodigy, Oasis, Nine Inch Nails, Coldplay and Sonic Youth, as well as major Japanese acts such as X Japan, B'z and Boom Boom Satellites. The footage will be released and then generally available afterwards.
Monies raised will support those who work in live folk music, from artists to sound engineers, administrators to venue cleaners
Share this article