Mary Chapin Carpenter, Barbican, review - a three-decade retrospective |

reviews, news & interviews
Mary Chapin Carpenter, Barbican, review - a three-decade retrospective
Mary Chapin Carpenter, Barbican, review - a three-decade retrospective
American singer-songwriter reinvents her back-catalogue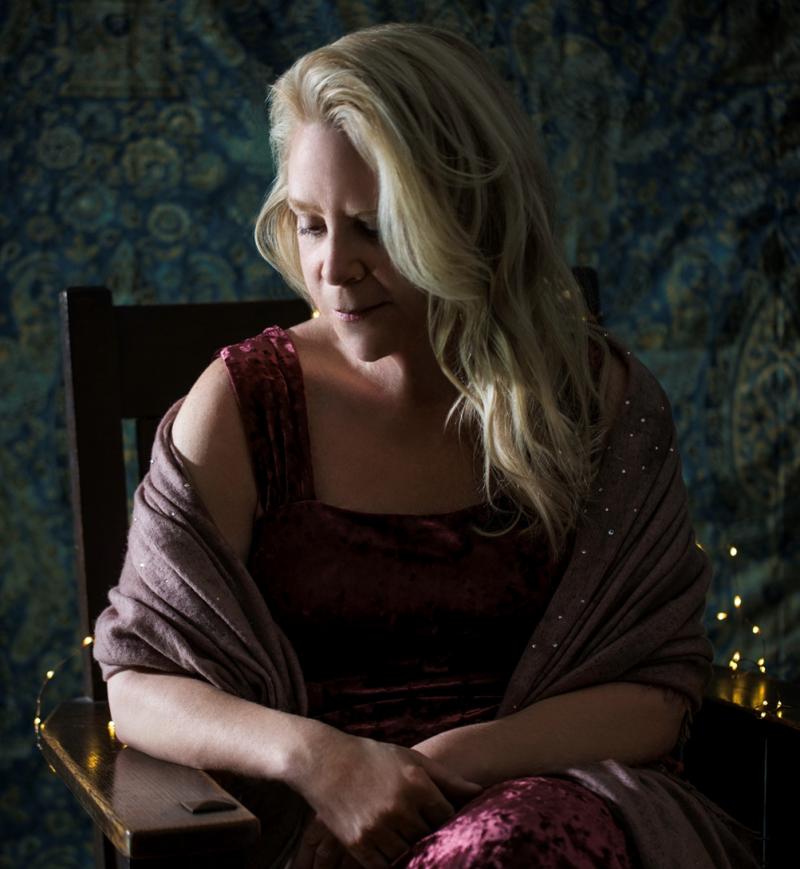 Mary Chapin Carpenter: wonderful narratives and a distinctive voice
Mary Chapin Carpenter lives these days in the Blue Ridge Mountains of Virginia, where she sits at the kitchen table in her farmhouse and writes songs.
"I have a couple of cats and dogs and I'm the hermit who lives down the road," she explained to a capacity audience at the
Barbican
as she returned alone, just her and a guitar, for a final encore of "I Have a Need for Solitude".
Her songs – wonderful narratives, intimate, minutely observed – suggest a self-contained woman in touch with both her emotions and the world. Her voice – warm, low, a hint of vibrato, very distinctive – draws you in, enfolds you. She is of course a very different writer but, as with Leonard Cohen, you feel an immediate connection listening to her. You also get the sense that she is a genuinely nice person. Her grace and generosity on stage are noteworthy: not only did she pay fulsome tribute to Emily Barker, who played support, and to her excellent band (Jon Carroll on piano, Johnny Duke on guitars and mandolin, Nate Barnes on drums) but also to the stage crew, naming everyone. There are some artists (we know who they are) who don't even thank their musicians!
This tour – which heads to the US next month – and her most recent album, Sometimes the Sky, mark the 30th anniversary of Carpenter's first record. Naturally she digs deep into her back catalogue but the songs have been consciously "reinvented". One of them, "Superman," which never made it on to her 2001 album Time* Sex* Love* was "so obscure I had to go to the internet to find it".
Like Joan Baez, who was an early champion of her work and whose most recent (and final) album, Whistle Down the Wind, features a cover of "The Things That We Are Made Of," Carpenter is an artist who can make a vast concert hall feel like a living room – or perhaps a back porch. She banters easily with the audience and has a nice line in self-deprecation. "Someone asked me, 'Is that a real song or did you write it?'" she revealed at one point, as she switched guitars. And boy does she have a nice collection (Gibsons and a Martin by the look of it from Row L, all shined to perfection), a guitar tech bringing a newly tuned instrument out after every song – Carpenter mostly eschews E-A-D-G-B-E tunings for various alternates. "We tune because we care!" she joked, recalling that she was once asked whether she "really played" or just pretended. "You get the strangest questions!"
It would have been lovely to hear "Pirate Days," a personal favourite, but the songs were well chosen from across the decades and they made for a balanced programme, opening with the up-tempo "Why Walk When You Can Fly." Among the highlights: "The Moon and St Christopher", "Something Tamed, Something Wild", "What Does It Mean to Travel", "Passionate Kisses", "This Shirt" and "Stones in the Road," replete with references to that tumultuous year of 1968, a year of revolution and death, including Robert Kennedy's. Carpenter remembers "a train, draped in mourning, pass slowly through our town". Such economy, such poignancy.
And there was "Sometimes Just the Sky", the sole new song on her latest album. It was, she explained, inspired by an interview with Patti Smith which she read while on a plane, about the simple things that make us happy every day, and about hanging on to your dreams. "If there's something you really care about in life you should chase it", rather than "wasting time going down every rabbit hole".
The band were splendid: perfectly balanced, a real ensemble, no one ego-tripping. Carroll provided some terrific bluesy piano on "I Feel Lucky Today", and Barnes and Duke let rip on "Passionate Kisses", the latter playing a cherry-red Fender.
Emily Barker was an engaging support, playing guitar and elegant piano backed by Lukas Drinkwater on guitar and double bass, which was sometimes bowed and sometimes slapped. Barker, who has a warm, bluesy voice, has been working with Carpenter for a year or so, recorded her latest album, Sweet Kind of Blue, in Memphis. It features a tribute to Sister Rosetta Tharpe, the "guitar-slinging mama", which was a highlight of her set.
Viewers of the Wallender TV series will know that she wrote and performed its award-winning theme tune. She's at the Lexington in October – check her out.
Carpenter is an artist who can make a vast concert hall feel like a living room – or perhaps a back porch
rating
Share this article