Marianne Faithfull & Bill Frisell, Queen Elizabeth Hall |

reviews, news & interviews
Marianne Faithfull & Bill Frisell, Queen Elizabeth Hall
Marianne Faithfull & Bill Frisell, Queen Elizabeth Hall
A convincing fusion of cracked darkness and orchestral guitar at Meltdown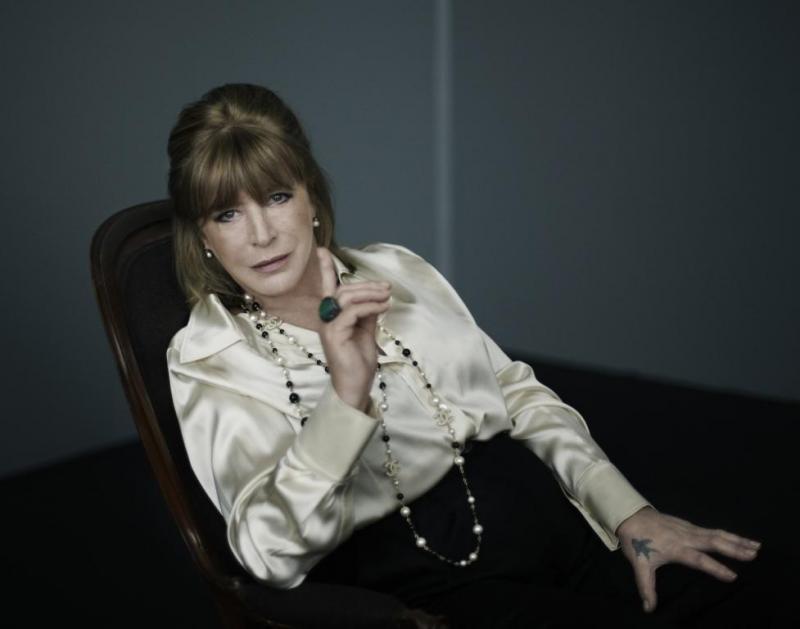 Marianne Faithfull: power and experience
"Marianne Faithfull, you are first of all a timbre, a warm and bewitching voice…" Those were the words of the French Culture Minister in March 2011, when he awarded her the title of Commandeur dans l'Ordre des Arts et Lettres. That celebrated vocal timbre has now settled comfortably, truly, deeply in the baritone register.
With its occasional cracks and rawness, it gives her a capacity to interpret and to communicate songs with a rare combination of power and intimacy, backed up by her vast experience of performing in public. She reminded the audience that "As Tears Go By" - "the song which started all this" - was released as long ago as June 1964.
Faithfull performed a very convincing 70-minute set in Yoko Ono's Meltdown Festival last night, in a duo with Bill Frisell. Her association with the guitarist goes back to the 1987 album Strange Weather. They played the title song of that album, by Tom Waits and Kathleen Brennan, as the single encore last night. The Faithfull/Frisell duo project got going earlier this year - as a trio with cellist Vincent Segal at New Morning in Paris in February (see video below). Faithfull mentioned that she has plans to make an album of it, working with keyboard player/accordionist Rob Burger and with producer Steve Earle.
The emergence of a packet of cigarettes, and the lighting of one, were applauded
The duo performed a concentrated set, which held the audience's attention completely throughout. Their astonishingly intense performance of Randy Newman's song "In Germany Before The War", perhaps gave the strongest marker of the direction things are headed. Whereas the version of the song on 2008 album Easy Come Easy Go has an atmosphere created by a nine-piece band, including the sombre hues of three bass clarinets, last night's duo version just let the voice convey the message. It was more direct, deeper and darker.
That intensity is also attributable to Bill Frisell's capacity to vary voicings, use loops, to surround his soloists with cat's cradles of harmony and counterpoint, to think orchestrally and in long paragraphs. His recent collaboration with Vinicius Cantuaria and his new album Big Sur have been masterful, bordering on masterpiece, and at no time did I feel that the evening needed any surprise special guests or extra voices. Some duos exude musical completeness. This is one.
The French cultural establishment may choose to celebrate Faithfull officially. Her loyal British followers celebrate her as a rebel. "Working Class Hero" was cheered, right through to final raised clenched fist. The emergence of a packet of cigarettes, and the lighting of one were applauded too, as was the resolution of Faithfull's ashtray-less "What am I going to do now" moment, when a half-smoked cigarette was defiantly dropped into a glass of water.
Such moments of dipsy rebellion, but above all an increasing and justifiable faith in her experience, and in her voice in all its power and experience, earned Marianne Faithfull inevitable and well-deserved outpourings of affection, and a lengthy standing ovation.
Watch Marianne Faithfull perform "Broken English" with Bill Frisell and Vincent Segal

The French cultural establishment may choose to celebrate Faithfull officially. Her loyal British followers celebrate her as a rebel
rating
Explore topics
Share this article