Josienne Clarke & Ben Walker, Green Note, Camden |

reviews, news & interviews
Josienne Clarke & Ben Walker, Green Note, Camden
Josienne Clarke & Ben Walker, Green Note, Camden
Fire & Fortune duo deliver slow-burning new folk and old classics
Friday, 06 September 2013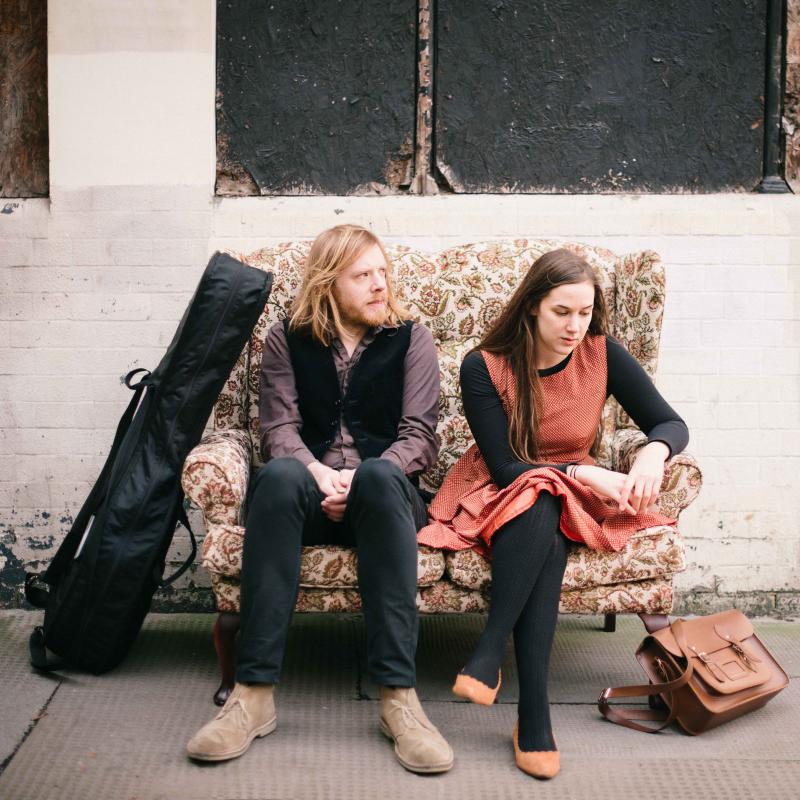 Settling in: English folk duo Josienne Clarke & Ben Walker
The Green Note had put up a Sold Out sign on Monday night when Josienne Clarke and Ben Walker stepped in to play a sometimes mesmerising set on the little stage by the door.
It's a great venue that a lot of big artists have stepped inside to test their real stature, and Clarke and Walker have a future that could see them grow their audience in the way that some of their heroes - Sandy Denny, Richard and Linda Thompson, Nick Drake, Bert Jansch, June Tabor – have done with three simple but rare ingredients: a compelling voice, dex
trous guitar work and great songs.
There were a few Sandy Denny classics among the duo's set – "Fotheringay" and "Who Knows Where the Time Goes?" among them – and while Clarke's voice doesn't spill and overflow in the thrilling way Denny's does, she takes them inward and to a different place. Hers feels more like a voice of shadows than brilliant lights.
A take on 'The First Time I Ever Saw Your Face' could make an X Factor judge blub
The first half is a little shaky, with the between-song introductions focusing distressingly on indifferent reviews in regional publications. There should be a St-Elmo's-Firewall between artist and review sheet; if not it risks going all Alan Partridge. But there were strong versions of two of the traditional English folk songs from their album Fire and Fortune (Proper) – "My Love is a Red Red Rose" and "Green Grow the Laurel", and a take on Ewan MacColl's "The First Time I Ever Saw Your Face" that could make an X Factor judge blub like a child.
Theirs are strong original songs too, with lyrics sporting wit, complexity and a few shafts of emotional darkness. Add to the mix an Argentine tune, and top it off with a Buck Owens song, and you have a recipe for an acoustic duo that's going to bear some good fruit.
Theirs are strong original songs too, with lyrics sporting wit, complexity and a few shafts of emotional darkness
rating
Explore topics
Share this article