Another Self Portrait: Bob's buffed up for Bootleg Series Volume 10 |

reviews, news & interviews
Another Self Portrait: Bob's buffed up for Bootleg Series Volume 10
Another Self Portrait: Bob's buffed up for Bootleg Series Volume 10
Intimate and acoustic, an absorbing miscellany of song from the Dylan vaults
Will the shadow kingdom of the Bootleg Series eclipse the official canon?
No songwriter casts a deeper shadow than Bob Dylan does, and since the first three volumes of the Bootleg Series came in 1991, his shadow career – now reaching Volume Ten with Another Self Portrait – continues to prove as compelling as the official releases. While the latter are set in stone, the Bootleg Series is more like a basement excavation, digging into the softer darker clays of epochal concerts, wildly alternate versions, and almost willfully lost treasures.
With Another Self Portrait, Dylan's archivists have remoulded clay, looking for a hidden masterpiece. Folks, it's just not there, even stripped of Self Portrait's corny strings and choirs. What is there is charming, intimate and often beautiful, with a powerful sensation of closeness, of being just a breath away from the young men in session. Their shared laughter after a take; stray words into a mic; asides to sideman David Bromberg and Al Kooper; you half expect to hear a flushing toilet, or the striking of a match.
What you hope for is fire – creative fire; what you get is the minor-chord thrill of hearing intimate, impromptu acoustic run-throughs from Dylan's influencing canon – traditional British and Irish folk ("The House Carpenter", "Belle Isle") and their American frontier descendents, the likes of "Little Sadie", "Days of 49" and a stripped version of "Copper Kettle" that shines anew. The Elizabethan surrealism of a nonsense verse, "Tattle O Day" is beautifully rendered by Dylan, however minor its ingredients. It's part of his lyrical gift that he decorates simple themes with brilliant baroque flourishes of detail, a trait which ran wild in Chronicles, and while that's on minimal display here, there are two haunting, spectral takes of "Went to See the Gypsy", the most interesting of the few original songs during the 1969-71 period this set covers. And you'll not hear a sweeter vocal from Dylan than on the lovely "Pretty Saro", where he tests out his higher registers, while the piano demo of "When I Paint My Masterpiece" is a recording so fresh it's still wet and glistening, gently closing the second disc like a seal on a box.
Forty years on, does the stripping back to the grain of Another Self Portrait mean we have rethink the critical disdain heaped upon the original release? On the evidence of the remastered album in the four-disc, two-book deluxe set, the answer is no. It's still shit, as Greil Marcus certainly would not say any more. What it does suggest is that Dylan failed the challenge he set himself of closing his song book and opening himself up to the quirks of correspondence, inspiration and influence in other people's songs. These new and stripped recordings have a powerful collective charm – he also achieved this on his first album, and on the wonderful 1990s ruminations, Good As I Been To You and World Gone Wrong. Like them, the unearthed Another Self Portrait sessions point to some roving point of the compass where be wonders and monsters, but on the 1970 album he didn't get there, abandoned ship in fact, his recordings hoisted on a petard of cheesy strings and choirs he wasn't even there to oversee. After hearing the originals, I can't quite forget that assault.
The 4CD set comes with Dylan and The Band's complete Isle of Wight festival appearance, and while it's not the roaring, touring Band or Bard of 1966, and the fidelity is low, it's high in atmosphere, ragged zest and spirit. In fact, it sounds like a young man's rowdy version of how Dylan's band has sounded for the past decade or so. A tree with roots. The best cuts are the near-contemporary versions of songs from John Wesley Harding – an intense, driven "I Dreamt I Saw St Augustine", and a lovely accordion-washed "I Pity The Poor Immigrant". As the one full concert in a long seven-year stretch, it's a pleasure to have and to hold.
With a recording artist of Dylan's almost careless fecundity, you must wonder whether the shadow kingdom of the Bootleg Series will eclipse the official canon. There are rumours of complete boxed sets to come of the Blonde on Blonde and Blood on the Tracks sessions, and hopes for a set of the extraordinary 1979-1980 gospel shows, one of the most dramatic live highlights of Dylan's career. And then, of course, there's the Never Ending Tour, which could fill a whole shelf, let alone a box. Sony would be wise to let the tapers, traders and bootleggers compile that one. They know where the good stuff is.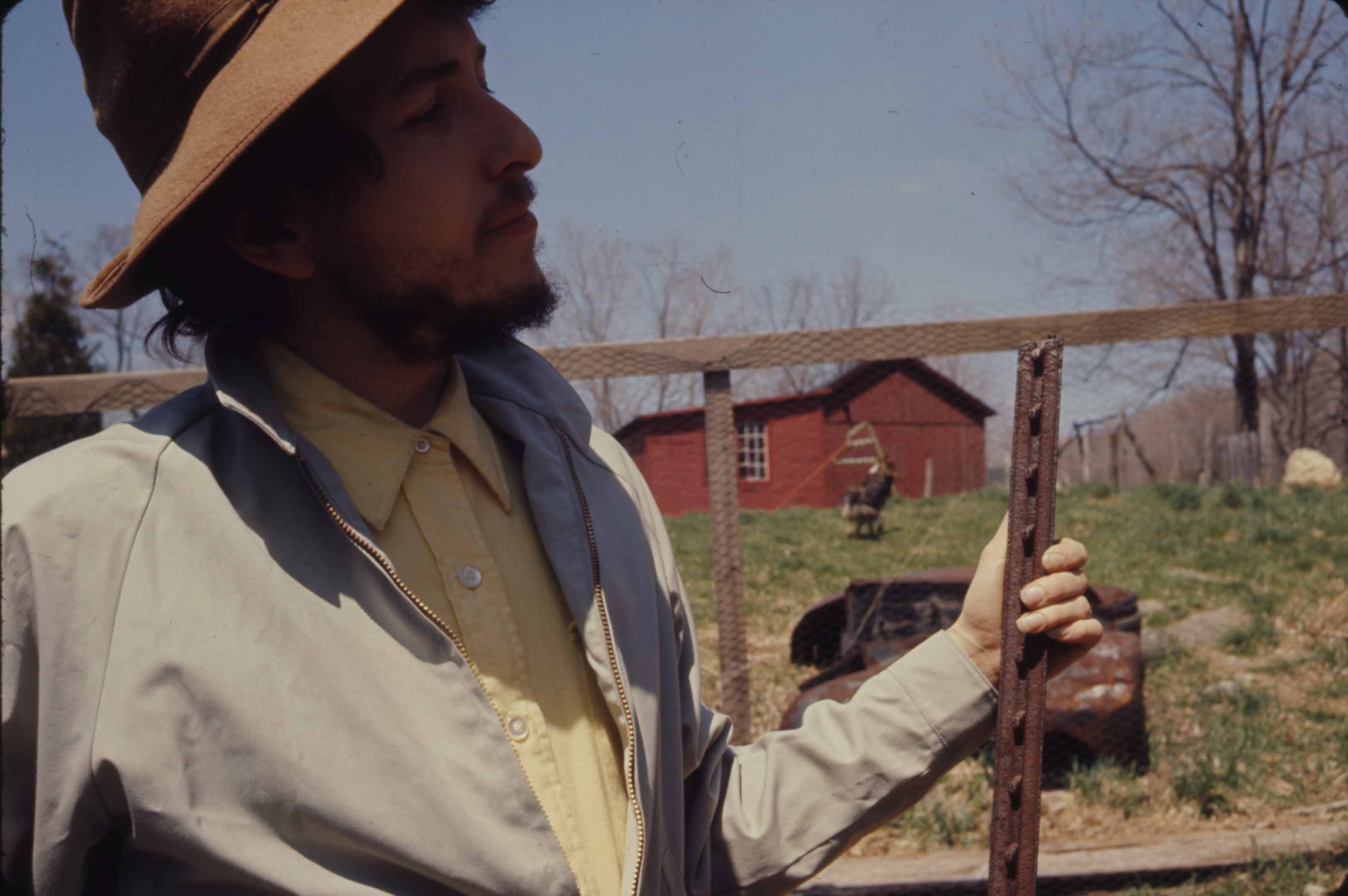 At which point, maybe it will be time to call time, before we get down to the Ron Wood sessions for Knocked Out Loaded, or those instrumental jams from Hearts of Fire. Some things really are best left in the dark. My own favourite bootleg's a set of traditional songs picked up on various stations of the NET – during Golden Vanity, a fight breaks out in the crowd – but these are taper's treasures, not company ones. It would be weird to see a price on it.
Dylan is like Picasso, in that the missteps of the great can be as compelling as their major works. There's something totemic in the casual, magical touch that each artists' work possesses; if a restaurant pigeon by Picasso, served mid-course on a napkin, can still draw the eye, and it does, then so may Dylan's raw, unleashed performance of "Days of 49", the tender account of "Thirsty Boots" or the revival of his own early "Only A Hobo".
Another Self Portrait is intimate and charming without being crucial, but while the Bootleg Series continues to uncover treasures that match or surpass the official catalogue – as Another Self Portrait does, 10 volumes and 12 years down the line from the first Bootleg release – then long may it continue. There's still gold in them there hills, and it's surely better to mine the archives while the artist is still working and alive. Even Miles Davis has his own Bootleg Series now, but he's too dead to have any say about it.
Watch the official mini-documentary on Another Self Portrait