Album: The Waeve - The Waeve |

reviews, news & interviews
Album: The Waeve - The Waeve
Album: The Waeve - The Waeve
The debut album from Rose Elinor Dougall and Blur's Graham Coxon mingles the vital with the wafting
Thursday, 02 February 2023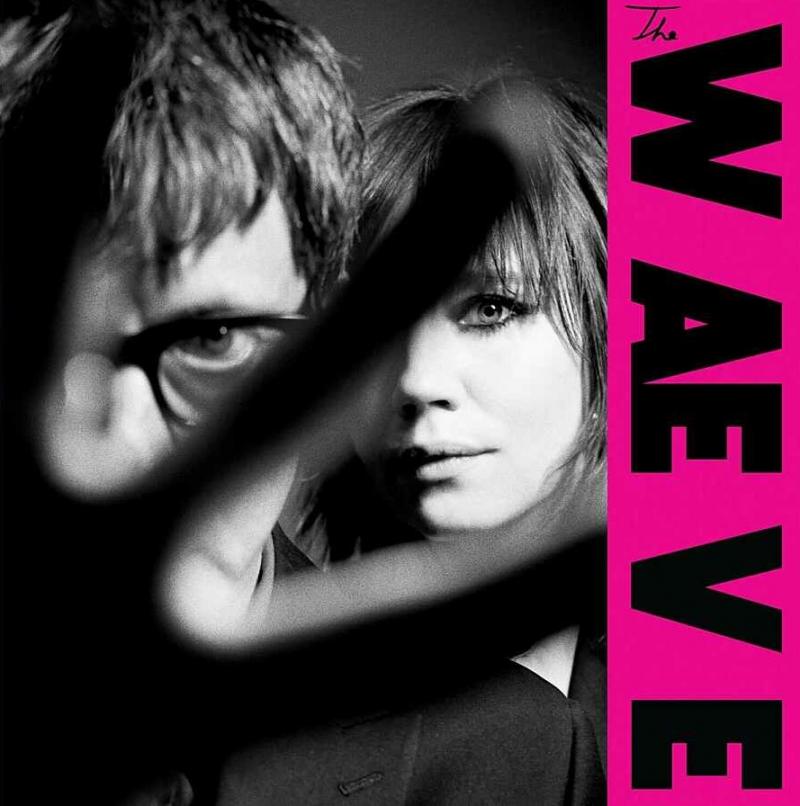 Graham Coxon and Rose Elinor Dougall
The Waeve is the debut album from life partners Rose Elinor Dougall (long ago in The Pipettes) and Graham Coxon (of Blur), working with James Ford (of Simian Mobile Disco), who co-produces and provides occasional bits of instrumentation. Their album is a woozy thing, underpinned with analogue synths and elegant Krautrockin' rhythms, emanating a mystic melancholia.
The sound is luscious but the whole could maybe do with a little more oomph.
Perhaps that's not the point. Perhaps this listener's opinion has been skewed by expectations based on the garage sneer of their great debut single, last year's "Something Pretty", and their rockin', John Barry-tinted gig persona. There are songs approximately in this vein, the opening "Can I Call You", driven by a manic synth pulse and Roxy Music sax, the slightly sweary robot punkin' of the two-minute-41-second "Someone Up There", and the bass-throbbing "Kill Me Again", which sounds like a truly great Stranglers offcut. But much of the album is floatier and more wafting.
The single "Drowning" is a good example, it wobbles along, Dougall's voice holding forth over a firmly held motorik pulse, electronic squall and strings from London's Elysian Quartet. Although in other places, such as the near eight-minute "Undine", the vibe is closer in tone to Burt Bacharach having it out with Goldfrapp. Jazz is in the mix. "Over and Over" starts off as very stoned jazz then becomes like Syd Barrett's Pink Floyd.
Coxon's sax is never far away, throughout. Which is not a complaint. It fits. Overall, The Waeve's debut is not really about the lyrics, though, which are opaque (for instance "I went to the silver moon/Cast the power that'd see me through/Dark afternoon, ecstatic magic night" from "Kill Me Again"). It's about the sound, which is delicious. Not sure the songs, usually long, always quite match it. The Waeve's debut feels partly essential and partly ornamental.
Below: Watch the video for "Kill Me Again" by The Waeve
A woozy thing, underpinned with analogue synths and elegant Krautrockin' rhythms
rating
Explore topics
Share this article