Album: Tami Neilson - Kingmaker |

reviews, news & interviews
Album: Tami Neilson - Kingmaker
Album: Tami Neilson - Kingmaker
Musically contagious and breathtakingly lyrical new album from Canadian country star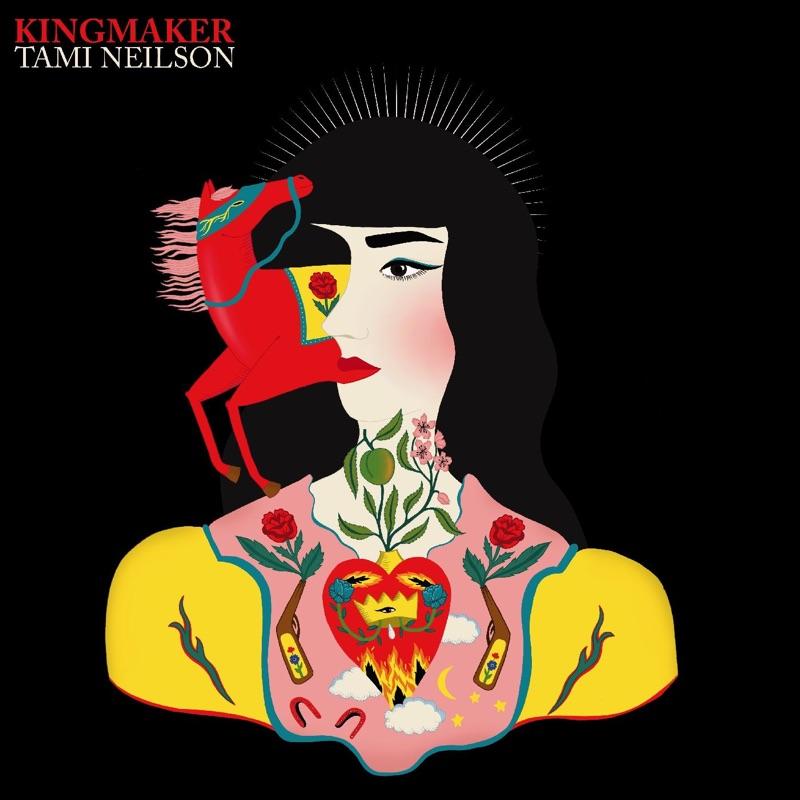 Tami Neilson: a queen of country
We music journos miss stuff too. This writer had not come across New Zealand-based Canadian singer Tami Neilson before, despite the fact she's been around for over a decade and this is her sixth studio album. How did I miss her?
Kingmaker contains the best kind of raw heartfelt country and scalpel-sharp lyricism, catchy songs spiked with a sassy rockabilly twang that propels them towards fresh territory. It boasts direction and energy which, with any justice, would see it racking up sales well beyond the niche. In short, an absolute zinger of an album.
Neilson hails from a family of singers, playing with Kitty Wells as a child and with Johnny Cash as a teen, and she's clearly imbibed the spirit of those historied artists. Willie Nelson even appears on the deliciously elegiac waltz-time shuffler duet, "Beyond the Stars", a longing ode to both their fathers that feels classy and classic rather than schmalzty. It's a gorgeous slowie but much of the album is far punchier.
A couple of songs, "Careless Woman" and "King of Country Music", are snappy, stripped back country-blues, built around fireside clapping rhythms, akin to the best of Elle King, both dipped deep in the feminism that's proudly woven throughout the whole album ("Eve is picking apples, Adam's blaming her / Daddy was a guitar, Mama was a gun… Could the king of country music be the daughter not the son?"). But there are also great rockin' cuts such as the surf-ish "Mama's Talkin'" and the Link Wray-ish title track, a torch song that also shows off Neilson's voice to stunning effect.
One of the most immediately outstanding cuts is the Bobbie Gentry-ish "Green Peaches", superb narrative/poetic songwriting of the kind highlighted on the recent Choctaw Ridge compilation. Its theme of young female ambition confronted with predatory abuse is rendered with impeccable craft and subtly.
In fact, there isn't a duff song amongst the ten here. Kingmaker is, without doubt, one of the albums of the year, passionately tackling pertinent subject matter while holding its own musically with vim and panache.
What's more, now I have all five previous albums to discover!
Below: watch the video to "Careless Woman" by Tami Neilson
Feminism is proudly woven throughout the whole album
rating
Share this article