Album: Slipknot - The End, So Far |

reviews, news & interviews
Album: Slipknot - The End, So Far
Album: Slipknot - The End, So Far
To describe it as business-as-usual would be to undersell the masked metallers's energy and sheer gutsy punch
Thursday, 29 September 2022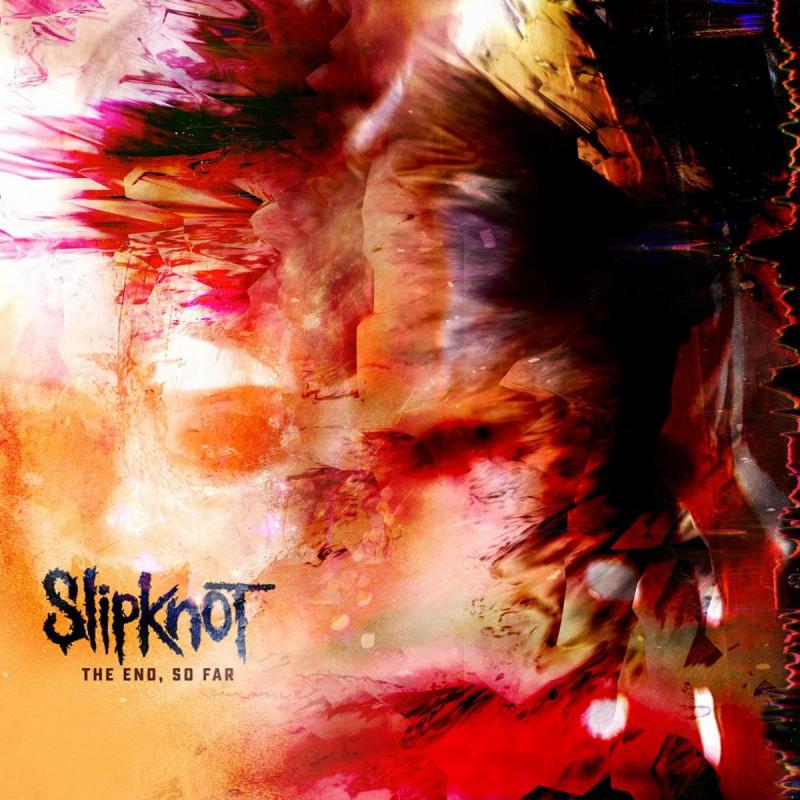 Into the darkness...
Make no mistake about it, Slipknot are massive. 23 years after their recording debut, they've had 8.5 billion streams, their sixth album, 2019's We Are Not Your Kind, hit the top of the charts in 12 countries, including the US and the UK, and their spectacular shows are a global phenomenon. In fact, it's live that this writer really embraces Slipknot but their last album demonstrated they still had the chutzpah to knock a longplayer out of the park.
The new one almost hits the same peaks. It certainly contains enough piledriving drama to keep their devoted fans, "the maggots", happy.
Opener "Adderall" is the Slipknot equivalent of mood-building music, a slowie filled with big synths and scrabbly effects. Vocally, singer Corey Taylor has always maintained a balance of growl-rapped attack and impassioned, tuneful, occasionally portentous, wailing. "Adderall" and the albums other slower moments, which admittedly don't usually last a whole song, add ebb and flow, while also tipping their hat to classic stadium rock, even prog. Sometimes these songs go too far that way, as with (admittedly catchy) closer "Finale", but at others they succeed, as with the appealingly desperate-sounding "Medicine for the Dead" and the grinding Black Sabbath-channelling "Acidic", an album highlight.
Lyrically the themes are the usual sixth form horror-obsessed repulsion – "Put your hands in the water/Let your mouth go sick and dry" runs the catchy chant-chorus of "The Dying Song (Time to Sing)" – but, of course, Slipknot are as much about the guttural riff-punch, the sheer, sincerely delivered guitar assault, albeit laced with cinematic sonics. Tunes such as the rampaging metal of "Warranty" and "H377" hurl this out of the speakers in spades.
Slipknot continue to mingle their snarl with a honed pop sense, often hidden deep and only making itself felt on the second or third listen. In small ways, The End, So Far, recalls Marilyn Manson's The Pale Emperor, not in terms of sounding like it (it doesn't!), but in its willingness to embrace a more measured, filmic, gothic moodiness alongside the expected – and welcome - attack.
Below: Watch the video for "The Dying Song (Time to Sing)"
Slipknot continue to mingle their snarl with a honed pop sense
rating
Share this article