Album: Sam Lee, Old Wow - a hymn to Mother Nature |

reviews, news & interviews
Album: Sam Lee, Old Wow - a hymn to Mother Nature
Album: Sam Lee, Old Wow - a hymn to Mother Nature
Sam Lee's third album reinvigorates the folk tradition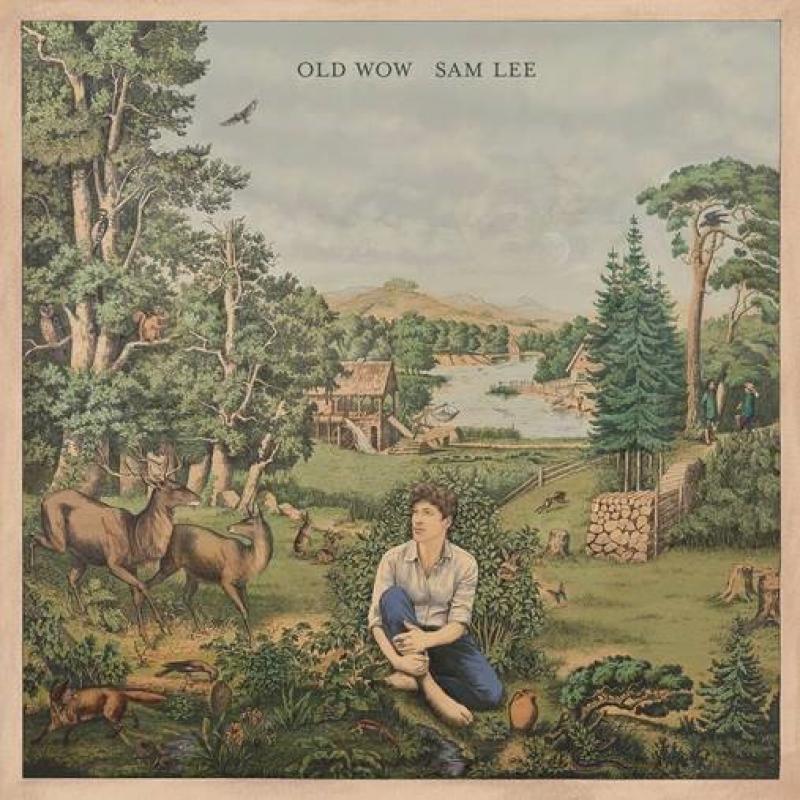 'An exquisite sonic tapestry'
Folk music has always thrived in times of adversity and danger and in times when (to coin a phrase) "nothing is real". All the above apply now and folk music, its roots in the dirt of our septic isle, speaks to us eloquently as balm, warning, and call to action.
As
ice caps melt
and seas rise, as coasts and woodland succumb to the exigencies of commerce rendering homeless their inhabitants, folk music offers a reality check in an era of corporate self-interest.
Sam Lee's name has been on everyone's lips, in America as well as in Britain, since his 2012 recording debut with Ground of Its Own, by which time he was already a BBC Radio 2 Folk Award-winner and had been chosen by the Arts Council to perform at the Khartoum International Music Festival which brought new collaborative opportunities. Old Wow, Lee's third outing, is an exquisite sonic tapestry, his distinctive voice front and centre throughout.
Some may see the presence of Bernard Butler's electric guitar as marking a change of direction, but the album is essentially all of a piece with what's gone before. Lee here addresses the climate emergency. "Lay This Body Down", a mesmerising reworking of the old American spiritual, is dedicated to the Extinction Rebellion, and lines about "walking through the graveyard" and "the judgment in the evening of the day" take on a new meaning, Lee singing to drums, bass, dirty lead guitar and brass in a New Orleans-y arrangement.
"The Moon Shines Bright", a song of benediction Lee learned from a Romany, is sung to delicate keyboard and violin interpolations which turn into a drone bass as Elisabeth Fraser's ethereal voice swoops in with fragments of "The Wild Mountain Thyme", a reference to the roots of the album and its title – inspired by a walk in the highlands when a buzzard swooped down, seemingly imparting a message.
"Soul Cake" begins with a fragment of "Green Grow the Rushes-O", known to generations of British schoolchildren. The vocal is mysterious-sounding, sung over a delicate arrangement of piano and strings and syncopated percussion which builds to a climax as the song morphs into "All Souls Day", with its familiar tropes of scrumping apples, parsley, sage and rosemary – and then a dramatic key change, Lee whistling over the instrumental melange, before "Rushes" returns. Lee's vocal finally gives way to a long and sometimes dissonant (and therefore menacing) instrumental fade.
Time and tide, life's rich tapestry…. It's all here, so many of the songs acquiring a double meaning in the context of Old Wow - "Turtle Dove" is here more than a lament for lost love, "Worthy Wood" no longer simply a lullaby. Closing the album, "Balnafanen", a version of "Wild Mountain Thyme" (sometimes called "Will Ye Go Laddie, Go") which Lee learned from the late Stanley Robinson, sounds here as much Irish as it does Scottish – but then of course folk music is all about our connectedness.

With contributions from fiddler Caoimhin O Raghallaigh of the Gloaming and cellist Mathew Barley, plus James Keay on piano and Misha Mullov-Abbado on bass and percussion among others, Old Wow is a timeless album that reveals more with each listening. An album to treasure.


'Old Wow' is a timeless album that reveals more with each listening
rating
Explore topics
Share this article