Album: Robert Forster - The Candle and the Flame |

reviews, news & interviews
Album: Robert Forster - The Candle and the Flame
Album: Robert Forster - The Candle and the Flame
At an uncertain time, the former Go-Between takes stock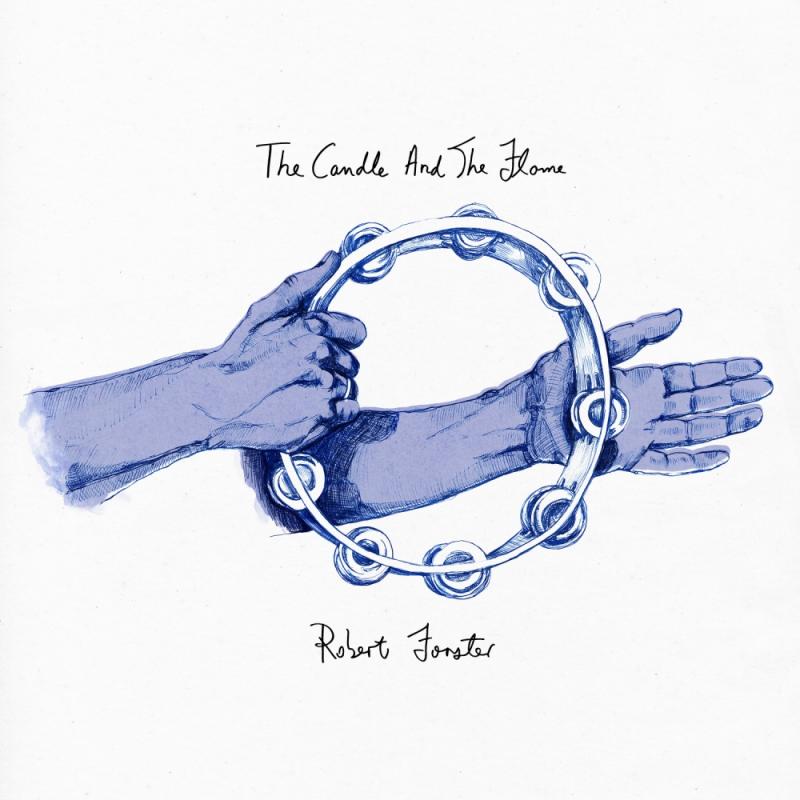 Robert Forster's 'The Candle and the Flame': powerful yet intimate
Reflections on how the past relates to now suffuse The Candle and the Flame. The album's closing track is "When I Was a Young Man." When he was 21, sings Robert Forster, "I wrote songs, I was unsung, unheralded and undone". His figurative brothers David and Lou showed him the way. Now in his mid-Sixties, he has a considerable artistic inventory to look back on. Including The Go-Betweens, solo albums, his writing. Messrs Bowie and Reed would be proud of what they helped initiate.
However, this is not the source of such retrospection. The Candle and the Flame's opener "She's a Fighter" lays it out. Its sole lyrics are repeated: "She's a fighter, fighting for good." Forster's wife and musical partner Karin Bäumler was diagnosed with ovarian cancer in summer 2021. Although this stripped-down album's roots pre-date this, most of the songs were written in the ensuing period. The initially ad hoc recording sessions in Brisbane gradually became more formal. Bäumler is here, as are family members and close friends who progressively came on board, including former Go-Betweens bassist Adele Pickvance.
The Candle and the Flame shares traits with Forster's book Grant & I, the chronicle of his life with Go-Betweens co-founder Grant McLennan. Common to the book and album are an allusive frankness and a need to work out what has happened. Rather than reportage, these songs are both support for Bäumler and accounts of two lives lived. On "Tender Years", he sings "I see her through the ages, She's a book of a thousand pages, That you can thumb… From her entrance in Chapter One, I'm in a story with her." Despite the personal nature of what's recounted, the lyrics have a universal resonance.
Musically, this is a Robert Forster album. There might be some Townes Van Zandt in "The Roads", but his style – balancing the understated and declamatory – and direct way with melody hit home immediately. A powerful yet intimate album.
Despite the personal nature of what's recounted, the lyrics have a universal resonance
rating
Explore topics
Share this article