Album: Rag'n'Bone Man - Life by Misadventure |

reviews, news & interviews
Album: Rag'n'Bone Man - Life by Misadventure
Album: Rag'n'Bone Man - Life by Misadventure
Low-key, ruefully wise sequel to a chart juggernaut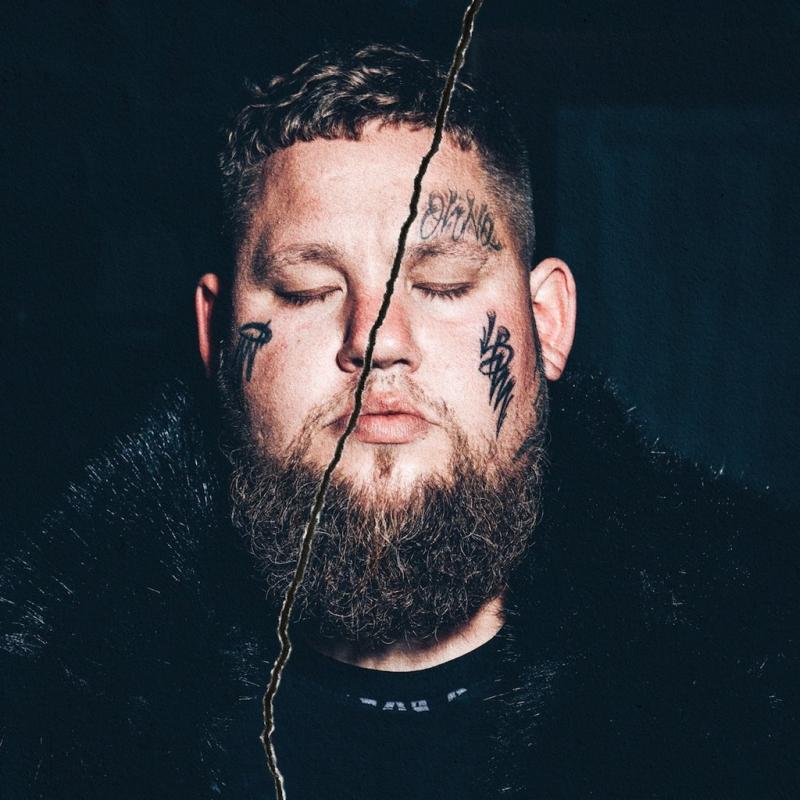 Rory Graham was always stoically familiar with life's knocks.
With a stage-name inspired by Galton and Simpson's fatalistic
family
tragicomedy
Steptoe and Son
, and an underground
hip-hop
career hinterland in Sussex and
London
, this big 30-something man with a big voice and vintage soul sound was already richly experienced when his breakthrough anthem, "Human", confessed he was only that.
His debut album Human reinforced the message that a lifetime left plenty of room for mistakes, and moving past them. On a record comfortable with religious language as well as gospel sounds, key track "Grace" knew this quality was always close, but needed constant work. The idea that he was a bluesman was wildly exaggerated. But Rag'n'Bone Man was no Instagram pop star.
Life by Misadventure arrives following four years of sudden, debauched stardom, a son, wedding and swift divorce with his long-time girlfriend, a professional move to Nashville's hit factory, and personal retreat to one of East Sussex's characterful hamlets, reachable by the county's patchwork of paths. Insulated from fame by these choices, he's been able to catch his breath, and simply work. Graham insists this isn't a break-up album, but numerous lyrics describe excess and regret. This isn't, it's true, a drugs/divorce hell confessional. His wrenching domestic crack-up is exemplary, not salacious, offering instructive lessons for an ongoing journey.
Human's soul brass is stripped away, its gospel harmonies now spare and spectral. Graham's musical director Ben Jackson-Cook is still more central, his piano pacing and shadowing the singer's acoustic guitar. "Talk to Myself" adopts particular formality – "I've been messed up of late" – in the one direct depiction of his relationship's collapse, capturing his claustrophobic, drugged-up denial, and struggle not to "disappear". Unlike most actual bluesmen, empathy for women and children leads him back to the light, on a supportive ode to pressured single females, "Alone", and father's pledge "Breath In Me" (which could equally be taken as a promise of support to a leaving lover).
A commercially functional duet with Pink on "Anywhere Away From Here" exists solely to break Rag'n'Bone Man in the US. Its view from inside the head of a shy man bombarded by stardom loses little in its later, solo reprise. This is otherwise a largely low-key follow-up to Human's chart juggernaut, albeit one whose bare arrangements are expensively burnished. The sometimes enervatingly polite introspection is latterly broken by the electric guitar buzz on "All You Ever Wanted", the airy, impish bounce of "Somewhere Along the Way", and the grander pop of "The Party's Over", with its racing Eighties rhythms and Beatlesque guitar.
Beneath their major-label sheen and Nashville co-written craft, these songs convincingly emerge from an isolated Sussex home, where a sensitive man is approaching 40 with few illusions and much hope. "Wear your mistakes like an armour," he advises on "Lightyears". "Your eyes are barely open, then it's gone." Life by Misadventure is too sonically conventional to thrill, but replete with such rueful, helpful wisdom.