Album: Faithless - All Blessed |

reviews, news & interviews
Album: Faithless - All Blessed
Album: Faithless - All Blessed
Reappearing as a duo, without their usual frontman, revitalizes the Nineties dance outfit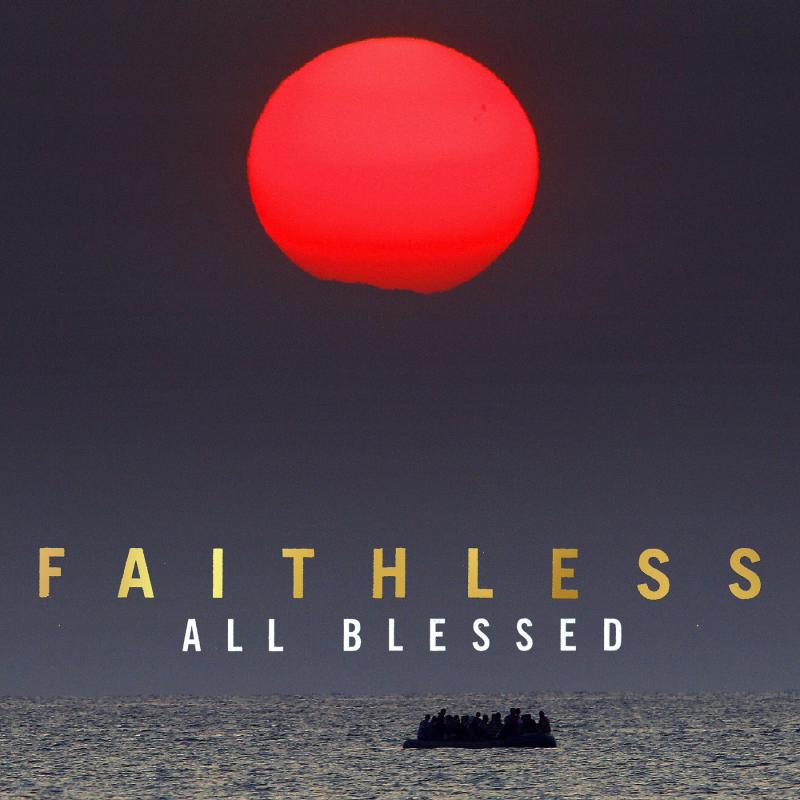 A new sunrise
The big news is that this is Faithless's first album without longterm frontman Maxi Jazz. Instead, remaining members Rollo and Sister Bliss work with a cross section of vocal talent. A multi-million selling, festival-headlining act, Faithless are one of Britain's surviving 1990s dance music juggernauts.
25 years into a career that seemed to have wound down, the absence of such a key presence could mark the final fizzle-out. Instead,
All Blessed
is a creative resurgence. They sound like a band reinvigorated.
Cards on the table, for this writer Faithless's initial Nineties gold run of hits was a poppy post-trance blast, but, as time went on, Maxi Jaxx's platitudinous mindfulness wore thin. Alongside the fact the band gave birth to the milky comfort blanket of Dido's music (she is Rollo's sister), it was all rather off-putting. Now, though, they have gently turned a corner. The trite new agey vibe is still there but, happily, dialled back.
Musically, Faithless remain magpie-like, dipping into club styles as suits but the overarching sound is an elegant, trop-housey beach throb. Tunes such as the cuddly, floor-filling title track and the Zapatilla-like ode to loneliness "I Need Someone" especially fit this definition. On the vocal front YouTube poet Suli Breaks is a regular presence, and as close to Maxi Jazz as it gets. In fact, his opener "Poetry" doesn't bode well, but things soon settle. Singer Nathan Ball gives heft the cheeky love song to studio kit, "Synthesizer", and dancehall-grime artist Gaika lends bassy authority to the crime-ravaged cityscape of "My Town"
Damien Jurado's always lovely voice pops up on head-nodding closer "Take Your Time" and Soul II Soul's Jazzie B gives upbeat dub-houser "Innadance" his royal blessing. Such guests add spicey seasoning to the easy-flowing brew of Faithless's impeccably produced latest. There are no "Insomnia"s or "We Come 1"s on All Blessed – although the sampledelic "What Shall I Do?" is an enjoyable acid banger – but, at a less frantic MDMA pace, the pair deliver a Balearic set that's mostly warm and likeable.
Below: Watch the video for "Synthesizer" by Faithless featuring Nathan Ball
The trite new agey vibe is still there but it is, happily, dialled back
rating
Share this article