The Trace: Murder Mystery Game |

reviews, news & interviews
The Trace: Murder Mystery Game
The Trace: Murder Mystery Game
Sleuthing on the go with this detective adventure game
'The Trace: Murder Mystery Game': LA Noire on mobile? If you squint harder than a fugitive…
"Just one more thing…" What is it about great detective fiction in film and books that defies replication in videogames? You'd think that videogames would be ideal for whodunits. But the best mysteries in games (see Grim Fandango) roam far from simple murder. And the games that most closely ape the policier – like L.A. Noire – tend to take an unhappy tumble into the "uncanny valley".
In L.A. Noire it was the supposed "tells" suspects gave under interrogation that marked the game down – with some suspects proving infuriatingly odd-looking and twitchy even when telling the truth, while others were obvious when lying. The result looked less like a classic crime drama and more like a series of meth addicts in desperate need of Ritalin.
In other games, a lack of emotional heft or obvious step-by-step signposting can ruin the mood. Both of these are marks against The Trace – a handheld murder-mystery adventure where you play a solo US detective in a one-man mashup of CSI and Columbo.
You investigate three murder scenes – finger-swiping around the environment and tapping to zoom in to examine specific items – a broken mirror, drag marks in an oil patch, the body of a man who appears to have lowered a car on a hydraulic lift onto himself.
As the latter example shows, this is a game that doesn't really take itself too seriously – the cases are simple, slightly silly affairs rather than noir, or True Detective-style emotionally wrung-through gut punches. The only game that has absolutely delivered that remains Heavy Rain.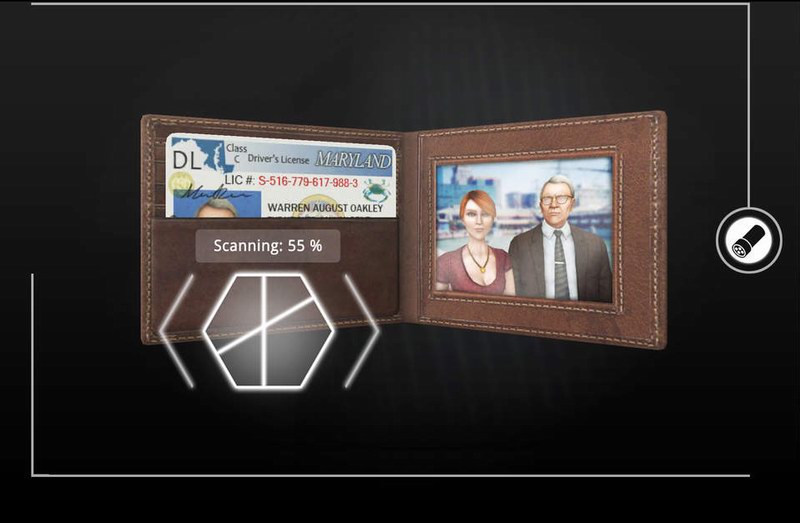 In the weightless cases of The Trace, you simply explore the environment, scan items, log them into evidence and then connect the evidence via a flowchart to lead to motive, opportunity, suspect. As the game conveniently tells you when you've got all the evidence you need at each location, and handholds you fairly strongly through most of the deductive casework, the result is far from a complex puzzler.
For that we wait on – for a game that makes you feel like you've got the gut instinct, or deductive powers of a great 'tec. For now, though, what is nice about The Trace is it's a simple pleasure done well – it's curiously satisfying to slot the right evidence into the right slots to unlock another element of the case. On mobile, perhaps that's a perfect fit – this is the emotionally light and intellectually undemanding videogame equivalent of a Murder She Wrote or Quincy case – and has a similarly clichéd and homely charm.